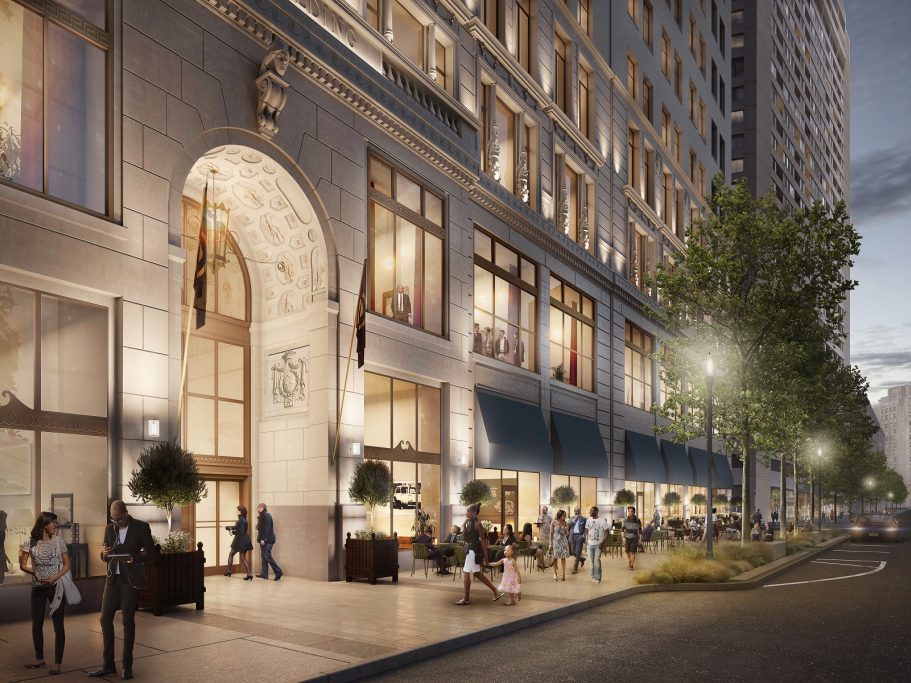 Bedrock has tapped ODA New York to serve as design architect for its adaptive reuse of the Book Tower in downtown Detroit. ODA will spearhead the redevelopment of the approximately 487,000-square-foot historic property into a mixed-use destination.
The 38-story Book Tower and Book Building property stand linked together as one with the address of 1249-1265 Washington Blvd. Designed in the Italian Renaissance style by Louis Kamper, the Book Tower opened as a 241,000-square-foot office destination in 1917 and the 246,000-square-foot, 13-story Book Building made its debut in 1926. Bedrock came into possession of the asset in August 2015, when the company purchased the two adjoining buildings and the adjacent 30,000-square-foot community center.
---
READ ALSO: Detroit Office Market: Opportunities Lie Ahead
---
In 2017, Bedrock announced plans for the $313 million transformation of the Book Tower property into a live-work-play site with 95 residential units, 180,000 square feet of retail and office space and a hotel. However, ODA, which has put its stamp on such projects as residences at Washington, D.C.'s celebrated $2 billion The Wharf mixed-use waterfront development, will be overseeing a slightly different vision.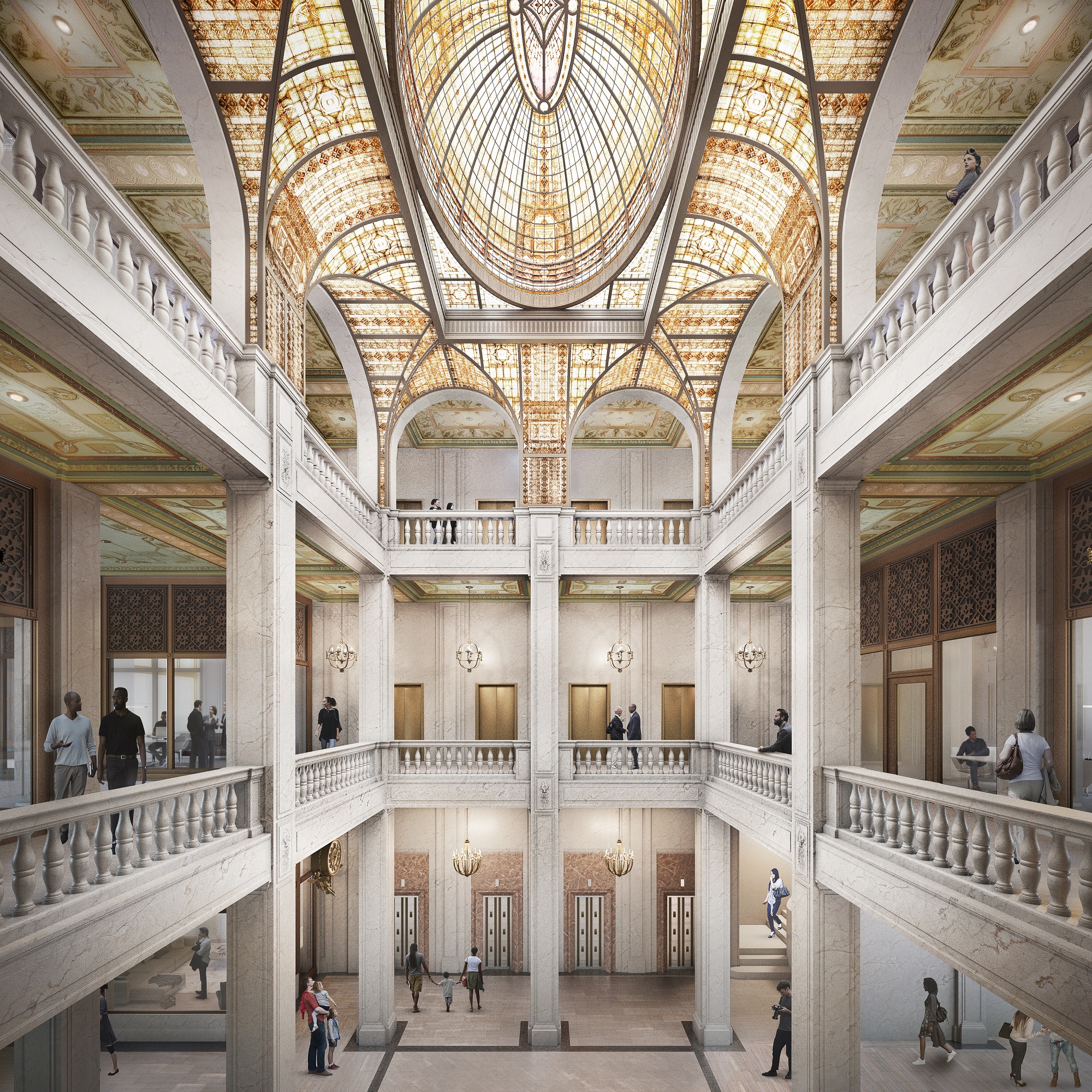 According to an article by Crain's Detroit, the Book Tower project will now yield 200 to 220 residential units, 25,000 square feet of retail space, 40,000 to 50,000 square feet of office accommodations, a 120-key hotel and the reopening of an atrium with a Tiffany glass ceiling. Bedrock's goal for the Book Tower is for the property to serve as a hub with both public and private space, including galleries and restaurants.
Bedrock has already completed the exterior restoration of the Book Tower and the ODA-designed interior project is on track to reach completion in 2022.
Detroit Rising Once More
Bedrock is playing a huge role in Detroit's post-Chapter 9 renaissance; the metropolis emerged from the largest municipal bankruptcy in U.S. history in 2014. The real estate company is behind the $830 million Monroe Blocks, a 1.4 million-square-foot project that will deliver a mix of commercial and residential offerings.
Bedrock is also redeveloping the former Hudson's Department store site into a 1.1 million-square-foot mixed-use project at a cost of $1 billion. The company is also in the midst of constructing an approximately $95 million, 300,000-square-foot addition to its One Campus Martius office tower. Bedrock announced all three projects, along with the Book Tower undertaking, as part of a $2 billion multi-project development endeavor in 2017. The projects are just a few among a bevy of Bedrock development pursuits in Detroit.