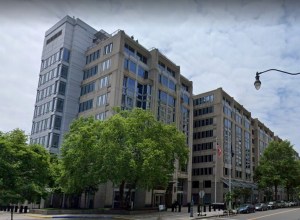 Owner Hana Alternative Asset Management of Seoul, Republic of Korea, has recapitalized the previous debt and equity interest in NASA's Washington, D.C., headquarters, by way of a $275 million financing. Mesirow, which underwrote the financing for Hana, announced the transaction on Monday, Aug. 15.
Hana acquired the nine-story, 605,900-rentable-square-foot building, at 300 E. St. SW, in 2017. The property is managed by Ocean West Capital Partners, based in El Segundo, Calif.
Proceeds from the financing provided ownership with fixed-rate pricing on debt to be repaid on an interest-only basis until the loan's 2028 maturity date, which is coterminous with NASA's lease. That lease is currently the sixth-largest GSA lease in the country, according to Mesirow.
---
READ ALSO: Why Foreign CRE Investors Are Undeterred
---
Mesirow, of Chicago, served as placement agent and administrative agent on the financing. Cushman & Wakefield served as advisor to the borrower in shaping the loan request and brokering the ultimate engagement with Mesirow.
In a prepared statement, Nat Sager, president of Mesirow Capital Markets, highlighted the role in the deal of Mesirow's muni desk alongside the more traditional CRE fixed-income sales and trading channels.
Not quite ready for launch
The Washington office market has seen positive absorption for three consecutive quarters, as the flight to quality experienced in so many markets means that Class B and C properties are suffering, according to a second-quarter report from Cushman & Wakefield.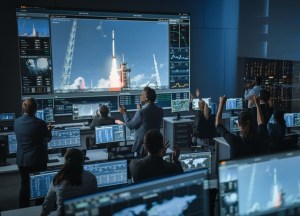 The Southwest submarket currently has an overall vacancy of 18.6 percent on an inventory of 12.2 million square feet. Year-to-date absorption has been 277,000 square feet, and 378,000 square feet is under construction. The average asking rent for Class A space is $53.34, according to Cushman & Wakefield.
Earlier this month, a joint venture of Turnbridge Equities and Fundamental Advisors LP completed the disposition of a five-building, 860,000-square-foot office portfolio in the Washington, D.C., metro for $220 million. The buyer was GI Partners, on behalf of its Essential Tech + Science Fund.