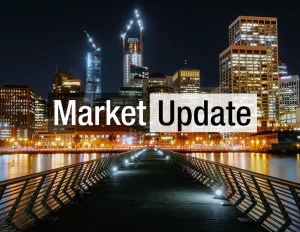 As of May, Miami's office development pipeline reached 5.6 million square feet, according to CommercialEdge data. Month-over-month, the pipeline expanded by roughly 200,000 square feet.
The Magic City's office market has seen been expanding during the last 12 month. In May 2021, the metro's pipeline reached merely 2.6 million square feet, representing 3.8 percent of total stock. Fast forward a year later, that relative office stock stood at 7.4 percent, almost doubling on a year-over-year basis.
Miami's office market has come a long way and stands now as the third largest under construction pipeline relative to existing stock in the nation, following fast-expanding Sun Belt cities, such as Austin (10.0 percent) and Nashville (8.8 percent). Thanks to its booming life science market, Boston is fourth on the list, with 5.0 percent. Combined with planned projects, Miami's number balloons to 12.8 percent.
Nationally, 151.2 million square feet of office space was under construction in May, with only 20 percent of projects taking shape in Central Business Districts.
In May, Beacon Pharmaceutical broke ground on a biotech incubator and manufacturing center in Jupiter, Fla. Located at the intersection of Marsala Court & W. Indiantown Road, the 150,000-square-foot life science facility will rise three stories and is set for completion by mid-2023.
Also in May, developers revealed plans for The Gardens at Lincoln Lane, a 155,000-square-foor mixed-use development in Miami Beach. Developed by a joint venture of Starwood Capital Group, Integra Investments and The Comras Co., the $116 million project will encompass 130,000 square feet of office space, as well as 25,000 square feet of retail.
CommercialEdge covers 8M+ property records in the United States. View the latest CommercialEdge national monthly office report here.