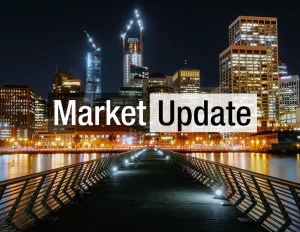 In April, Miami had the third largest relative office construction pipeline in the nation, according to CommercialEdge data. By the end of the month, the Florida metro had 5.4 million square feet under construction, more than double its pipeline in April 2021, when the total stood at 2.4 million square feet.
Miami's office development activity has seen a noticeable uptick in 2022, with under construction and planned projects reaching 12.9 percent of the market's total office stock in April. That same month, the national office pipeline reached 148 million square feet, adding up to 2.2 percent of total stock.
Across gateway cities, Miami had the largest office pipeline relative to total stock, reaching 7.1 percent in April. Boston was second, with 5.5 percent, followed by Seattle (4.0 percent), Manhattan (3.9 percent) and San Francisco (3.4 percent). Manhattan led the list of markets with the largest office pipeline, having 19.1 million square feet of office space in the making. Boston was trailing the NYC borough, with a 13.5 million-square-foot pipeline.
There was one significant groundbreaking in the market that month,when developer Turnberry commenced construction on the medical office portion of its SoLé Mia mixed-use development in the Biscayne Corridor. University of Miami's UHealth Medical Center is set to comprise 342,000 square feet, including an academic medical center, procedure rooms, medical offices and green space. The project's completion date is set for 2024. The 184-acre, $4 billion SoLé Mia megadevelopment is slated to comprise several residential towers, as well as retail space and open green areas.
CommercialEdge covers 8M+ property records in the United States. View the latest CommercialEdge national monthly office report here.