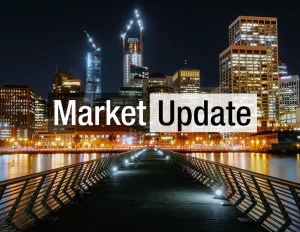 As of March, Miami had 5.4 million square feet of office space under construction, according to CommercialEdge data. The pandemic seems to have had a positive impact on the metro's office sector: at the end of the first quarter the pipeline more than doubled since the same period in 2020, when it reached 2.5 million square feet.
The Magic City has been one of the metros that gained popularity for corporate relocations since the beginning of the COVID-19 pandemic. Its planned and under construction space as a percentage of existing stock was one of the highest nationwide in March, clocking in at 12.7 percent, while the U.S. average hit 5.9 percent. Only Austin (25.3 percent), Nashville (15.4 percent) the Bay Area outperformed Miami that month, while Boston (11.1 percent) and Seattle (10.7 percent) also recorded high planned stock rates.
Although the office market features a robust pipeline, there were no significant groundbreakings recorded in Miami in the first three months of the year. Listing rates increased by 12.2 percent year-over-year, to reach $47.38 in March—the second largest year-round increase across all markets, second only to Boston (16.4 percent).
Miami's office vacancy
Also in March, Miami's office market had one of the lowest vacancy rates across all U.S. markets, hitting an average of 12.8 percent—280 basis points lower than March 2021. Other gateway cities that registered vacancy rates below the national average (15.9 percent) included Boston (10.5 percent), Los Angeles (13.7 percent), Manhattan (14.4 percent) and the Bay Area (15.1 percent).
Notable leases in the first quarter of the year included:
· Franklin Street Properties committed to 53,119 square feet at Unique Vacations' 5505 Waterford building, situated within the Airport submarket;
· Aircraft leasing company AerCap signed a 20,000-square-foot lease at 830 Brickell;
· Mastercard International renewed its 53,700-square-foot lease at Nuveen Real Estate's 801 Brickell tower.
CommercialEdge covers 8M+ property records in the United States. View the latest CommercialEdge national monthly office report here.