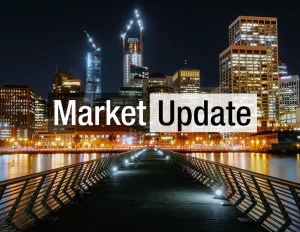 As of February, Miami's office vacancy rate clocked in at 13.1 percent, representing a 270 basis-point drop year-over-year and 30 basis points lower compared to January, according to CommercialEdge. The Southern Florida metro is among the few markets that have lowered their vacancy rate since February 2021.
Magic City gradually shed vacancy in 2021—in July its rate reached 14.2 percent—and the trend seems likely to continue in 2022. Even though one year ago Manhattan was the gateway market with the lowest vacancy, Boston outperformed the borough last November and has been leading ever since.
This February, Boston's vacancy rate clocked in at 10.5 percent, followed by Manhattan and Miami at 13.1 percent each. Chicago and Washington, D.C., remain on the other end of the spectrum, with vacancies reaching 20.3 percent and 16.6.
February's most notable leases included AerCap's 20,000-square-foot commitment at OKO Group and Cain International's 830 Brickell tower. One of the largest aircraft leasing companies in the world, the new tenant will occupy the 50th floor of the 55-story high-rise, slated to become the metro's second tallest tower.
As in most gateway cities, Miami's CBD is one of the highest-vacancy submarkets: 16.5 percent in February, along with Airport South (18.5 percent) and downtown Coral Gables (22.1 percent). There are significant oscillations across Miami's submarkets, as the best-performing areas saw vacancy under 8 percent: Miami South (4.7 percent), Biscayne Corridor (5.9 percent), Aventura (7.5 percent) and Dadeland (7.7 percent).
CommercialEdge covers 8M+ property records in the United States. View the latest CommercialEdge national monthly office report here.