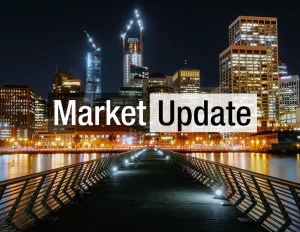 By the end of June, Miami's office vacancy clocked in at 14.6 percent, down 20 basis point month-over-month and up 10 basis points year-over-year, according to CommercialEdge data.
Coming into the second half of the year, Miami and Los Angeles are the only gateway markets to see vacancy come down since the start of 2021. Magic City's office vacancy rate has fallen 70 basis points since January, opposing national trends and despite a stable pipeline growth.
The national overall vacancy rate rose 100 basis points in the first half of the year, at 15.6 percent as of June. Miami's vacancy was higher than in Manhattan (10.9 percent), Los Angeles (13.1 percent) and San Francisco (14.3 percent), while the metro outperformed Chicago (16.9 percent), Seattle (15.0 percent) and Washington, D.C (16.8 percent).
As the Sunshine State kept luring outside players with its business-friendly climate, a New York City-based hedge fund signed one of the largest leases of the month in Miami. D1 Capital Partners committed to 25,000 square feet at Related Group's recently completed 2850 Tigertail Ave. in Coconut Grove. The submarket had a 13.8 percent vacancy rate in June, placing it close the metro's overall figure.
Miami's CBD topped the highest vacancy list for submarkets, reaching 20,3 percent, followed by Miami Gardens (22.0 percent) and Coral Gables – Downtown (17.7 percent). Miami North (10.8 percent), Miami Beach (12.5 percent) and Airport West (12.7 percent) registered some of the lowest rates in the metro.
CommercialEdge covers 8M+ property records in the United States. View the latest CommercialEdge national monthly office report here.