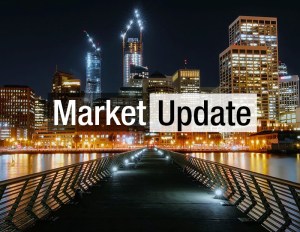 As of May, 2.6 million square feet of office space was taking shape within Miami, surpassing last month's findings, according to CommercialEdge data. The market's development pipeline has been steadily expanding since the beginning of the year, with an average of around 200,000 square feet added every month.
Projects under construction made up 3.8 percent of total stock, a 20-basis point improvement over last month. Adding planned stock to the amount, the figure balloons to 8.2 percent of total stock, also higher than in April. Miami is the tenth-best performing market in terms of pipeline percentage, a list topped by Austin, Brooklyn and Charlotte.
Strata Wynwood is the largest piece of Miami's mixed-use development inventory currently in the works. CIM Group is behind the 566,000-square-foot project, formerly known as Wynwood Square, which topped out nearly a year ago. Part of the rezoned arts district, the two-tower building will comprise 60,000 square feet of Class A office space across three floors, 23,500 square feet of retail, 257 residential units and 474 parking spaces. In early 2019, Sumitomo Mitsui Bank provided a $71.5 million construction loan for the development, which will deliver in the coming months.
Agave Holdings broke ground on its 2.1 million-square-foot mixed-use project dubbed The Plaza Coral Gables in September 2018. The Plaza will be the largest development in Coral Gables since the city's inception in the early 1900s. The ensemble encompasses two office buildings, among which the first, the 392,568-square-foot Building 1, came online last year. Building 2, one of the biggest office projects currently in the works in Miami, will offer 222,541 square feet, with completion slated for the second half of next year.
CommercialEdge covers 8M+ property records in the United States. View the latest CommercialEdge national monthly office report here. We included properties of 25,000+ square feet in our research.