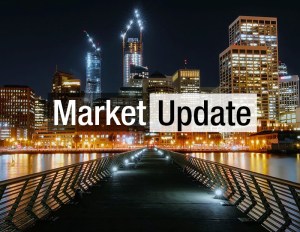 Miami's under construction office stock has expanded to 2.4 million square feet by the end of April, registering a slight spike compared to March, according to CommercialEdge data, with most projects poised for completion by the end of the year.
Under construction and planned stock amounted to 8.1 percent of the market's total office footprint, down from last month's 9.2 percent, but still comfortably exceeding the national average of 6 percent. Vacancy rates remained virtually the same at 15.5 percent—when compared to the previous month—and ticked up 3.7 percent year-over-year.
The more than 637,000-square-foot 830 Brickell Plaza remains the largest office project in the works, with planned delivery by the end of 2022. In late April, developers OKO Group and Cain International landed a new tenant at the upcoming 55-story tower. Chicago-based private equity firm Thoma Bravo will open its first Florida office at the location.
Royal Caribbean's 350,000-square-foot, $300 million headquarters in PortMiami is currently the second biggest development within the market. Construction on the global cruise holding company's ship-inspired office building has been put on hold since March last year, due to the onset of the pandemic, as reported by the Miami Herald.
Kushner Cos.' WYND 27 & 28 mixed-use project is one of the latest developments to have broken ground in Miami. Taking shape in Wynwood, northern Miami's popular arts district, the project will encompass a total of nearly 80,000 square feet, including 46,000 square feet of office space, just under 16,000 square feet of retail and 152 residential units. Completion is scheduled for mid-2022.
In West Palm Beach Gardens, Florida Power & Light—the largest electric utility in South Florida and a subsidiary of NextEra Energy—is working on its new corporate campus at 4299 Kyoto Gardens Drive. FPL broke ground on the 270,000-square-foot project last year and is anticipating delivery in 2022.
CommercialEdge covers 8M+ property records in the United States. View the latest CommercialEdge national monthly office report here. We included properties of 25,000+ square feet in our research.