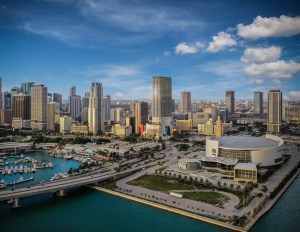 The number of top companies leaving pricey gateway markets for Florida is on the rise, with players from the tech and finance industries propelling office leasing activity in the region. For example, Goldman Sachs is pondering moving some roles in its global markets division to South Florida, but several other companies have already taken the leap.
Additionally, Florida's business-friendly climate and warm weather have been a magnet for large expansions, including Blackstone's recent lease at 2 MiamiCentral. While office development has encountered pandemic-induced hurdles throughout the past year, the growing interest from tech and finance companies injected a renewed sense of optimism in the market.
In an interview with Commercial Property Executive, Miami native Ryan Shear, managing partner at Property Markets Group, talks about the domino effect this influx of businesses creates and how it reflects on South Florida's office market.
---
READ ALSO: Boutique Offices Make a Comeback in Miami
---
Please elaborate on the major changes the Miami office market has been experiencing since the onset of the pandemic.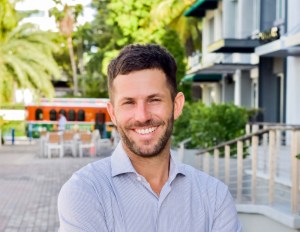 Shear: Miami has always been a hub for international business, especially Latin America. What we are increasingly seeing now is potential tenants who are new to Miami considering relocating their headquarters or establishing a large regional office. These companies come from diverse industries including finance, tech, media and more.
In terms of the office market, Miami is seeing an influx of true Class A office product. For example, PMG's 400 Biscayne office development located within the mixed-use Society Biscayne project will be downtown Miami's first new waterfront, Class A office space in over a decade. The influx of tenants from cities such as New York and San Francisco has directly impacted the demand for premier office space in Miami.
Tell us more about the factors attracting out-of-town businesses to South Florida/Miami.
Shear: Beyond the tax benefits of moving from a high-tax state to Florida, out-of-town businesses are attracted to the overall lifestyle South Florida has to offer. Throughout the past year of working remotely, people have realized the importance of a work-life balance, and they appreciate the ability to work from anywhere.
Miami offers an unrivaled lifestyle with top entertainment destinations, a vibrant culinary scene and beautiful beaches. Between quality of life and the incredible talent pool the city has to offer, companies have realized the potential for success in South Florida.
What can you tell us about the financial incentives fueling this exodus?
Shear: The city of Miami and Mayor Francis Suarez have done an incredible job incentivizing corporate relocations and motivating businesses based in major metros such as New York or San Francisco to consider Miami. Beyond the tax benefits of moving to Florida from a high-tax state, Miami has developed a variety of incentives for relocating companies.
How will these tech and finance companies impact the South Florida office market in the long run?
Shear: Larger tech and finance companies moving to South Florida have created an ecosystem for others to look at the market as a viable option for a new office. Entrepreneurs who may have considered Silicon Valley as the best location to launch a tech startup are now looking at Miami because of the network of local talent and potential partners. In turn, this movement has driven the demand for new Class A office space in Miami to fit these needs.
What are you hearing from interested tenants?
Shear: At 400 Biscayne, we have seen interest from venture capital firms, private equity firms, hedge funds and tech companies who are attracted to a custom build-out for office space. These companies are coming from New York, Chicago and San Francisco, not only expecting high-quality office spaces but also looking to provide employees with the "Miami experience." Top requests include waterfront views through floor-to-ceiling windows and access to on-site amenities like a gym, a pool and restaurants.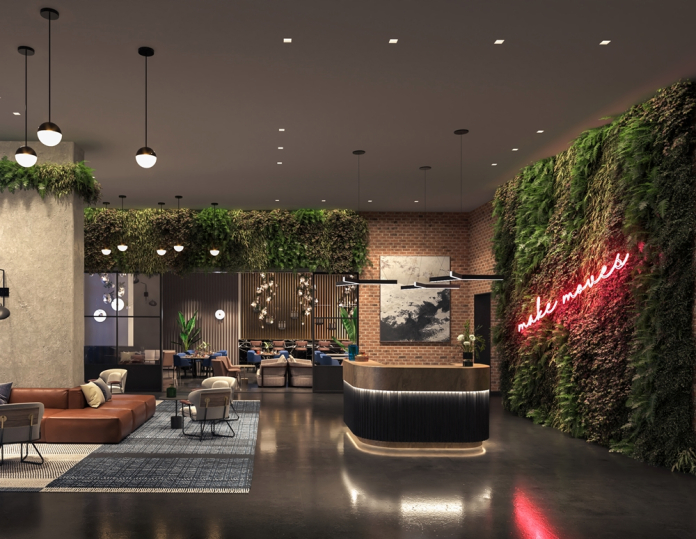 Which neighborhoods are the most appealing to these prospective tenants and why?
Shear: Downtown Miami and Brickell are the most appealing neighborhoods for these prospective tenants. Downtown is surging as the business hub of Miami and Brickell has been considered the financial district of Miami. However, the downtown is emerging as a top option with easy access to destinations within walking distance such as the FTX Area— formerly the American Airlines Arena—performing arts centers, museums, restaurants and more.
What can you tell us about the challenges these relocations pose?
Shear: Traffic is always a topic when discussing mass migration, but Miami is becoming increasingly walkable. South Florida also offers Brightline, a high-speed passenger rail system connecting the downtown cores of Miami, Fort Lauderdale and West Palm Beach, with an Orlando stop opening in 2022.
Word on the street is that Florida will soon rival New York as a finance hub. What's your stance on this topic?
Shear: Florida has all of the resources and incentives to rival New York as a finance hub, with a superior lifestyle. The state offers beautiful and sophisticated cities, high-quality offices, a strong talent pool and international access, on top of tax benefits. I believe in the coming years Florida will be recognized as a top destination for finance and technology-driven companies.
Is there more room for growth in Miami's office sector going forward?
Shear: The caliber of the office market is already being impacted by the influx of companies from large gateway cities. Developers are creating higher-quality office spaces with top-of-the-line technology and social amenities to meet this demand. I believe this will continue and you will see even more functional and flexible Class A office space in the market, to fit the needs of local and incoming businesses.