By Balazs Szekely, Associate Editor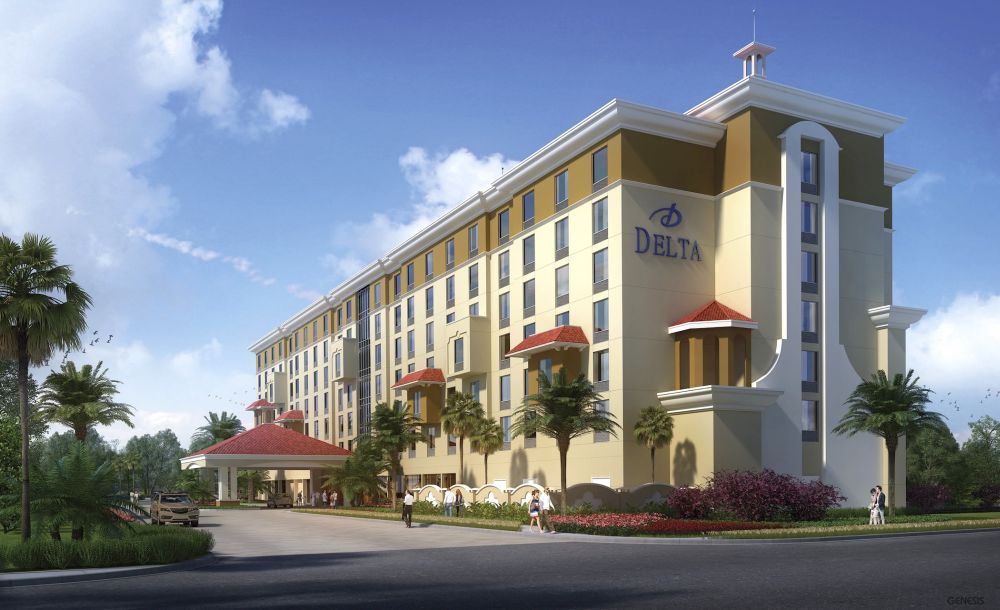 Marriott International has announced the upcoming opening of the Delta Orlando Lake Buena Vista in December 2015. The new 241-key property, which will be operated under a franchise agreement by JHM Hotels, marks the Delta Hotels and Resorts brand's debut in the United States.
Developed with both business and leisure travelers in mind, Delta Orlando Lake Buena Vista will feature a resort-style swimming pool with a kids' splash zone, kids' activity room, fitness center, on-site parking and a D Flats restaurant and bar. Located just minutes from many of Orlando's attractions, the resort will also offer transportation to and from all of the Disney theme parks and other local tourist destinations, as part of its membership in the Disney Good Neighbor Hotel program.
Marriott bought the Delta Hotels and Resorts earlier this year in April. Currently some 37 properties fly the brand's flag across Canada. This acquisition adds nearly 10,000 rooms to the Marriott portfolio.
Image source: deltaorlando.com