by Gail Kalinoski
Columbus, Ohio—When Washington Prime Group Inc., and Glimcher Realty Trust announced a $4.3 billion merger nearly two years ago, then-WPG CEO Mark Ordan said his company had found "something special" in Glimcher and GRT CEO Michael Glimcher said there would be "tremendous operating synergies."
Analysts also said at the time the deal made sense for both REITs.
But late Monday Glimcher resigned as CEO & vice chairman and Louis Conforti, a company director, was named interim CEO. The board also said it planned to change the company name back to Washington Prime Group. The company announced it expects to take a charge associated with the management changes and investigation of strategic alternatives in the second quarter.
In other management changes, Robert Laikin, a current director, was named non-executive chairman; John Levy and John Dillon were named directors; Robert Demchak was appointed executive vice president, general counsel & corporate secretary; and Niles Overly resigned from the board.
The turmoil at the top comes two weeks after Reuters, citing unnamed sources, reported that Kite Realty Group Trust, a shopping center developer and landlord, and Glimcher were in talks to merge. WP Glimcher later issued a statement saying "the company is currently not engaged in negotiations involving a merger or other strategic alternatives transaction with any third party."
There was no mention of a third party or potential merger in this week's announcement. But it was clear the new leadership will be reviewing the company's assets possibly with an eye toward some sales.
"During the next few months, the focus is straightforward: maximize current cash flow of the company which involves traditional and innovative leasing as well as reducing G&A," Conforti said in a brief prepared statement. "In addition, an evaluation as it relates to the company's portfolio composition is to be undertaken. The bottom line is that we'll be rolling up our sleeves and concentrating on the basics of our business."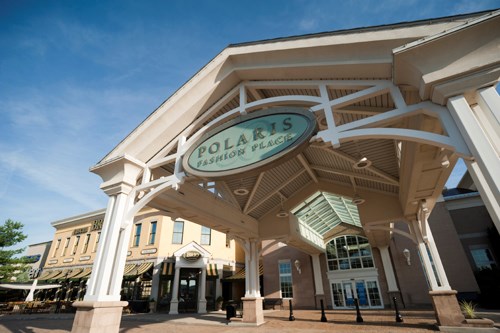 Brad Thomas, editor of the Forbes Real Estate Investor & co-author of the Intelligent REIT Investor, said WP Glimcher has not been able to unlock the value of the company and its shares have been trading at a discount. The news of the management shakeup and potential name change did fire up the markets Tuesday, sending shares up as high as 6.8 percent before closing the day at a 5.3 percent increase to $11.15 per share.
Thomas said there is a lot of volatility in the retail sector, particularly in the mall space, and WP Glimcher will continue to be a high-risk investment with the management shakeup. But he thinks the shares are undervalued.
"In the short and mid-term, I think this is a good company," he said.
Columbus, Ohio-based WP Glimcher owns, manages and develops retail properties, including regional malls, lifestyle and community centers. It currently has 118 shopping centers with 67 million square feet.
The REIT was formed in January 2015 when the merger between Simon Property Group spinoff Washington Prime Group and Glimcher Realty Trust was completed. Michael Glimcher's father Herb founded Glimcher in 1959. He had been in the family business since 1991 and CEO since 2005. Glimcher continued as CEO of the merged company and Mark Ordan, who had been CEO of the Bethesda, Md.-based Washington Prime Group, became executive chairman of the board.
Ordan, who was recently named senior advisor and eventual CEO of a REIT spinoff of HCR ManorCare properties by HCP, will remain a director of WP Glimcher.
Conforti has been a director at the company since May 2014. He has been a principal and executive director at Colony Capital Inc., since April 2014. Conforti's background included serving as managing director of Balyasny Asset Management LP and as global head of real estate for UBS O'Connor, the alternative investment management division of UBS AG.
"My initial thought is looking at his (Conforti's) background, they will be selling off some pieces," Thomas told Commercial Property Executive. "His job will be to create value by unlocking some of the value in the portfolio."
Thomas said Glimcher's exit could signal disagreement with the board's intentions.
"Reading between the lines, clearly the board was going in one direction and the CEO was going in another," he said. "Maybe the CEO didn't want to cut the company up into pieces."
Thomas said the board may decide to separate out the shopping center and mall properties from the portfolio and sell them off to two buyers. For example, he said, Kite might take the shopping centers and another REIT, such as the Sears spinoff Seritage Growth Properties, could get the malls.
Referring to Brookfield Asset Management's $2.8 billion deal to acquire mall operator Rouse Properties announced in February, Thomas said there was always a possibility of a private takeover of WP Glimcher.
"This company is not going to be around for long in this form or fashion," Thomas predicted.