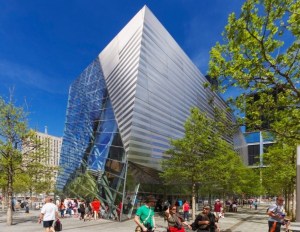 Two decades since the 9/11 attacks, Lower Manhattan has bounced back, transforming into a vibrant residential neighborhood as well as a top-tier business district that has drawn major office tenants to the area.
The changes have gone hand in hand with New York City's metamorphosis. According to Mike Aziz, Partner and Director of Urban Design at architecture firm Cooper Robertson, at a macro scale, New York City has been evolving from an almost purely hub and spoke model—which relies on Manhattan's central business districts to drive the city's economic engine—to a more distributed and decentralized model.
This new model has secondary CBDs, and what some planners are referring to as "15-minute communities," a concept that emerged in Paris and has gained traction in Barcelona, leading to experimentation with superblocks and major operational changes to their transportation networks.
---
READ ALSO: NYC's Landscape is Changing Fast. What's Next?
Today, the influence of these European ideas can be seen in Lower Manhattan's shift to a more mixed-use and livable neighborhood, while Long Island City, downtown Brooklyn and other outer borough areas are now places where greater numbers of New Yorkers live, work and play.
An area once dominated by the financial services sector has evolved over time to a diverse mix of office tenants: creative design firms, architecture practices, and major publishing companies have become more firmly rooted downtown, according to Craig Schwitter, senior partner and Chair of the Global Board for Buro Happold.
Building back better than before
The attacks on September 11, 2001, damaged or destroyed 30 million of Manhattan's total 400 million square feet of office space. Many residents and companies left Lower Manhattan out of necessity in the immediate aftermath of the attacks, and for months afterwards, the prevailing wisdom was that even more would abandon the area and no one would come back, B6 Real Estate Advisors Founding Partner & CEO Paul Massey told Commercial Property Executive.
But the silver lining didn't cease to appear. After the attacks, many people rushed to Ground Zero, including members of the building industry, to work together and help their fellow New Yorkers. That collaborative spirit remained long after that horrific day, as everyone from the local level up to the federal government worked to rebuild. "Whether it was federal dollars, local policies or programs, this concerted effort helped show people it was safe to come back downtown," said Carlo Scissura, President & CEO of the New York Building Congress.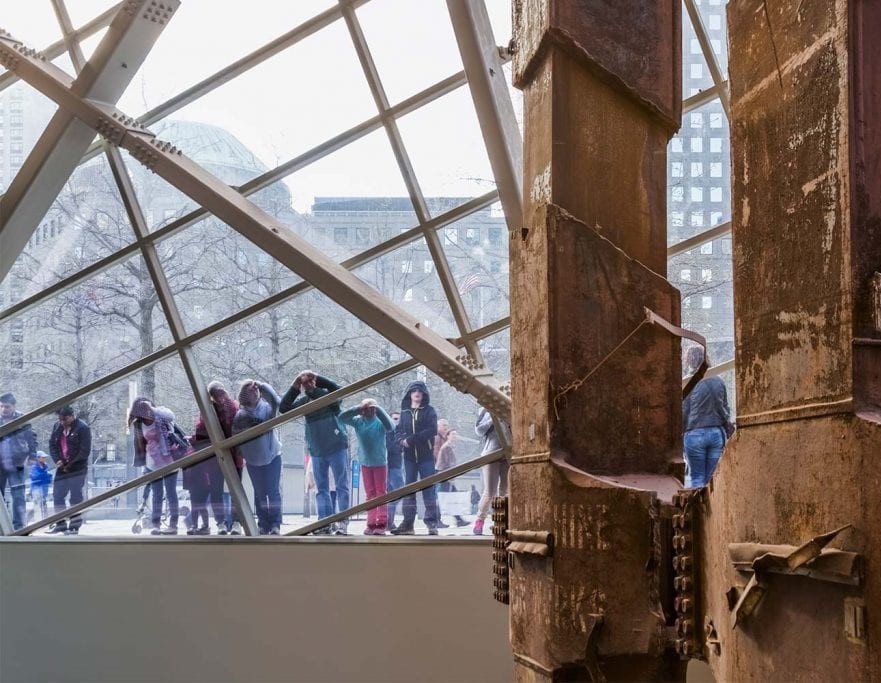 Lower Manhattan has benefited from targeted programs and investment in the shadow of 9/11, like the Lower Manhattan Development Corp., as well as from the historic partnerships including the Downtown Alliance, Port Authority, the Battery Park City Authority and the Lower Manhattan Cultural Council.
These, combined with transformative investment—such as the rebuilt World Trade Center complex—have since lured New Yorkers back downtown. "The numbers tell the story," said Jeremy Moss, executive vice president at Silverstein Properties. "Since 9/11, over 500 companies have relocated to Lower Manhattan, leasing close to 20 million square feet. The residential population has nearly tripled."
---
READ ALSO: Delta Variant Steers Return-to-Office Sentiment in NYC
---
The success of Lower Manhattan is tied to the ambitious scale of redevelopment, said Scissura. "We didn't just rebuild what was once there but we expanded the masterplan. The finished product—the World Trade Center, new mass transit hubs, office buildings and residential towers and so much more—is a testament to the resilience of New York City," he said.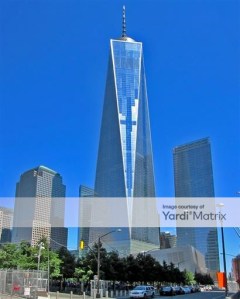 Larry Silverstein's vision and commitment to rebuilding the World Trade Center site was one of the most important catalysts in Downtown Manhattan's revitalization. The founder and chairman of Silverstein Properties had acquired the original World Trade Center complex just months before the attacks of 9/11. Silverstein's vow to rebuild, along with the city's massive investment in public transit infrastructure like the Oculus, helped lay the foundation for redevelopment and rebirth.
Not only was the loss rebuilt (with the modern One World Trade Center tower), but the real estate industry added 50 million square feet, bringing the Manhattan market to over 450 million square feet. Another transformative investment that has had an impact on the area was the development of the Fulton Center transit station, which integrated of all the subway lines serving the area. "It's part of everyday life now, but it used to be a confusing and dispiriting mess," said Donald Clinton, partner at Cooper Robertson.
A legacy of resilience
If it weren't for the pandemic, experts believe Lower Manhattan would have continued its upward trajectory. Commercial real estate in Manhattan has been significantly impacted by the coronavirus, with vacancy rates growing to levels not seen in decades. It is likely there will be significantly less pressure for large real estate plays for firms in the near future in downtown. However, Schwitter said he would not discount the attraction of Lower Manhattan in the long run.
Massey drew parallels between what happened Downtown post-9/11 and its current state post-pandemic. Both were a human tragedy of terrible proportion and made people question the viability of the office, retail and hospitality market in Lower Manhattan (and now, to some degree, Midtown).
In terms of resilience and environmental impacts, Lower Manhattan is still incredibly vulnerable, even though much has been done since the devastation of Hurricane Sandy to mitigate risk. Aziz believes the next step is to begin looking towards adaption strategies as a more effective response to the effects of climate change.
---
READ ALSO: Can CRE Make Cities Cooler?
---
"After Superstorm Sandy, it was clear we needed to change the way we design our buildings and skyline. We formed the New York Building Congress Task Force on New York City Storm Preparedness to pinpoint the major weaknesses in the city's storm preparations and response and thoroughly address them," said Aziz. Experts found that they needed stronger grids, more resilient infrastructure, better design standards and improved emergency planning and protocols.
The deadly impact that Hurricane Ida recently had on New York City is a prime example of the reality that relying solely on mitigation strategies is no match for heavy rainfall or ferocious winds. "What we need to think about is radically adapting where and how we build," he added. This may come in the form of major changes to the public realm to address flash flooding—creating sponge parks, increasing the capacity of stormwater systems, or replacing the island's perimeter roadways in favor of green infrastructure that can protect Lower Manhattan.
Schwitter believes establishing an integrated flood and resiliency strategy is critical to ensuring Lower Manhattan's real estate assets are well protected, and more importantly can bounce back quickly from future extreme events. New York's long term flood barrier project proposal, the Big U, is a significant initiative to set downtown on a long-term transformational track for resiliency.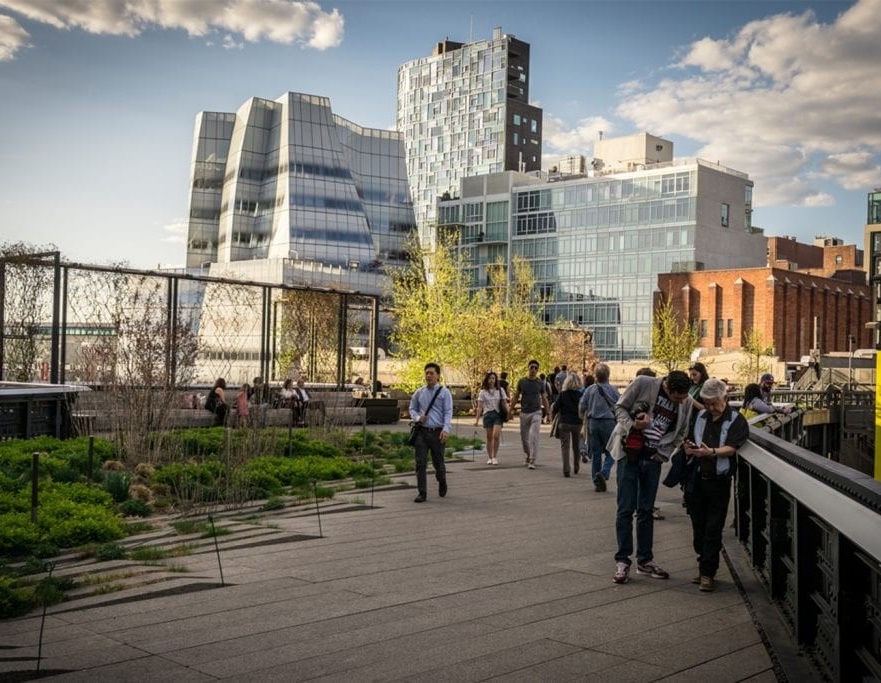 "In the years immediately before 9/11, there was huge momentum to transform older office buildings into residential. When the 9/11 attacks happened, people thought it would end that trend, but after a very short breather, the conversions began again with even more energy. The east side of Lower Manhattan is truly mixed-use now," Clinton told CPE.
Going forward, Clinton thinks we'll continue to see office conversions to residential—and with office leasing in a pandemic trough, conversions could become even more part of the picture. Meanwhile, Massey feels the resiliency New York displayed post-9/11 will begin to play out once again. Service businesses are encouraging people to return to the office. Retailers—especially restaurants—are looking to expand, taking advantage of historically low rents. Hotel occupancy is trending up for the first time in two years.
Despite setbacks and challenges in the 20 years since 9/11, the World Trade Center complex will continue to play a crucial role in the revitalization of Lower Manhattan with the planned development of 5 World Trade Center and 2 World Trade Center. Silverstein Properties is also looking forward to the opening of the Ronald O. Perelman Performing Arts Center in 2023, a new performing arts hub in the heart of Lower Manhattan.
"There have been notable additions in retail, transit, hospitality and food which, complemented by the influx of residences, businesses and attractions, have together transformed the borough into the most compelling to work, play, stay and visit in New York City," said Moss.