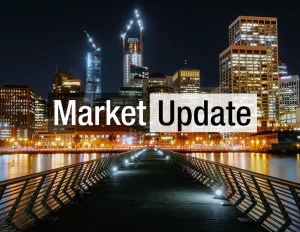 Office vacancy in Los Angeles continued its slow and steady recovery, having dropped 50 basis points month-over-month, down to 13.1 percent as of June, CommercialEdge data shows. The metro's vacancy is still below the national average of 15.6 percent, which remained unchanged. Year-over-year, however, the figure is higher by 60 basis points, as the pandemic's effects on the market hadn't yet fully manifested in June 2020, when vacancy was at 12.5 percent.
Among gateway cities, Los Angeles' office vacancy remains middling. Manhattan still has the lowest vacancy at 10.7 percent, while Chicago's was highest, at 16.4 percent. Meanwhile, San Francisco's vacancy increased by 90 basis points month-over-month, to 14.8 percent.
As considerations for the hybrid work environment continue, companies are reducing footprints or moving closer to the suburbs. Office vacancy in urban submarkets remains high—in the CBD, vacancy increased by 10 basis points month-over-month, to 14.8 percent, for example. Pasadena is experiencing a similar story, where vacancy reached 15.4 percent.
The Central and West San Fernando Valley submarkets fared relatively better, reaching 11.1 and 9.3 percent vacancy, respectively. Creative office space remained in high demand. In West Hollywood—where vacancy reached 7.5 percent—WeWork inked a 53,427-square-foot lease with FabFitFun, at the Pacific Design Center. The location was recently redesigned for creative office, featuring podcast, film, and other media production spaces.
Santa Monica's office vacancy was in line with other urban submarkets, at 15.1 percent in June. Hulu recently expanded its creative office campus with a 351,000-square-foot lease at Boston Properties' Colorado Center in the submarket.
Vacancies in Orange County remained virtually unchanged month-over-month, at 12.7 percent. American Advisors Group has moved its headquarters to Irvine Towers, scaling back its Orange County footprint as it pursues a hybrid work model.