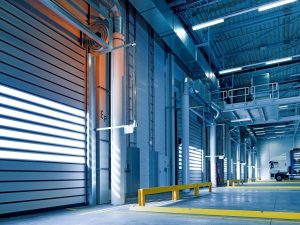 J.P. Morgan Asset Management's Strategic Property Fund has poured $325 million into the development of Ontario Ranch East, a 147-acre logistics project in Ontario, Calif., according to IPE Real Assets. News of the fund's investment came to the fore in a meeting document for the Mississippi Public Employees Retirement System, a contributor of $543 million to the investment vehicle.
The sizeable investment in the Inland Empire project is par for the course for Strategic Property Fund in the current real estate climate. "Industrial assets located in the Los Angeles/Inland Empire markets have benefited from scarcity of space, a trajectory we believe has legs beyond the widely reported queue of ships waiting to unload at the ports of Los Angeles and Long Beach," the fund's portfolio managers wrote in a letter to clients at the introduction of the fund's 2021 annual report. "Southern California industrial is among SPF's highest conviction positions in the portfolio, representing 45 percent of our existing industrial exposure and half of the Fund's 12 million-square-foot development pipeline."
---
READ ALSO: Construction Starts Dip in June
---
As noted in the IPE article, Strategic Property Fund will develop Ontario Ranch East in a joint venture with Sares-Regis Group and Orbis Real Estate Partners, and it will maintain a 98 percent ownership of the project. A confidential document involving another equity contributor to Strategic Property Fund indicates that the park will span 1.3 million square feet and consist of 12 buildings ranging in size from as small as 45,000 square feet to as large as 180,000 square feet.
Market insatiability
The Inland Empire continues to lead the U.S. industrial sector, and the market's record-breaking figures persist. In the second quarter of 2022, the vacancy rate dropped 10 basis points quarter-over-quarter to a record low of just 0.2 percent, just as new construction hit a record high of 38.9 million square feet for the quarter, according to a report by CBRE. The vacancy rate in Ontario is even more challenging, at a mere 0.1 percent.
Given current and anticipated market conditions, Ontario Ranch East will likely receive a warm welcome from prospective users, and it may very well find its tenant roster full before the last beam is set in place. "The amount of vacant available space in the IE [Inland Empire] reached an all-time low and is expected to continue well into the near future," according to the CBRE report. "Most future net absorption will come from new construction developments that are 100 percent preleased before completion or leased at completion."