Insurance Broker Selection vs. Competition: What's Best?
Choosing an insurance broker is a critical part of risk management, yet the system is structured in a way that limits competition. An industry veteran offers tips on navigating the challenging process and finding the right broker for your company.
By Kevin D. Smith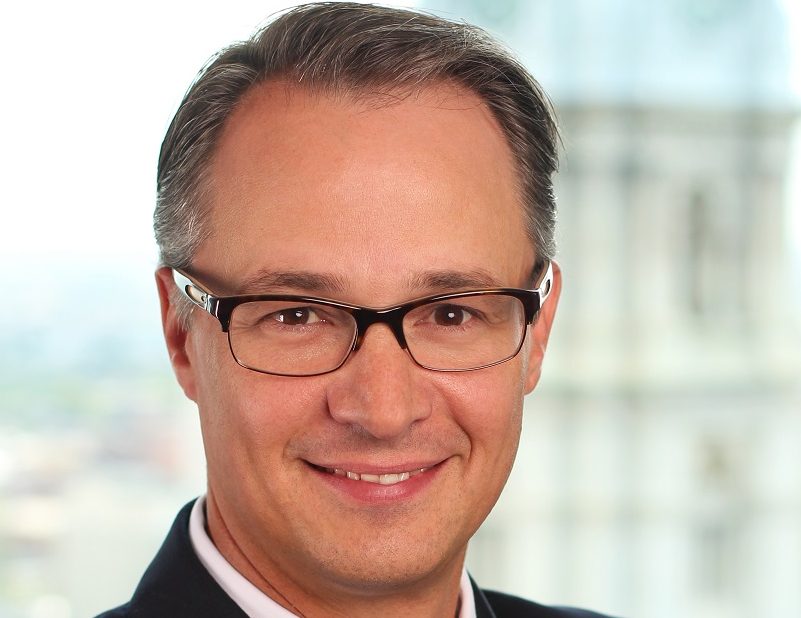 It's two months before the insurance renewal deadline, and you're gathering all the relevant information from your current broker amid a barrage of calls from other brokers who are trying to quote your business. It's been a while since you've considered competition for your insurance program, so you allow another broker or two to provide a quote.
But now you're faced with trying to decipher each offer in order to find common ground and compare them—which usually defaults to comparing cost. In the haste to make a decision before your coverage lapses, you commit to staying with your current broker, if he or she is able to match the lowest bid. Sound familiar?
What many commercial property executives don't consider is whether they're receiving the best possible program for their specific risks. Is your insurance program priced and structured properly considering your loss levels? Is the service plan outlined adequate based on your specific operation and needs? Do you fully understand the options available and level of coverage defined? Most often, the answer to these queries is no.
I'm not criticizing the buyer, I'm questioning the system. Although healthy competition frequently yields the best outcome for a consumer, the insurance distribution system inherently limits it. At renewal, you've likely heard the excuse from unsuccessful brokers that they didn't have access to the right markets—meaning insurance companies—or that your current broker locked up all the good ones. That's because, when seeking alternatives from various insurance brokers at renewal, the brokers are limited to the markets that have not yet been engaged by your current broker.
Insurance companies will only provide one quote to one broker. If another broker gets a quote from one insurance company, then no other broker can get a quote from that same company, thus blocking access to any other brokers with that carrier. Insurance companies rely on brokers to bring them business, so they have established rules to protect the incumbent broker or the broker that approached them first. It is simply the rules of engagement for the insurance distribution system.
We often use the analogy of a horse race to describe this scenario. With this type of limited competition, commercial real estate executives may have the fastest horse (insurance carrier), but not the most skilled jockey (insurance broker), or vice versa. Executives are often left wondering; how do you get both? There are two ways to achieve this: you can go through the broker selection process, or you can invite broker competition.
Broker Selection 
The selection process involves inviting insurance brokers to provide you with an overview of their services and choosing the one that best suits the needs of your specific operation. Because this process is done well in advance of renewal and does not incorporate formal quotations, it requires a leap of faith that the selected broker will deliver. However, it does give you the benefit of selecting one single broker to represent you in the insurance market. For property executives who have previously experienced a significant loss, or are in catastrophe-prone areas such as Florida or California, this is particularly important, as carriers may already be limited.
The key to selecting the right broker is like selecting any service provider. You should evaluate their reputation and references and administer a comprehensive audit of their capabilities. You should consider allowing the insurance broker to review your current policy and pricing to provide you with their opinion on the coverage in place and recommendations on how the program can be improved. The depth and quality of their analysis will provide valuable insight into their level of expertise.  Otherwise, you are merely judging them based on the quality of their response and/or presentation.  It is easy to put together a glossy presentation, but how can you really tell if they can back it up?
When you ultimately select a brokerage, it is important to understand the depth of resources of the entire firm. You should take the time to meet with the different teams—from claims and safety to legal. It's also helpful to speak with the individuals who will be dedicated to your account. While cost is always an important consideration, don't be afraid to select a more expensive option if that broker will help keep your employees safe and your business protected from uninsured claims or sloppy claims management—ultimately reducing the total cost of risk.
Broker Competition
When allowing brokers to compete, it is best to limit the competition to only two insurance brokers.  Insurance companies will only provide coverage quotes to the broker of record and if the markets are limited, you run a greater risk of mismatching the best jockey with the best horse, to hearken back to the horse race analogy. If there are more than two brokers trying to provide quotes, they each have to use different insurance companies.
If a risk is present—like frame, garden style apartments, or the property is located in flood, wind or earthquake zones— there are not many insurance companies willing to insure that risk, so the dilution with more than two brokers is not ideal for the insured, especially when a bad broker is with a good market. Therefore, you need to spend time choosing the correct broker—but the key is in deciding how to allocate the markets.
Because it can be hard to determine which markets are best suited for your insurance program, and each broker typically wants a certain insurance company to succeed, they will each try to make a case for why they should have access to a specific carrier. Often, you will hear several rationales throughout this process and need to act as an arbitrator to evaluate each side of the argument.
Once you designate the insurance markets, it is important to have each broker provide you with comprehensive proposals and adequate time to review. The property proposal should outline the service plan for the year, including loss prevention and claims support. Both insurance brokers should also be required to detail all coverage conditions and exclusions. If you simply make a decision based on the initial estimate from each broker's carrier, you're again relegated to selecting a broker based solely on price—not overall value. A policy with an attractive price may have hidden exclusions or conditions that could prove to be much more expensive in the long run.
Remember, not all insurance policies are created equal. Broker selection and broker competition processes can be in-depth and time-consuming—which is why many organizations take an "If it ain't broke, don't fix it" approach to renewal. But a superior broker doesn't just handle certificate requests or manage the claims process once something has already gone wrong. They work as a true partner to help you identify efficiencies in your coverage and reduce overall risk, keeping your employees safe and improving your bottom line. Commercial property executives who dedicate the necessary time to go through these processes are in a better position to receive comprehensive and satisfactory coverage.
Kevin D. Smith, CPCU, ARM, is a managing director at Graham Company, one of the country's largest insurance brokers.