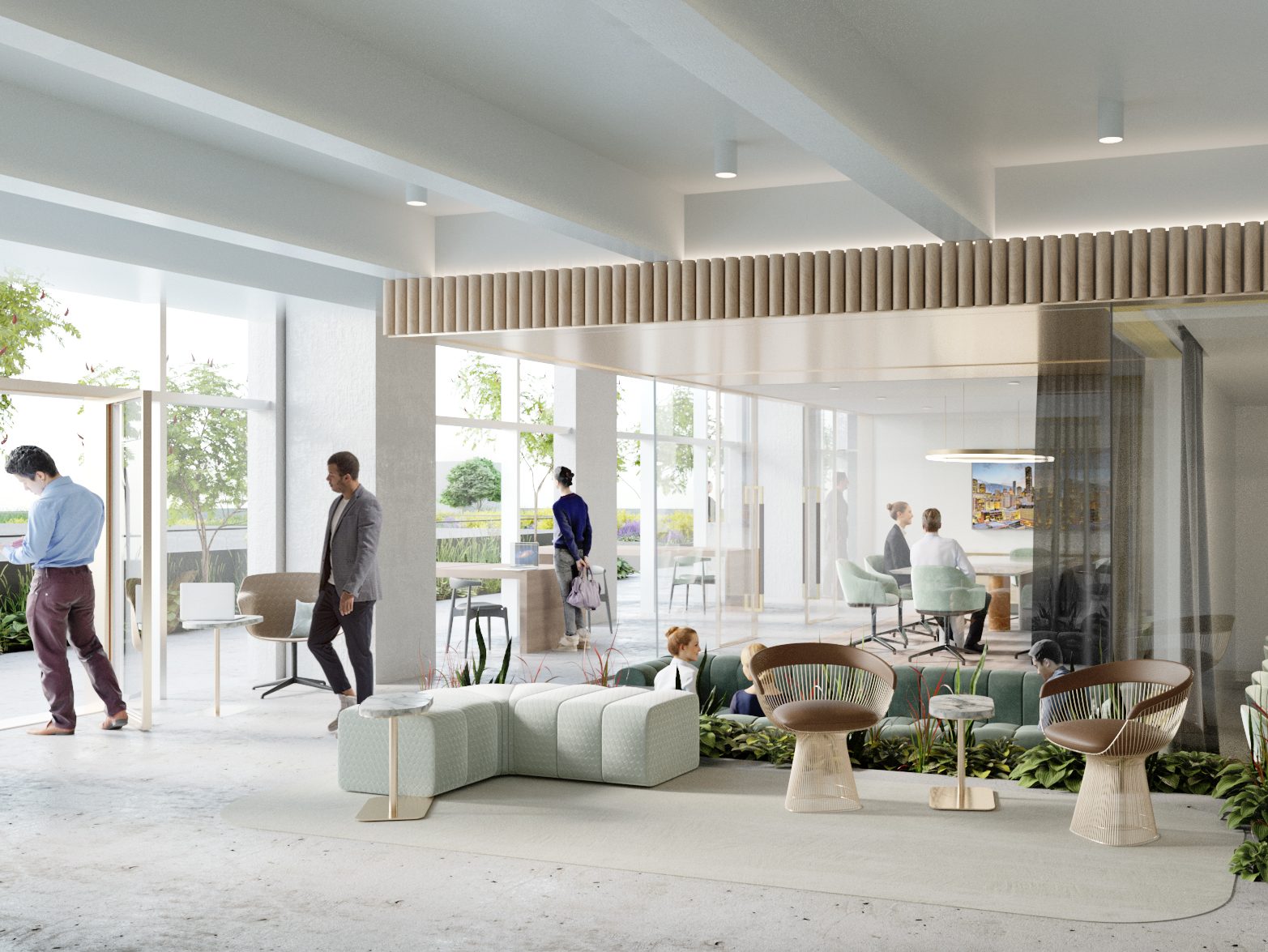 Hines' latest announcement in a string of coworking ventures is Hines Squared, a flexible workspace platform that will include tenant amenities, property management and services within its offering. Joining the firm as operating partners will be Industrious, the largest flex workspace provider in the U.S., as well as fellow flex space provider Convene.
---
READ ALSO: Savills Launches Coworking Platform PIVOT
---
The company is the latest global real estate firm to add a coworking platform to their offerings. In this month alone, Savills announced its new coworking platform, PIVOT, while Venture X announced it was expanding its coworking brand to the UK and Ireland. Industrious's CEO Jamie Hodari recently predicted that the coworking sector is approaching a tipping point, as corporate users are becoming the driving force behind the flexible office movement.
Hines Squared will be offered within Hines properties as a build out that will be called The Square. The platform will launch immediately at 717 Texas, a Class A office tower in Houston, as well as at The Kearns Building, a 167,000-square-foot office building in Salt Lake City.
Changing with the times
In its announcement of Hines Squared, the firm said it created the new platform to meet the changing needs of current and future office tenants and described The Square platform as a "natural extension" of its vertically integrated operating model. The layout will consist of meeting and event services, food and beverage and collaborative zones. Industrious will oversee operations for the initial iterations of the platform.
The company is in the process of expanding the platform to markets including Atlanta, Boston, Denver, New York City, San Francisco and the Bay Area and Washington, D.C. Eventually, Hines will launch Hines Squared globally, in markets in North America, Europe, Asia and South America.
Hines has had a busy week: Within the last seven days, the firm sold a San Diego office campus for $525 million to American Assets Trust and reportedly acquired the tallest office tower in Texas in a joint venture with Cerberus Capital.