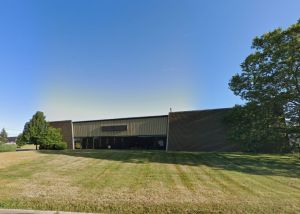 Fifteen years after acquiring the Interstate Industrial Portfolio, Heritage Capital Group has sold the approximately 2.6 million-square-foot collection of assets located in key markets in Ohio, New York and Pennsylvania. Cushman & Wakefield arranged the sale of the properties on Heritage's behalf and orchestrated $114.2 million in acquisition financing for the buyer.
The Interstate Industrial Portfolio encompasses 15 buildings developed between 1953 and 1992, ranging in size from as small as 40,644 square feet to as large as 621,400 square feet. Collectively, the portfolio is 97 percent leased and boasts a diverse tenant roster.
The investment community took note. "We had a competitive bid process from a mix of investor types," Ryan Larkin, associate director with Cushman & Wakefield, told Commercial Property Executive. Larkin and colleagues David Bernhaut, Kyle Schmidt and Seth Zuidema represented Heritage in the transaction.
---
READ ALSO: Industrial Pricing Soars
---
The majority of the warehouse and distribution facilities are located in suburban New York, including 4472 Steelway Blvd. – A, 4472 Steelway Blvd. – B, 4580 Steelway Blvd – C and 4580 Steelway Blvd – D, which sit near Syracuse in Liverpool. The other New York assets consist of 4, 5 and 8 Marway Circle in Rochester, in addition to 8, 21 and 22 Northeastern Industrial Park outside Albany in Guilderland.
The Pennsylvania and Ohio properties round out the Interstate Industrial Portfolio. The buildings at 1001 and 1011 Air Park Drive are located in Middletown, Pa., within close proximity to Harrisburg, and 2294 Molly Pitcher Highway in Chambersburg is also near Harrisburg. The Columbus, Ohio-area facilities carrying the addresses of 3530 E. Pike Road in Zanesville and 16725 Square Drive in Marysville complete the collection. All assets offer the opportunity for upside potential through increasing rents, which continue to rise across the national industrial market.
Catnip for lenders
Cushman & Wakefield arranged the acquisition financing for the buyer of the Interstate Industrial Portfolio through an affiliate of LoanCore Capital.
"We ran an extremely competitive process and received robust feedback from the lending community, Alex Lapidus, a senior brokerage specialist with Cushman & Wakefield, told CPE. "Lenders were excited about industrial product, such a sought-after asset class, the check size and the assets themselves—high-quality portfolio, well-leased, strong history."
Lapidus, a member of the firm's Equity, Debt & Structured Finance team, worked with colleagues Gideon Gil and Meredith Donovan to help put the financing package in place for the buyer.
Cushman & Wakefield did not disclose whether the property sold unencumbered or if the buyer assumed existing debt. However, Heritage acquired the portfolio in 2006 and refinanced the group of facilities in 2015 with a 10-year, fixed-rate loan obtained through Principal Commercial Capital, a lending platform jointly formed by Macquarie Group and Principal Real Estate Investors.