The climate continued to warm up in 2021, with measurements based on data from January to September showing that the global mean temperature for the year was about 1.09 degrees Celsius above the 1850-1900 average. The World Meteorological Organization places 2021 as the sixth- or seventh-warmest year on record globally.
Strong and sustained reductions in emissions of carbon dioxide and other greenhouse gases would limit climate change. At first, the world would feel the benefits for air quality, but it will take up to 30 years for global temperatures to stabilize, according to a recent report from the Intergovernmental Panel on Climate Change Working Group 1. The research paper found that unless there are immediate, rapid and large-scale reductions in greenhouse gas emissions, limiting warming to 2 degrees Celsius will be beyond reach.
---
READ ALSO: The CLEEN Project—Building the Best Ideas for Climate Change Strategies
---
The responsiveness to this imminent threat varies, drawn back by a multitude of factors that range from disbelief to lack of funding. But there are also those localities, companies and people who set an example for those around and put their money where their mouth is.
One such example is a recent partnership between the City of Ithaca, N.Y., and BlocPower, a Brooklyn-based climate tech startup, with a set goal of electrifying and decarbonizing the city's building stock. It's the first large-scale, citywide electrification initiative in the U.S. and an important step in Ithaca's plan to become carbon-neutral by 2030.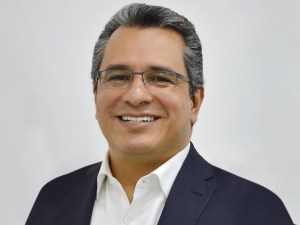 The city's building stock includes 6,000 buildings, Luis Aguirre-Torres, director of sustainability for the city of Ithaca, told us. About 60 percent of them are residential, 35 percent are commercial buildings and 5 percent are special-purpose buildings, such as schools, churches, parking structures, etc. Currently, approximately 90 percent of them rely on natural gas, and the rest on fuel oil and propane.
"About 40 percent of our buildings were built before 1920, which means that to tackle some of them we will have to observe specific guidelines for historical properties," Aguirre-Torres said.
BlocPower's expertise on greening aging urban buildings was a perfect fit and the company was named the sole project manager for a multiyear venture. The estimated cost to electrify this building stock surpasses $1 billion.
"BlocPower aims to complete the 6,000-building electrification retrofits in the city of Ithaca over the course of the next four-and-a-half years," said Cullen Kasunic, BlocPower's finance lead. Specifically, phase one targets 1,600 buildings—1,000 residential and 600 commercial—and the second phase will handle the remaining of the building stock between 2025 and 2030.
Tech specs
Upgrades to the building stock are expansive and include air source heat pumps (ASHPs), heat pump water heaters, electrical upgrades, LED lights, smart thermostats, air sealing and insulation, high-efficiency window treatments, hazardous materials abatement—such as lead, asbestos, mold—IoT monitoring and controls for measurement and verification of equipment performance, as well as energy-efficient appliances, induction cooktops, efficient washers and dryers, solar energy alongside energy storage and electric vehicle charging.
"By using ASHPs—powered by electricity—we can shift buildings off the harmful fossil fuels used in boilers or furnaces. This will reduce carbon emissions as utilities shift to solar- and wind-generated electricity. ASHPs are highly efficient technology, unlike electric resistance heating, so shifting already existing systems to more efficient ASHPs reduces carbon emissions as well," explained Kasunic.
---
LISTEN TO: Unearthing the Benefits of Geothermal
---
In addition, he detailed that heat pumps—which were originally invented for use in milder climates—have been upgraded to work in temperatures as low as -17 degrees Fahrenheit, with backup support systems for when temperatures drop lower. These, too, use electricity and refrigerant to move heat in the winter and cool air in the summer from one place to another.
"To be more specific, in colder months a heat pump uses electricity to absorb heat when the refrigerant vaporizes, and releases heat when it condenses. This type of technology is not new and it can actually be observed in a number of appliances that are widely used. Refrigerators are heat pumps. A/C units are heat pumps. They're a tried-and-true technology," he added.
Financing
As part of the agreement with the city of Ithaca, BlocPower has developed a program to deliver low-cost financing to the community's building owners, and will manage all aspects of the electrification program, including building retrofits, contractor relationships, project procurement, workforce development and training, and maximizing project incentives to lower project costs to customers.
BlocPower secured an initial $80 million green loan project finance facility with a multinational bank and a Fortune 50 tech company. Additional funding, $50 million, will be provided by Alturus, a private equity firm focused on energy as a service. The company is also in the application process for the U.S. Department of Energy's Loan Programs Office to secure $1 billion of debt from the federal government.
---
READ ALSO: What's Pushing the Pace of C-PACE
---
"Discussions are underway to secure more long-term, low-cost capital to meet the full financing needs of the city of Ithaca's buildings. These facilities will enable us to provide no-money-down, 15-year operating and capital leases for building owners of all types—including those in low- and medium-income communities," stated Kasunic.
Furthermore, BlocPower can be flexible and creative in the financing it can provide and has additional partnerships to facilitate financing for all property types and sizes.
Return on investment
The project is designed to generate short-term energy savings, explained Aguirre-Torres, which means it will reduce energy costs and the reduction will be immediately reflected in the consolidated utility bill. "The improvements would lead to an immediate increase in property value, with basic estimations between 10 percent to 20 percent," Aguirre-Torres said.
While for the no-money-down financing the payback is immediate, for projects where customers pay cash, payback will depend on what is installed, Kasunic mentioned, but they can see five- to seven-year payback periods on deep building retrofit packages.
Incumbrances
Due to the size and the composition of the object of the partnership, it will be challenging to quickly address the needs of the various building types in the city.
"Nearly every building is unique in some way, so the effective deployment of our software allows us to analyze millions of data points fast and efficiently, per building type, to find the best solutions for everyone," explained Kasunic.
Several local contractors already partnered with the city of Ithaca for the project, but more help is needed. "In New York City, we're in the midst of a significant green workforce development program, our Civilian Climate Corps, which we hope to replicate in some form in the city of Ithaca," Kasunic added.
---
READ ALSO: Looking Into the Future of Cities
---
A role model to follow
BlocPower's partnership with the city of Ithaca can easily be replicated, believe both parties. In fact, Kasunic revealed that BlocPower is in discussions at various stages with 10 other cities, utilities, public authorities and other such groups. "We aim to sign up 20 to 30 more cities by the end of 2022," he said.
Some building performance policies are tied to carbon dioxide or greenhouse gas emissions, such as Local Law 97 in New York City, so those also favor electrification, Kasunic added. But New York City is not alone in this fight to stop climate change—Boston recently passed BERDO 2.0, a building performance standard tied to greenhouse gas emissions that mandates all buildings to be zero carbon by 2050 and only offers an offset for electricity, not gas. Additionally, while not a building performance standard, Denver recently announced a renewable heating and cooling plan that catalyzes electrification, so there's all kinds of movement on this issue.