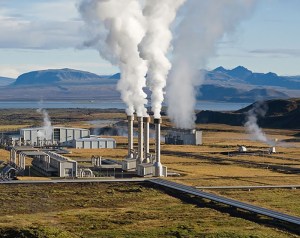 The answer, or at least one of the answers, to rapid climate change may be right beneath our feet in the form of geothermal energy. Scientists and a growing number of commercial real estate developers are tapping into the earth's natural heat for cooling and warming properties. But geothermal has its limits.
Welcome back to "Sustainability Street," CPE's podcast on the intersection of commercial estate and the world we live in. In this episode, Executive Editor Therese Fitzgerald and Senior Associate Editor Anca Gagiuc dig into the pros and cons of this underground renewable energy source and its prospects for helping commercial real estate owners, corporate users and cities reach their ambitious carbon reduction goals.
Here's a sample of the topics the segment covers:
Sustainability benefits of geothermal (4:39)
The economics (7:19)
Global standings (8:53)
Case study on geothermal (10:59)
Geothermal and the Paris agreement (14:39)
Tune in now for this indepth conversation, and don't forget to follow CPE's podcasts on Spotify and Apple Podcasts!