"Unprecedented" was and continues to be one of the most frequently used words to describe the current state of affairs in the world. The pandemic has become the number one threat to the health and well-being of each person, and its impact will be felt for years to come. COVID-19 has also played the role of an accelerator of the trends that were already underway in most cities and has turned upside-down the economic conditions in gateway cities like San Francisco, New York or Boston. What's more, the health crisis added an extra layer of concern over the issues pertaining to climate change, slowing down developments and overall efforts to combat the imminent climate crisis.
From such turbulent times, concepts and initiatives rise to the surface, proposing solutions and setting out plans for navigating out of the rising seas of threats. From Miami, local entrepreneur Tony Cho has set up a mission-driven organization and consortium dedicated to transforming communities worldwide through sustainable development. He named it Future of Cities.
Building on precedents
The vision for the platform stems out of his upbringing—growing up in an ashram, a place where Yoga, meditation and other spiritual practices are part of the daily routine—and his professional career, which was guided by placemaking and sustainability in projects like Wynwood and the Magic City Innovation District in Little Haiti.
The Wynwood Business Improvement District—an initiative established in 2013 to transform a run-down midcentury warehouse district through the expression of street art—stands as a successful project that tells the story of when the community and the public and private sectors accomplish great things if aligned around a set of common values and principles.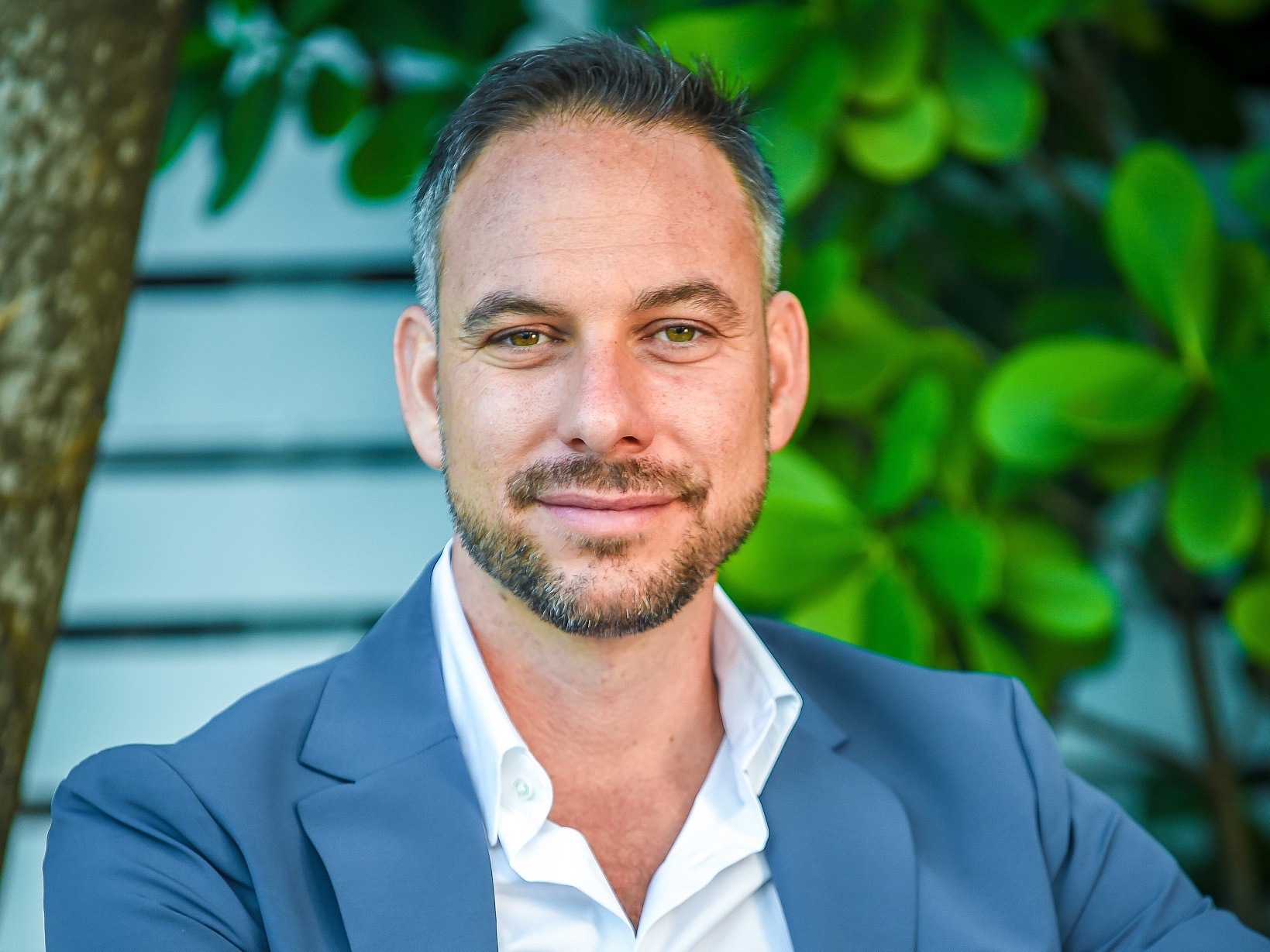 "With Wynwood and the neighborhood revitalization district, that was a result of the business improvement district's efforts to create a progressive zoning overlay in this vibrant arts and cultural district. I believe also that more can be done to include creatives and artists that helped to co-create this neighborhood and more can be done to mitigate the environmental impacts that developments will have on our city," Cho told Commercial Property Executive.
At the Magic City Innovation District – Little Haiti project, the pandemic's impacts were lighter than in other areas.
"Most of our tenants stayed in business and are now reopening. We have witnessed a flurry of leasing activity and interest in our event park, which we signed a deal with Space + Live Nation to provide content and events outside, in a more pandemic-resilient manner," Cho said.
Additionally, as part of a $40 million community benefits program agreed to by the Magic City Innovation District and the City of Miami, $3 million were set aside for the Little Haiti Trust, a fund that will finance affordable housing projects, job trainings and cultural preservation across the district, as well as a scholarship at Florida Memorial University, South Florida's only historically Black university.
---
READ ALSO: Lessons for Cities, Companies Worldwide From ULI
---
Co-creation and placemaking
Future of Cities started gaining form about two years ago as a start-up organization. Following the onset of the pandemic, the social climate and equity issues targeted by the platform became more prevalent and dire, and the launching process was accelerated. The platform will function as a globally distributed network of innovators and experts with a management team that has already collectively stewarded more than $2 billion in development projects across more than 20 cities around the world. Notable Future of Cities strategic partner organizations include the Chopra Foundation by Deepak Chopra and the Buckminster Fuller Institute.
"Future of Cities is looking to reach 1 billion people and create ESG standards at scale through our three-pronged platform, inclusive of demonstrative real estate projects, convening best practices and creating policy change through our think tank of global advisers and partners, and helping accelerate PropTech, CleanTech, HealthTech and Smart City Technology through our venture ecosystem," said Cho.
Future of Cities' "secret sauce" will be co-creating with local communities to find solutions and share these lessons globally. "What works in Miami, might not work in Atlanta, but what it can do is inform a starting point. We will not work in a silo," he added.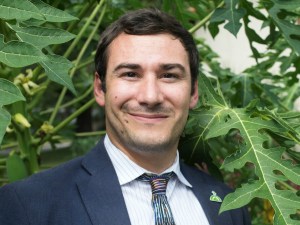 To make Future of Cities a tangible reality requires a massive orchestration effort, with support from a variety of organizations, governments, NGOs, foundations and subject matter experts on different components of the ESG spectrum. "Big goals require big action," stated Cho. "Co-creation aims to not only achieve buy-in and ownership but also bring the brightest minds to the table."
And co-creation is what was used to engage local leaders in his project. Miami Mayor Francis Suarez is one of the vocal supporters of the vision behind Future of Cities.
"Cross-sector collaboration like this is exactly what will drive Miami towards becoming one of the premier cities of the 21st century," Suarez said. "Both the City of Miami and the Future of Cities understand the importance of an all-encompassing approach to effective leadership in order to improve every Miamian's quality of life."
---
READ ALSO: Florida's Take on the Climate Crisis
---
One of the advisers at Future of Cities, City of Orlando Director of Sustainability & Resilience Chris Castro, pointed out that over the next three decades, the world is expected to experience significant urbanization, with cities anticipated to double by 2050.
"This growth will create new urban challenges in our ability to sustain our quality of life and the environment we depend on. So how might we rethink the way we grow to ensure responsible and regenerative development of existing and future cities, and ensure we realize the triple bottom line—thriving people, planet and prosperity?" Castro wondered.
Dr. Dominique Hes, another Future of Cities adviser, who is chair of the board of directors at Greenfleet and adjunct fellow at the Cities Research Institute of Griffith University in Melbourne, also believes in Future of Cities' potential to play a positive role in the earth's future.
She joined the consortium because she feels that the platform has the ability to show that creating projects that aim to give back socially, ecologically and economically to all stakeholders is possible. "At a high level, we can step up and contribute to a thriving, abundant future. This isn't an easy path, though. It will challenge all the ways of doing business that is 'normal'".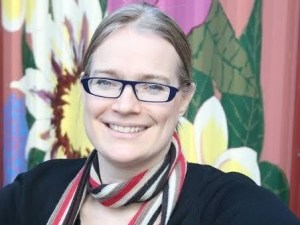 Dr. Hes and Bill Reed from Regenesis are the ones serving as advisors to the regenerative placemaking concept, a new design logic the team at Future of Cities has been interested in for more than a year. Alongside other thought leaders in regenerative development, they are making sure the Future of Cities organization is incorporating the best practices and latest thinking into its projects, investments and policy advocacy.
"We will champion this approach that protects existing neighborhoods by co-creating eco-friendly, inclusive and sustainable projects, emphasizing collaboration, innovation and financial vitality. Going into cities, we will work in Opportunity Zones and leverage other public-private partnerships to apply this approach which fosters a more participatory approach and aims to mitigate gentrification and displacement. Future of Cities will also embrace the use and development of sustainable building materials and biophilic design," assured Cho.
---
READ ALSO: Where Investment Strategy Meets ESG
---
ESG standards serve as an inspiration and hold developers and companies accountable for their actions. Yet one of the barriers of a wider adoption of ESG strategies is that it is not executed at scale, believes Cho.
"Right now, a building can be built and classified as LEED-certified, but that doesn't address other issues that impact communities. ESG also takes commitment," he said. Moreover, he mentioned Opportunity Zones as an example of a vehicle that conditions investors to only expect long-term returns because of the financing structure they require. "Those are the types of situations that naturally lend themselves to ESG strategies."
Future of Cities projects will go beyond that, according to Dr. Hes, reaching and overstretching these standards. "Because it is the right thing to do, because it enables the thriving of all and the creation of places that are resilient, connected and abundant, where everyone has a place, feels connected, belongs and is deeply attached. To be clear though, this isn't Utopia, it is creating the conditions for life to thrive. How people choose to take up this potential is part of their inner journey," Dr. Hes concluded.