By Alexandra Pacurar
In February, Blackstone and Equity Office revealed the modernization plans for Chicago's 110-story Sears Tower, now known as Willis Tower. The $500 million investment is well underway, with four new tenant spaces completed to date. David Moore, senior vice president & portfolio director at Equity Office, weighed in on the project's evolution and the company's focus on enriching and enhancing the day-to-day lives of its customers, employees and people that visit its buildings daily.
"We are seeing exciting trends across the country and across our nearly 50-million-square-foot portfolio, where the mindset is shifting from an ode to the company to an ode to the worker. The most exciting companies today see and feel this tide shift. We are constantly working to address those companies' needs," Moore told CPE. 
The next stage of the Willis Tower redevelopment will come to fruition in 2019. The concept for the skyscraper's new look was brought to life by Gensler, Gonzalez Architects (responsible for the design of the tenant-only office amenities) and Hetzel Design (overseeing the design concepts for the Skydeck enhancements). Design-build firm Turner Clayco is the contractor.
CPE: What is the status of the redevelopment project?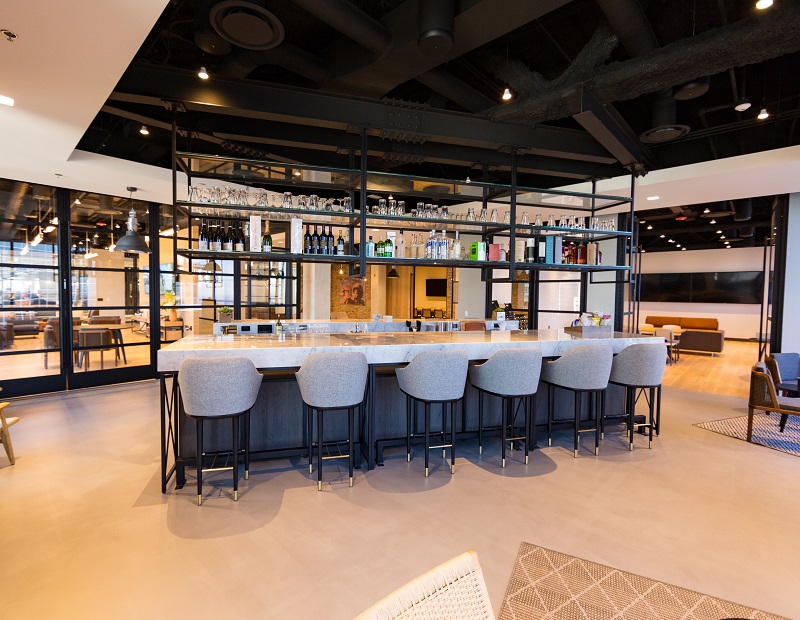 Moore: Willis Tower is one of those rare opportunities to leverage scale on a level like no other, and we are creating a building unlike any other. As part of the complete transformation, we will add 300,000 square feet of new experiential retail and dining, 150,000 square feet of tenant-exclusive amenity space, including a club-like, full-service fitness center, multiple tenant lounges, private event space and conference center facilities, and nearly an acre of outdoor public park area. There are several exclusive tenant spaces that have been completed to date. Amenities include:
Tone: a 30,000-square-foot, full-service, curated fitness experience on the 33rd floor, offering a full suite of exercise classes and services 
Tower House: a two-story lounge featuring a café and bar with a unique industrial Chicago aesthetic, creating a space where tenants can intermingle, work, take a break or grab a snack. The space offers uninterrupted views from one side of the building to the other, creating a sense of transparency for tenants to look through the windows and be engaged with the city and the outside. Designed by Gonzalez Architects, Tower House was designed at a scale that truly feels inviting for tenants and with a hospitality feel to make it more personal and intimate to the user—a home away from home.
The Steel Room: a private event space and bar, available by reservation
Tower House Conference Center: a conference center located on the 34th floor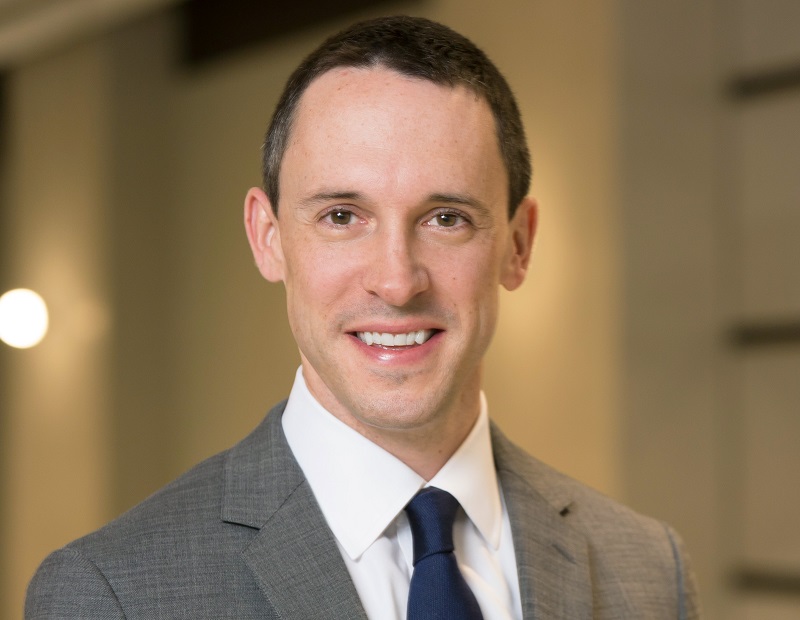 CPE: When will work on the new retail, dining and entertainment space begin and when is it scheduled for completion?
Moore: Work on the 300,000 square-foot amenity base has commenced and is scheduled for completion in late 2019.
CPE: Tell us more about the upgrade of the building's Skydeck. What improvements should we expect?
Moore: Planning and design of a completely new and enhanced Skydeck Chicago experience is underway and we will be releasing those details at a later date. Expect some very exciting changes that further elevate Skydeck Chicago as the best observation deck in the country.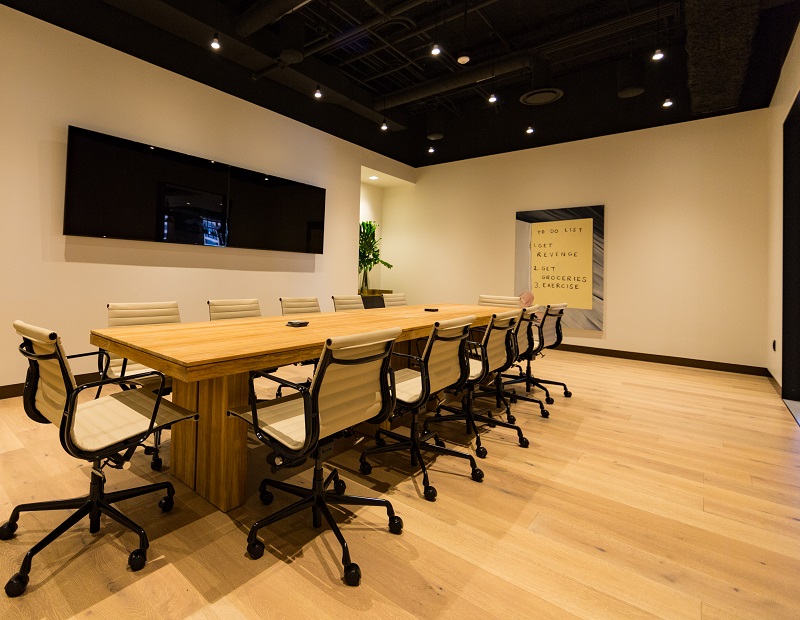 CPE: When the first details of the building's transformation were released, a digitally interactive family attraction was mentioned. Could you tell us more about this? 
Moore: We are excited to release more details as they are available.
CPE: What are the challenges of transforming such an iconic building?
Moore: When this building was originally delivered in the early 1970s, urban planning goals and principles were much different than they are today. The original design was less focused on the pedestrian experience and presented a heavier ground plane. Today's buildings—and the people that inhabit them—are drawn in by porosity and transparency at the base, activated streetscapes, the blending and successful integration of different uses, and a diversity of experiences which provide opportunities for creativity, community and collaboration. 
We are highly sensitive to the iconic stature and prominence of Willis Tower, as this is a building that every chicagoan, myself included, looks up to and identifies with. We are drawing on Bruce Graham's and Fazlur Khan's original vision, and we believe that the next life of Willis Tower requires a focus on today's customer and their needs. Our vision brings forward the changes that have occurred over the past 40 years in the city and its neighborhoods, and in the nature of the way we use workplace environments for work, life and play.
CPE: Will technology play a role in the upgrade of the Willis Tower?
Moore: Technology is a major focus—how we know our customer, how we service them, and how we improve and iterate every day to constantly improve. We are progressing forward on technology initiatives in every area of the project, including but not limited in ways to simplify and enhance the visitor experience, enhance the daily work life amenities for our tenants, and improve the overall operations and quality of the building systems.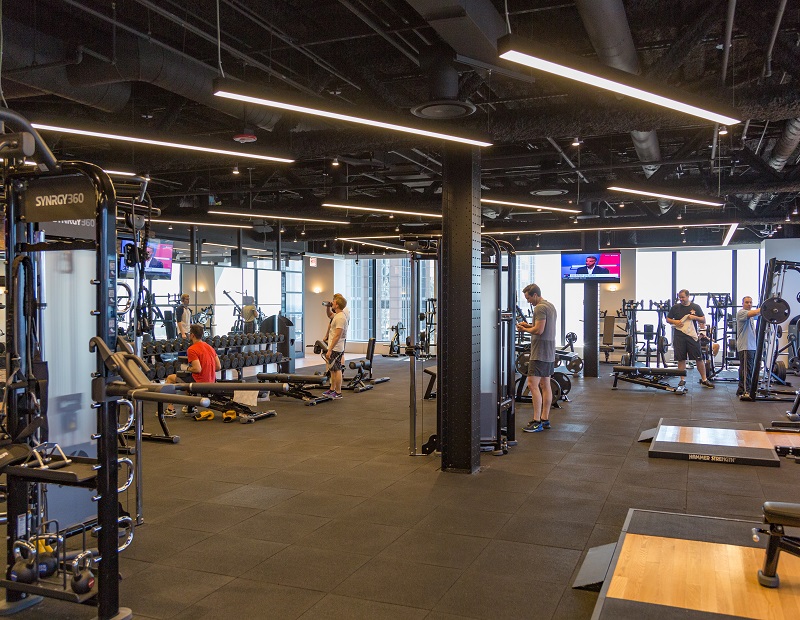 CPE: How do you think this transformation will impact Chicago's office market?
Moore: The realization of our vision will reinforce Willis Tower as a global destination and the preeminent workplace environment. With unprecedented office amenities, unique retail and thrilling entertainment experiences on a scale that cannot be replicated, Willis Tower will become the ultimate place to work, play and visit. Willis Tower will stand in a class of its own, setting a bold new standard for office environments and urban centers across the country and beyond.
And once the transformation is complete, this exciting enhancement of one of America's most iconic skyscrapers will re-energize Chicago's central business district, creating a lively neighborhood center where people will work, congregate, spend time and enjoy the best of the city. 
Images courtesy of Willis Tower