By Keith Loria, Contributing Editor
Chicago—Blackstone and Equity Office will transform Willis Tower in downtown Chicago thanks to a $500 million investment, reinforcing the iconic tower as a civic destination and a premier workplace in the area.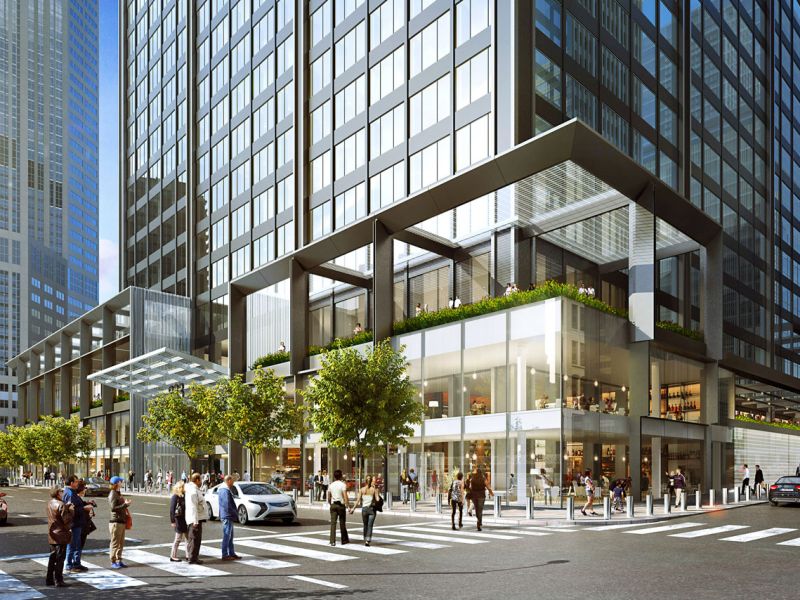 "Willis Tower will be transformed into an enviable workplace with unprecedented office amenities, and unique retail and entertainment experiences," Paul Kurzawa, Equity Office's managing director-development, who is overseeing the redevelopment, told Commercial Property Executive. "We are delivering over 150,000-square-feet of new office tenant amenities, bringing them closer to the office tenants and their guests."
As part of the transformation, approximately 460,000 square feet of existing space within the Tower will be reconfigured, including 150,000 square feet of space for exclusive tenant use, including a full-service fitness center, expansive tenant lounges, private event space and concierge services.
The plan also calls for more than 300,000 square feet of new retail, dining and entertainment space to be added to the base of the building, and a new 30,000-square-foot outdoor deck and garden space.
Designed in the 1960s, Willis Tower was built atop a base to separate the urban streetscape from the building, and to minimize the number of people walking along the sidewalk. The project will mark the first major renovation in the building's 43-year history, creating a modernized Willis Tower.
"The transformation at Willis Tower is focused on increasing the quality of life for the people of Chicago," Kurzawa said. "We're also putting together a collection of quick-serve dining and restaurants, fresh food markets, café's and cool bars that will provide office workers and visitors a selection of Chicago grown, national and international first-to-market offerings that will be only found at Willis Tower."
Part of the investment will focus on enhancing the Tower's 103rd floor Skydeck Chicago experience, which currently welcomes 1.7 million national and international visitors annually, to create a world class and one-of-a-kind family entertainment experience. That work is scheduled to begin this month, and will create an additional 2,500 jobs.
According to Kurzawa, once complete in the summer of 2019, the iconic skyscraper will re-energize Chicago's central business district, creating a lively neighborhood center where people will work, congregate, spend time and enjoy the best of the city.