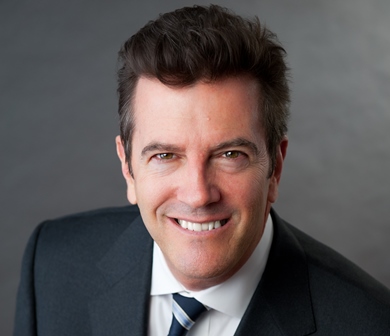 By Jay Maddox, Principal, Avison Young
While I previously discussed the use of preferred equity financing for commercial real estate projects, mezzanine debt financing is an alternative that is often used to fund the gap between a conventional senior mortgage loan and borrower equity. It is often used to borrow additional funds to "top up" the financing to the 80 to 85 percent loan-to-value range when loan sizing or other constraints prevent the first mortgage lender from advancing such funds.
How Mezzanine Financing Works
Mezzanine debt is a loan secured by a pledge of direct or indirect ownership interests (typically LLC interests) in the legal entity that owns the underlying real property. It is typically not secured by the real estate. The loan is subordinated to the first mortgage, but senior in payment priority to equity. In some cases, mezzanine debt may be structured as a junior mortgage, or a so-called A/B note, wherein the senior mortgage is bifurcated into a senior (A) and junior (B) piece for securitization purposes, but is secured by a single first mortgage on the property. Mezzanine loans are typically non-recourse, except for customary "non-recourse carve out" liability.
Currently, mezzanine financing is topping out at 80 to 85 percent loan-to-value, with debt service coverage ratios as low as 1.05X or breakeven. In some cases, interest reserves are included to carry the project through a period of construction or negative cash flow. The mezzanine lender can also be a "white knight" who can rescue an over leveraged project that needs to be recapitalized. Mezzanine debt is more expensive than first-mortgage debt, with minimum required yields of 8 to 10 percent in the current market, ranging up to the mid- or high teens.
Mezzanine Debt vs. Preferred Equity
Mezzanine financing is secured debt, whereas preferred equity is structured as a direct ownership interest in the property. Unlike preferred equity distributions, interest payments are tax deductible. It is less expensive than preferred equity because it is considered lower risk. Mezzanine debt is attractive for borrowers that need the extra funds but don't want a new partner and, except in the event of a default, the mezzanine loan does not dilute its equity ownership interest in the property. The documentation can be very complex and costly, and as a consequence, minimum dollar amounts for mezzanine loans are generally higher than preferred equity due to the substantial transaction costs.
Structural Considerations
Many senior lenders will not permit mezzanine debt because of the increased default risk, and if it is allowed, the loan cannot mature prior to the first mortgage. This presents a challenge for many mezzanine lenders that are IRR-driven and therefore insist on shorter-term loans. If mezzanine financing is allowed, the first mortgage lender will usually place limitations on the rights and obligations of the mezzanine lender via an inter-creditor or co-lender agreement. Mezzanine lenders also insist on such agreements so their rights and remedies are clearly spelled out, especially in the event of a default or foreclosure. Unfortunately, the property owner is not a party to this agreement and may not be aware of its contents. Such agreements are complex and costly to negotiate, adding an element of transaction closing risk that the borrower may not be able to control. The senior lender will also require the mezzanine lender to meet minimum liquidity and net worth thresholds to ensure that, in the event of a default, the mezzanine lender has the financial capacity to step into the borrower's shoes and operate the property. Finally, it is important for property owners to consult with tax counsel to ensure that the mezzanine debt is not characterized as equity for income tax purposes.
Completing the "Hat Trick"
Because of the need to address potential senior lender concerns, it's important to provide a clear picture of the mezzanine financing structure and identify the proposed mezzanine lender early in the transaction process. Fortunately, due to the popularity of this financing structure, many mezzanine lenders already have inter-creditor agreements with a number of senior lenders, which can take the pain and cost out of the transaction closing process.
Mezzanine financing is a cottage industry comprising many different investors, both large and small.  There are lenders who prefer shorter-term, transitional assets and more patient investors who can take a longer-term approach. Consequently, many commercial property owners are turning to sophisticated third-party intermediaries who have a deep knowledge of the market to both source and structure these potentially valuable financing instruments.
This is Part 2 of a two-part series featuring insights on how to "fill the gap" between a senior mortgage loan and borrower equity. Part 1, "Filling the Gap Through a Preferred Equity Strategy," appears in the Oct. 21 newsletter edition.