In my past several quarterly columns, I have argued that the tight link between the public health emergency and the economy constitutes a challenge to conventional forecasting models because there is a nonlinear character to this disruption that augurs a change of state in the post-COVID era. And, yes, I do retain confidence that there will be a post-COVID era ahead.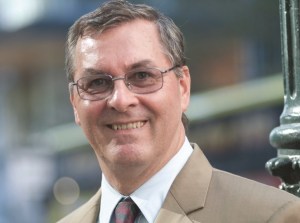 My June column noted that some Sun Belt metros had been outperforming the U.S. in employment recovery. Such metros included Nashville, Tenn., Austin and Phoenix. Larger coastal markets such as New York, Boston, Miami and Los Angeles had considerably more ground to make up. But my observation was that those latter cities might become over-performers as 2021 and 2022 rolled forward.
The most recently available (through June) data seem to indicate that process is moving forward in some, but not all, large metros. The 12-month percentage change in jobs may surprise those who bought into the narrative of urban flight and a grim CBD future. (I use percentage change rather than absolute change to level the comparison for metros of various sizes, but obviously high percent change in big cities also means very high numbers of actual jobs.) 
Of the 20 largest MSAs—the ones that account for fully one-half of GDP—New York has had year-over-year growth of 8.9 percent, as has Boston. Detroit is close behind with 8.6 percent, and Philadelphia has a not-too-shabby 7.8 percent improvement to record. 
These compare favorably with large Sun Belt metros such as Phoenix (6.6 percent), Denver (6.6 percent) and Atlanta (6.0 percent), as well as with such midsize metros as Raleigh (7.7 percent), Austin (7.3 percent), and Nashville (6.8 percent). Right now, the laggards include the Northern California markets of San Jose (3.6 percent) and San Francisco (4.7 percent), the tri-county South Florida metro from Miami to Palm Beach (4.5 percent), and Texas' largest metro, Houston, at 3.4 percent.
Let's be careful not to make the mistake of extrapolating the most recent annual changes indefinitely into the future. Adaptability and creativity are the keys to the outlook, and these are very difficult to quantify. But, as Peter Linneman impressively argued in his Economist's Column for CPE in May, it would be a mistake to expect America's large cities to face a future of decline.
Flight to quality
In the short run, real estate markets—especially office markets—can be expected to be adapting to what is, and will likely remain for a couple of years, a tenants' market. One feature of the dislocation has been a compression of the rental spread across the quality spectrum. This gives occupiers a range of choices and has, in the past, usually meant a flight to quality for businesses who can secure space in better buildings in taking advantage of a reduced cost differential.
This can be a lower base rent, but also a more generous concession package including capex allowances, more flexible renewal options and escalation protections (important as inflation becomes more concerning). Soft data such as monitors of brokers' space tours and adjustments in subleasing, reviewed on JLL's very helpful local office market commentaries, reinforce this perspective.
Over the longer haul, the most important metric to follow will be Gen Z demographics. The key is not merely the search for jobs, but the search for careers and for lifestyle choices. The complexity of America's top cities remains the most powerful magnet for talent, and mixed-use downtowns should have the greatest attraction for employers and workers alike.
Regardless of the ebb-and-flow in return-to-the-office patterns, that structural feature of live-work-play cities is, in my view, what will make the difference for real estate managers and investors in 2022 and thereafter. 
Is that a certain bet? If there is any lesson I've learned in my more than 40-year real estate career, it is that there are no certain bets. But if risk management is an assessment of probable outcomes, I'd place my confidence in America's 24-hour and 18-hour cities to attract Gen Z in the decade ahead, and therefore in those cities' ability to over-perform in real estate demand in the 2022-2030 period.