By Scott Baltic, Contributing Editor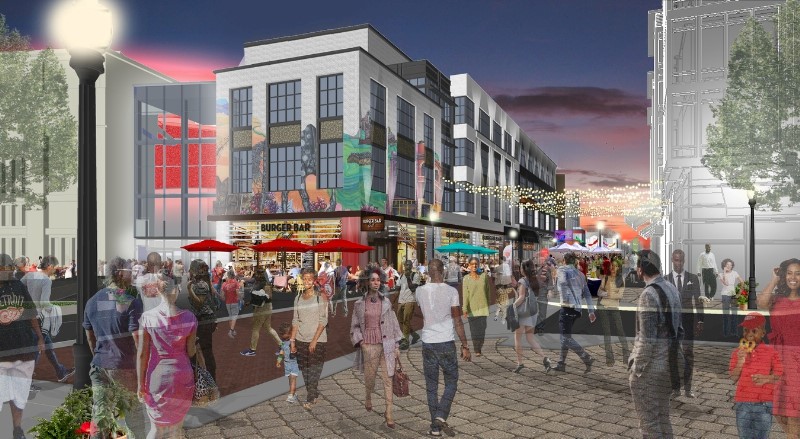 Two buildings totaling more than 200,000 square feet of restaurant, retail and office space have begun construction in The District Detroit, a central Detroit area adjacent to the new arena being built for the NHL Detroit Red Wings, according to a recent announcement from the developer, Olympia Development of Michigan LLC.
The buildings, on Woodward Avenue and Henry Street, are at the eastern and southern edges of the arena site and thus part of the Woodward Square neighborhood that connects Midtown to Downtown Detroit. The buildings will be four stories each and will offer more than 55,000 square feet of retail space and more than 160,000 square feet of office, some of which will be occupied by the Red Wings.
The developer declined CPE's request for further information, but it has released an updated master plan showing additional space planned for a hotel, residential units and two parking garages.
The privately financed buildings are part of a $650 million project announced in June 2013 that encompasses the Detroit Events Center, a new $450 million, 18,000-seat arena for the Red Wings (a result of more than 15 years of planning by Red Wings owner Ilitch Holdings Inc. to build a new arena to replace the 1979-vintage Joe Louis Arena) and an adjacent $200 million entertainment district with 50 blocks of residential, retail and office space. The arena is scheduled to open September 2017.
Olympia Development of Michigan has selected Plante Moran CRESA as real estate partner, CBRE as the project's retail leasing consultant, and Ventra LLC as the residential development consultant.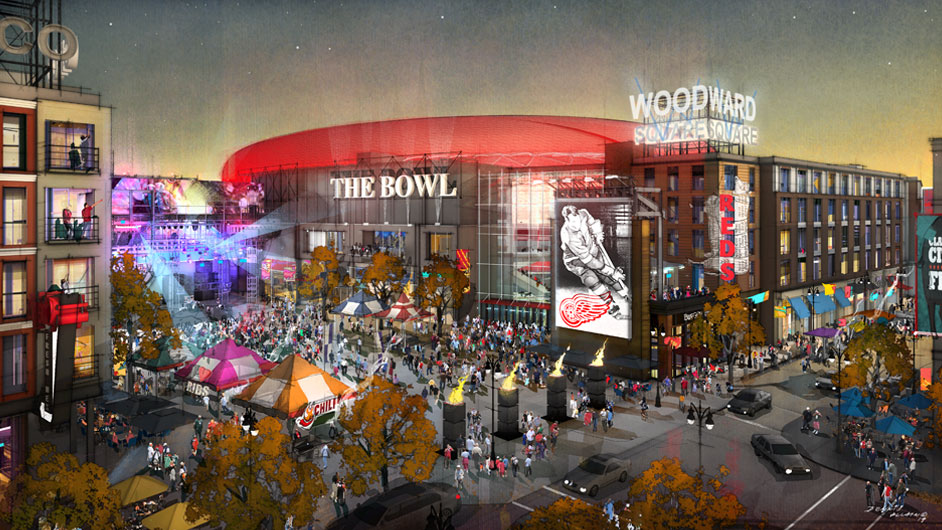 "Less than 20 months from now, new offices, retail and restaurants will flourish on long-underutilized sections of Woodward and Henry as these buildings open along with the new Detroit Events Center," said Steve Marquardt, vice president of Olympia Development of Michigan.
Total investment in The District Detroit and new Detroit arena reportedly is projected to be as much as $1.2 billion by 2020, with more than $900 million in private funds.
Olympia Development is owned by members of the Ilitch family, who also own the Detroit Red Wings, the NFL Detroit Tigers, Little Caesars Pizza and the MotorCity Casino Hotel.