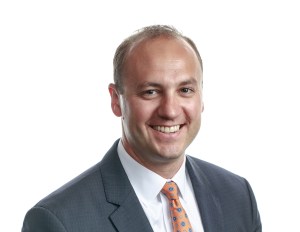 In New Jersey, the medical office building sector is booming, with health-care and life science companies leading the way in leasing volume. According to a recent JLL report, average asking direct rents equaled to $21.18 per square foot at the end of 2021 and these are expected to rise further into 2022.
This unprecedented demand for space, coupled with lack of large block medical space availabilities, has led health-care providers to redevelop outdated office buildings and vacant shopping mall department stores.
To find out more about these trends and how the New Jersey medical office building sector is faring, Commercial Property Executive interviewed Blake Goodman, managing director and an executive vice president in the brokerage services division of JLL's New Jersey office. He leads the Healthcare Practice group and supports the Agency Practice group. He also provides tenant and landlord representation services for corporate and institutional clients, with a core focus on the office market sector.
---
READ ALSO: Preventative Care: How Fit Are Your Health-Care Tenants?
---
What's driving increased demand for medical office building development in New Jersey?
Goodman: Rapid consolidation and competition within the health-care sector has led to increased demand for well-located, modern medical facilities. This was a trend we saw pre-pandemic, but as the crisis has receded, hospital systems have reimplemented growth strategies that were put on hold during the pandemic and are now doubling down on expansion.
The ban on elective procedures and general disruption caused financial difficulties for many medical providers and physicians. Many are now much more amenable to acquisition, and more are coming under the network of larger private medical systems. Hospitals see consolidation as a pathway to improving efficiencies, reducing costs and providing better care coordination. Add to this aging populations, demographic shifts, rising costs and increased competition, and hospitals are under immense pressure to grow.
What type of health-care assets are investors targeting and why?
Goodman: Access, visibility and parking are the keystones to every medical office investment we are currently seeing. Systems and larger specialty practices are not targeting office buildings or medical office buildings that aren't proximate to a hospital.
Built-to-suit, big box retail conversions and mall box sites are the hot assets in the market and what we are seeing in demand. Many health-care systems are looking to expand outside of traditional markets to compete with other health-care providers and grow their patient base, so they want maximum visibility and modern facilities to brand. There aren't a lot of these kind of assets in New Jersey, and traditional medical office space that comes in around 3,000-5,000 square feet is too small. The hospitals are buying practitioners in the various medical fields and putting them all together under one roof in a branded regional hub.
We are seeing some health-care developers reinventing old hospitals or medical office buildings if they are in the right location. However, we are seeing the larger medical demand lean towards retail space which, by design, is well-located, accessible and has parking. Users are looking for the right space within a strip mall, or they are redeveloping an old department store for a larger facility.
Right now, Hackensack Meridian is developing a new 80,000-square-foot facility at Bergen Town Center mall in Paramus; Atlantic Health converted the old Sears at Paramus Park mall. RWJ redeveloped an 80,000-square-foot mall site at the Monmouth Mall and so did Cooper Health at the Moorestown Mall for 165,000 square feet.
Lack of large block medical space is leading health-care providers to redevelop outdated office buildings as well as vacant shopping mall department stores. What kind of challenges do these redevelopments posit and how can these be tackled?
Goodman: There can be a number of challenges to redeveloping these types of properties, but if you have the right location, most buildings can be effectively repositioned. However, it is critical to have appropriate power, handicapped accessible elevators and building access, efficient floor plates and parking, which most retail and mall sites can offer or can be easily modified to conform to.
---
READ ALSO: Holistic Urban Design Solutions for Health-Care Campuses
---
We are seeing hospital systems willing to pay a higher rental rate and invest more in the space up front for existing structures that they can adapt—as long as they are in the right location —versus your traditional multi-tenant medical office building that is tucked off the highway. While the traditional spaces might require a lower rent and smaller upfront investment, if they are not visible and benefit from the same access that retail can afford, they just don't perform well.
There are certain challenges with department store buildings—traditionally windowless with massive footprints—and these need to be redeveloped to achieve the right environment.
Give us some details about the emerging submarkets in terms of health-care development and leasing activity.
Goodman: We are seeing this activity across New Jersey because it is a market most health systems want to be in. Transaction volume stood out in Bergen County, where Valley Health, Summit, Atlantic Health, Englewood Hospital and Hackensack Meridian are all gobbling up space.
We're also seeing some health systems pop up in the Princeton market and the Hudson waterfront. Places such as Jersey City and Hoboken are seeing a lot of activity because of their density and growing residential population. These areas also have a high concentration of high-income residents.
Can you tell us about some representative health-care projects highlighting the market's growth?
Goodman: JLL recently completed a 60,000-square-foot lease with Valley Health System at The S.Hekemian Group-owned North Market, a mixed-use development in Montvale, Bergen County. The developer is building a brand-new modern Class A medical office building for the hospital network as part of its 32-acre redevelopment of the site.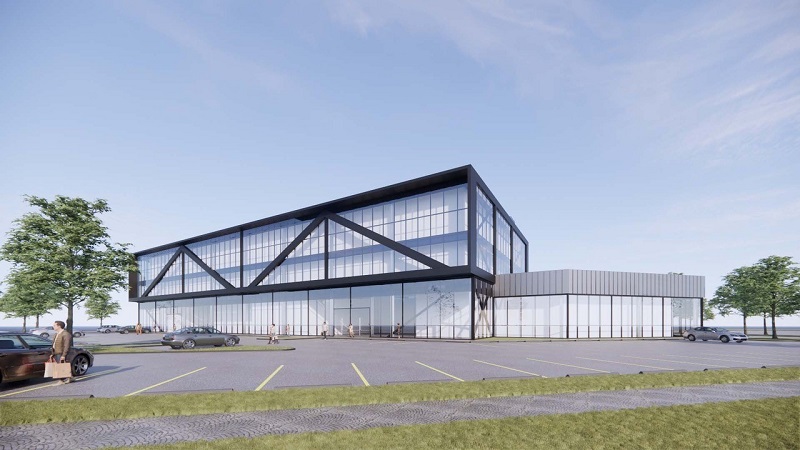 The facility previously served as the Mercedes-Benz USA headquarters, but SHG is developing a mixed-use community with office, retail and apartments. It meets Valley Health's desire for state-of-the-art space with premier access, visibility, and parking at the heart of a million-strong population where the median income is over $108,000 per year.
We have seen a change in demand from traditional medical office properties to more retail-oriented properties. How does this affect and change current market dynamics?
Goodman: In a trend similar to activity in the Class B office market, we are seeing certain poorly located medical office buildings coming to market for sale because they don't have the visibility, space or access that hospital networks are demanding. Hospitals are identifying ideal locations and then looking for the best space in that market. If there's an empty department store or mall space they can convert, they may consider this as it is less expensive than building ground up.
In the past five years, over 6.5 million square feet of older Class C vacant office buildings have been sold for residential, industrial and retail conversion. I think that is what we will continue to see for the medical office buildings that aren't well-positioned. That's not the result of lack of demand for medical space, it's due to the change in the type of space that is sought-after.
What are your short- and long-term predictions for the New Jersey medical office building sector going forward?
Goodman: In the short term, we expect continued growth and heavy competition among the major health systems with continued mergers and the acquisition of individual practices and small hospitals.
Long term, there will be increased competition from new players—those systems in New York, Connecticut, Pennsylvania—that may want to enter the New Jersey market. National systems are likely to get in on the act, too. While it's primarily known for insurance, United Healthcare created its Optum Care division to service care delivery, consumer engagement and health financial services, among other products, and they are rapidly growing out. United Healthcare and others like it will be part of an increasing number of national and regional players looking to enter the market to compete with the current stock of players.
The intense competition within the health-care sector has all of these groups—local, regional and national—looking to raise brand awareness and examine the patient experience through a hospitality lens. More than ever, the idea of the experience you have when you visit a hospital—whether to have a baby, surgery or preventative care—has become paramount to health-care providers.
Word-of-mouth promotion of their brand is very important in a sector where competition is so great. It's not like in the old days when you'd look at your insurance and see who was in your network. Today, people look and say, "Who's the best?" and they'll go there. That's why we are seeing such an increase not just in medical office investment, but in Class A medical facilities.