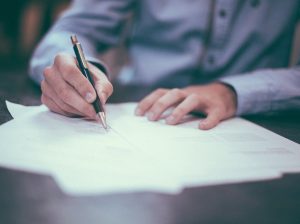 Rendina Healthcare Real Estate and Artemis Real Estate Partners have entered into a strategic joint venture that was seeded through the recapitalization of a six-property medical office building portfolio. Over the long term, the partners are planning to grow a $1 billion MOB portfolio.
Newmark's Healthcare Capital Markets Group represented Rendina on the portfolio recapitalization, advised both companies on establishing the joint venture and secured the acquisition and development financing.
---
READ ALSO:
---
Rendina is a leading national MOB development and acquisition platform, with integrated development, ownership, management and leasing capabilities. To date, the company has developed more than 8.5 million square feet.
Artemis is an institutional investment manager that focuses on equity and debt investments in health-care real estate across the U.S.
The joint venture's portfolio consists of six properties developed by Rendina and totaling nearly 230,000 square feet across four states, mostly in the Northeast. The joint venture also intends to invest in a 140,000-square-foot medical office development, to be followed by a development and acquisition pipeline.
Rendina Chairman & CEO Richard Rendina said in a prepared statement that this partnership will make Rendina even more competitive on development opportunities, while also providing a long-desired acquisition platform and portfolio growth. "Artemis checked all the boxes we were looking for in a programmatic equity partner," Rendina added.
The transaction was led by Newmark Executive Managing Director Ben Appel, Senior Managing Directors Jay Miele and Michael Greeley, Managing Director John Nero, and associates Ron Ott and Adam Goss.
Resilient assets
Notwithstanding the ongoing pandemic upheaval, the health-care sector is expected to return over the next five years to its longer-term pattern of outsized job growth, according to a medical office report from CBRE. Investor demand for MOB assets declined relatively little in 2020, compared to other asset types, and prices per square foot have shown substantial resilience.
"There will be more dispersion and decentralization of care," with more medical office space being sought in off-campus facilities, the report states. Meanwhile, telehealth is not expected to necessarily be a significant limiting factor on the MOB sector, CBRE noted.
In April, a joint venture of Artemis and Shopoff Realty Investments landed a $105 million construction loan for I-10 Logistics Center, a 1.8 million-square-foot speculative project in Cherry Valley, Calif. The lender was Bank OZK.