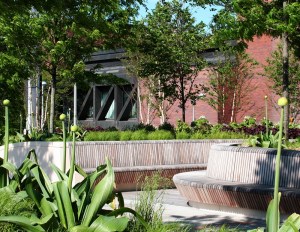 The pandemic has transformed health-care institutions into the most valuable service providers in any city, granting acute care and supporting public health. But how well does a hospital's physical campus actually sustain and strengthen community wellbeing? Could these facilities do more?
Anjulie Palta, associate at architecture firm Cooper Robertson in New York, has been actively involved in campus planning for urban medical institutions and health-care systems. Commercial Property Executive asked her to elaborate on how hospital systems can use planning and design to reduce carbon emissions, as well as improve public health.
---
READ ALSO: Trends to Watch in Post-Pandemic Health-Care Construction
---
Give us some details about the campus planning work you did for urban medical institutions and health-care systems.
Palta: At Cooper Robertson, much of our work in the health-care sector involves facilities and campus master planning to help medical and research institutions develop a roadmap for their future physical development in the near and long term. Especially in an urban setting where land assets are limited and extremely valuable, it is critical for institutional leaders to understand the impact of their current facilities on the surrounding context. It is important for these leaders to think holistically about long-term objectives, as the implications of any capital project are magnified in a tight-knit city environment.
This is the perspective our team has brought to several major health-care campus projects over multiple decades, including for Parkland Hospital in Dallas and for Duke University's Medical Center campus in North Carolina.
We're currently engaged in planning initiatives with several major health-care institutions around the country. More recently, Cooper Robertson worked with the Children's Hospital of Philadelphia to create a framework plan and public realm design for a new, 8.5-acre riverfront research campus across the Schuylkill River from the institution's main campus.
This project is a great example of what urban medical campus planning looks like: It identifies a phasing framework to develop up to 2 million square feet of clinical research facilities, set within a public realm that offers pedestrian connections to surrounding neighborhoods and supports long-term flood resiliency for the site and the broader community through green infrastructure. In other words, it is a plan that benefits not just the hospital, but also the city of Philadelphia.
What are the challenges urban health-care institutions face as they aim to promote public health and health equity?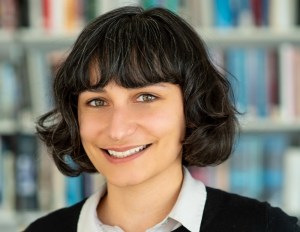 Palta: Some of the most fundamental challenges come from the simple reality of operating a large campus in a dense urban setting. Accessibility is a major issue. Many health-care institutions and their user base—which includes staff as well as patients—have to confront limitations of public transit systems that make it more difficult to reach the campus in the first place.
Think about trying to take a public bus to a hospital in New York City, where what should be a 10-minute trip could take 30 minutes or more because of traffic, even with bus lanes. Additionally, as a pedestrian, high volume of vehicular traffic and complicated wayfinding can make these environments difficult and sometimes unsafe to navigate. In terms of public health programs, where a major goal is to reach out to and simplify access for a broad swath of the community, these limitations can really discourage groups that are already underserved.
Another challenge comes from the resource intensity of any medical campus. The health-care industry is one of the largest contributors to carbon emissions and historically this has been a difficult issue to address. Hospitals require an incredibly large and complex array of mechanical equipment and in an urban setting, the most immediate impacts of those emissions will be felt in the surrounding community—which creates a significant public health and health equity problem.
Are there any urban design strategies that can help design teams and health-care leaders effectively address these challenges and achieve benefits for patients and the community at large?
Palta: Yes, these are exactly the kinds of challenges that urban design can help address. In fact, I've explored many of these topics in a new white paper that Cooper Robertson will publish this year. In terms of promoting physical access, for example, design teams and health-care leaders can prioritize the creation of safe pedestrian routes from medical facilities to public transit options.
As part of a master planning initiative, design teams can also help health-care leaders identify where to locate patient-oriented programming and facilities so that they are in close proximity—roughly 10 minutes walking distance—to transit.
It's worth noting also that health-care institutions and hospital systems are very important and influential in their communities and urban designers can help these institutions leverage that influence to advocate for critical infrastructure upgrades to transit networks and related systems that will benefit entire cities.
In which way can urban medical campuses contribute to more vibrant, equitable communities?
Palta: Urban medical institutions are critical assets that help thousands of people every day, but better design can help realize a campus's full potential for promoting equitable and vibrant cities. A lot of that potential has to do with the public realm and with the connections between the surrounding community and the campus itself.
Institutional leaders need to view their campus as truly part of the community, rather than an inward-facing set of buildings that happen to be in a particular neighborhood. This kind of deeper integration is important for strengthening relationships with the surrounding community and it can have real benefits in terms of boosting participation in public health programming and other services that may traditionally have been underutilized.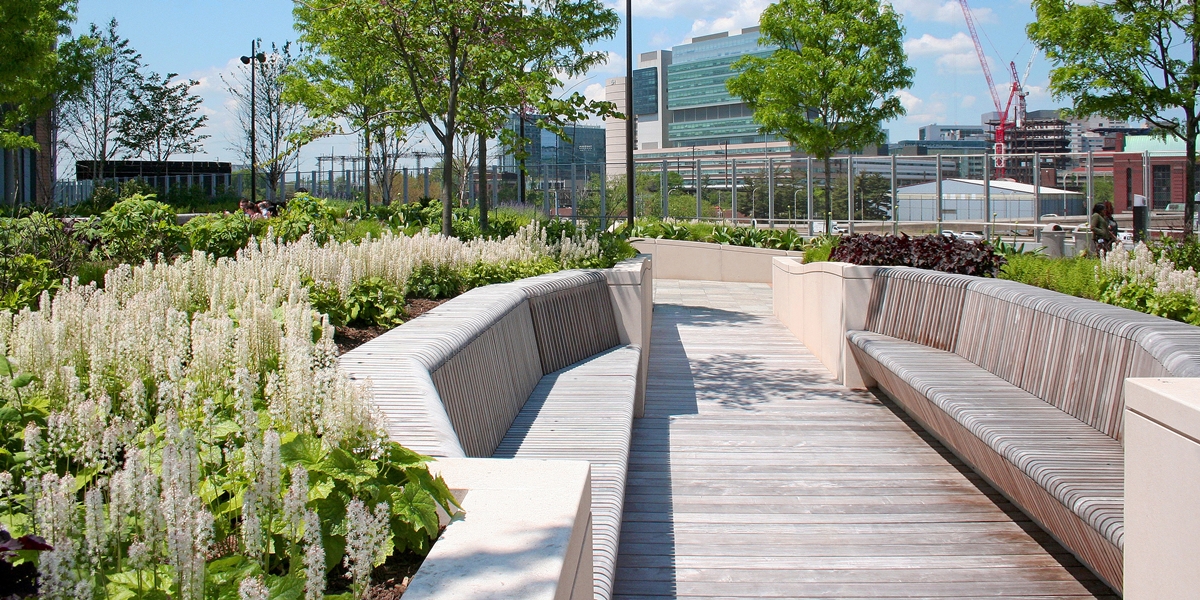 Urban designers can help institutional leaders activate a campus in this way and there are several effective strategies. For one, it's useful to improve access to campus open spaces so that they can become community assets. Especially in dense urban settings where residents don't have adequate access to parks and green space, this is a powerful way to leverage an institution's land resources in pursuit of equity.
We also encourage clients to integrate green space and mixed-use development into the medical campus, especially around its borders. Designing institutional facilities with space for essential retail operations or community-focused business or social services is an effective means of engaging the public in order to create an open, vibrant atmosphere at street-level on the campus edge.
Do you consult with the medical staff when designing an urban medical campus? How much do doctors influence the design of a project?
Palta: It's essential for design teams to listen to and learn from all the users of a medical campus, as well as those impacted by its presence—this includes community members, patients and the medical staff as well as support staff. Input and feedback from the medical professionals are essential to make sure that planning and design proposals address the core needs and goals of the institution.
This depends on context to a certain extent and some of the considerations for professionals working in a clinical research facility will be different from those of doctors working in an acute trauma setting in the emergency room of a public hospital. But in terms of the overall campus, basic principles of urban design will always apply: safe and easy access to the site, clear wayfinding within the campus, a strategic mix of functions, and a healthy and inviting public realm.
By what means can architects and planners implement design strategies that respect the need for patient-focused environments, while better integrating and engaging with the surrounding urban context?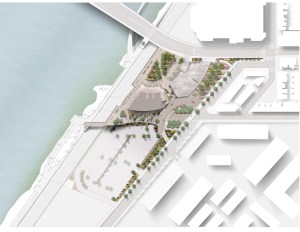 Palta: In the context of planning and designing a health-care campus, it's important to allow for a hierarchy of permeability. Some functions and services, including retail or community-focused programming spaces, can be designed in a way that makes them easily accessible from within the campus and from the surrounding community. These more public facilities are instrumental in knitting the campus and its neighborhood together.
On the other end of the spectrum, inpatient and other specialized clinical settings can be designed so that users are able to have more privacy. This may have to do with where entrances for different functions are located within the same mixed-use building, for example. That said, while it's vital to have environments that are truly patient-focused, the goals of patient care and community service aren't always in opposition. Research shows the physical and mental health benefits that hospital patients experience from access to natural light and air, as well as from social interaction.
Balancing these varied demands can be complicated, but close collaboration between designers, institutional leaders and a wide range of user groups will help create the most effective solutions.
How does the future of large-scale urban medical campuses look like?
Palta: From our perspective as architects, urban designers and advisors, the future of large-scale urban medical campus looks much like what I've described above: more holistically woven into the surrounding community, with a greater emphasis on clean energy, green open space, mixed-use development and integration with transit networks.
These campuses can really become community hubs that offer a broad range of services and resources to a wide swath of the population. The built environment plays such a foundational role in public health and we believe the possibilities for the future of medical campuses are very exciting.