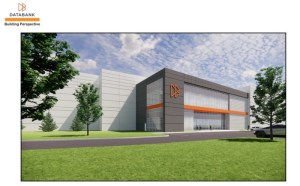 DataBank has announced it will build its third Northern Virginia data center, IAD3, set to more than double the company's colocation footprint in Loudoun County. Earlier this week, the provider stated it will start construction work in December and expects to bring the facility online in 2023's first quarter.
IAD3 will offer an initial 4 megawatts of power, with the potential to scale up capacity to 40 megawatts. DataBank will implement a modular design and technologies aimed at energy efficiency for the 200,000-square-foot data center.
The building will be constructed on land owned by DataBank, adjacent to its existing Ashburn, Va., data center at 21635 Red Rum Drive. DataBank also operates a facility in McLean, at 1764A Old Meadow Lane. In total, the two currently offer 22.5 MW of power across 110,000 square feet. DataBank acquired these two assets in a 44-property portfolio transaction with Zayo, which closed in December last year.
Growth in key markets
DataBank's current announcement comes on the heels of expansions in several other markets. In September, the company broke ground on its sixth data center in Salt Lake City, growing that campus to 66 MW. The colocation provider also announced plans to expand in Minneapolis, Kansas City, New York, Denver and Dallas-Fort Worth.
DataBank is backed by DigitalBridge—the infrastructure investment company announced in 2016 the formation of its data center platform by acquiring DataBank from Avista Capital Partners. DigitalBridge also has a stake in Vantage, and recently expanded that investment platform with a $539 million acquisition in Silicon Valley.
Wholesale colocation markets across the U.S. recorded 3.4 percent net absorption in the first half of the year, according to a CBRE report. Of the 142.7 MW total, almost half was in Northern Virginia—70.6 MW. Total inventory in the market grew by 228.1 MW, the same report shows, with vacancy among the lowest, at 8.9 percent.