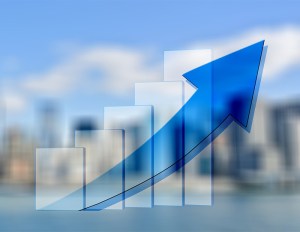 CRG has launched U.S. Logistics Fund II, which aims to develop $1.5 billion of e-commerce and distribution facilities across key U.S. logistics markets over the next three years. The company, which is the real estate investment and development arm of Chicago-based Clayco, unveiled its plans Friday.
---
READ ALSO: GCP Closes $2.3B Industrial Property Fund
---
The new fund is open to—along with institutional investors — high-net-worth individuals, family offices, wealth management advisers and other accredited investors, "offering them the rare opportunity to invest in logistics properties during the strongest industrial real estate market in history," according to CRG.
Further, CRG is setting a goal of 10 percent investment from diverse investors, including such traditionally underrepresented groups as women and persons of color.
"We are bullish on the growth of e-commerce logistics and excited to expand access to these types of investments through USLF II," CRG President Shawn Clark said in a prepared statement. "We believe this fund is first of its kind."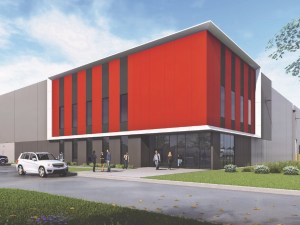 CRG's first industrial development in the Chicago area and the first investment that is part of USLF II will be The Cubes at Country Club Hills, a 1 million-square-foot speculative industrial facility in Country Club Hills, Ill.
The predecessor of USLF II was U.S. Logistics Fund I, which was launched in 2018. Through the earlier fund, CRG developed $421 million of logistics facilities, the last of which reportedly is pending sale. Those projects included six assets under CRG's industrial brand, The Cubes, in Atlanta; Pennsylvania's Lehigh Valley; Portland, Ore.; and Seattle.
Changing history
Given that degree of success and an ample pipeline of development opportunities, said Ben Harris, CRG's senior vice president of investor relations, "Now is the time to include qualified individual investors who deserve the same access to investments which have typically been reserved for large institutions."
Harris added that while many accredited investors want to tap into the industrial market, historically there has been limited access for quality investment opportunities, particularly for underrepresented investors. He cited a 2020 survey by a Motley Fool affiliate, which found, for example, that nearly 40 percent of non-White respondents said that real estate investing is lacking or severely lacking in diversity.
Last November, KKR bought a 1 million-square-foot warehouse in The Cubes at Bridgeport, in Newnan, Ga.
In January, CRG teamed up with local company Bird Dog Industrial to begin development of The Cubes at Glendale, in suburban Phoenix. The initial phase will be a 1.2 million-square-foot spec warehouse, and ultimately the 355-acre project is expected to total 5.5 million square feet.