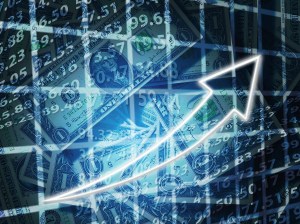 GLP Capital Partners, of Los Angeles, has reached the final close of its North American logistics real estate fund, GLP Capital Partners IV, the company announced Wednesday. At more than $2.3 billion in aggregate capital commitments, the fund well exceeded its $2 billion target.
---
READ ALSO: Slate Asset Management Closes Latest Fund at Almost $600M
---
In addition, it's reportedly the largest discretionary closed-end fund focused on North American logistics real estate ever raised and one of the largest-ever first-time discretionary real estate funds.
The fund is capitalized by a diverse group of prominent domestic and international institutional investors, including public and corporate pension entities, sovereign wealth funds, insurance companies, asset management firms, endowments and family offices.
The fund is intended to invest in institutional-quality logistics assets across the value creation spectrum that are strategically located in infill and key distribution markets. As of its final closing, the fund was more than 50 percent committed to investments. Its portfolio comprises more than 25 million square feet in markets such as Southern California, eastern Pennsylvania, Seattle, Portland and South Florida.
"We began raising this fund just as the global pandemic changed so much about our economy and daily lives," Alan Yang, GCP founder, CEO & senior managing director, said in a prepared statement. "The fundraise is a testament to the demand for logistics real estate driven by accelerating e-commerce."
PJT Park Hill was the exclusive placement agent for the fund, and Kirkland & Ellis LLP was legal advisor to GCP.
A GCP spokesperson did not reply to Commercial Property Executive's request for additional information.
A history of superlatives
GCP was established in 2019 by the team responsible for what reportedly was the largest-ever private real estate transaction, the $18.7 billion purchase by Blackstone of Singapore-based GLP's portfolio of three industrial real estate funds totaling about 179 million square feet.
Following that sale, the team of Yang; Adam Berns, chief investment officer & senior managing director; Steven Crowe and Daniel Ward, senior managing directors; and Pete Kane, CFO & managing director, launched GCP as an independent investment manager alongside Modlo, its wholly owned logistics real estate company.