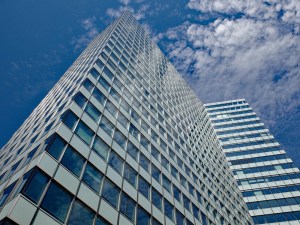 Slate Asset Management has reached the final close of its Slate Real Estate Capital I, at nearly $600 million, the company announced Monday.
Also on Monday, the fund completed the first closing with respect to the $2.3 billion acquisition, announced in March, of the CRE business of Annaly Capital Management Inc. The portion of the portfolio being acquired by Slate Grocery REIT remains pending and is expected to close in the third quarter.
The fund is the first debt-focused investment vehicle for Slate, a global alternative investment platform focused on real estate.
---
READ ALSO: A Midmarket Lender's Take on Capital Trends
---
It reportedly was oversubscribed with third-party capital commitments from a global group of new and previous institutional investors, including a preferred equity investment from Goldman Sachs Asset Management's Vintage and Vintage Real Estate Partners Funds. That investment builds on Slate's existing partnership with Goldman Sachs Asset Management.
According to a prepared statement by Blair Welch, co-founding partner of Slate, the initial close of this transaction will enable the company's platform and team to capitalize on compelling and creative investment opportunities across the entire capital stack.
Slate and the Vintage Funds "were able to structure a multi-faceted investment and acquire a high-quality portfolio of real estate credit positions that combines downside protection and attractive return potential," added Sean Brenan, managing director at Goldman Sachs Asset Management.
The acquisition will expand Slate's investment capabilities, enabling the firm to execute bridge and transitional lending, acquire existing loans, invest in debt securities and provide flexible liquidity solutions to strong sponsors and assets.
BMO Capital Markets served as financial advisor, and Goodwin Procter LLP and McCarthy Tétrault LLP as legal advisors to Slate.
A variety of moving parts
A number of Annaly personnel, including Timothy Gallagher, head of commercial real estate, and Michael Quinn, head of commercial investments, have joined Slate. They and various new hires will work from Slate's offices in Chicago, New York, Dallas and Los Angeles.
The initial announcement, in March, about Slate's purchase of the Annaly CRE business gave a picture of the assets involved, including the $390 million portfolio of grocery-anchored properties to be acquired by Slate Grocery REIT, which comprises 25 properties and 3.1 million square feet.
Beyond that, Annaly's CRE assets also include a wide range of office properties, from towers to office parks, as well as a sizable percentage of multifamily assets.