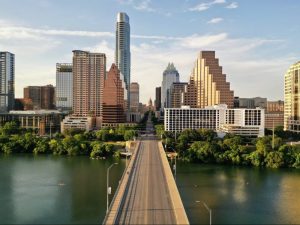 The surge in virus cases in Texas has led many office tenants in Austin to delay their plans for returning to the office. According to local brokerages, about half of tenants have returned to their offices in the Texas capital.
Since July, cases in the city have skyrocketed, leading to ICUs filled to capacity and the return of masking and certain lockdown measures.
However, the surge is beginning to hit its peak, according to data from the Texas Department of State Health Services. According to the agency, new cases, hospitalizations, and deaths have all begun to decline over the last few weeks.
CBRE's Katie Ekstrom said the recent uptick in virus cases has delayed some reopenings of offices, especially larger tech companies. Postponed return timelines are even being pushed into 2022 for some tenants.
Those with some of the biggest footprints, including Google, Facebook and Indeed, are holding off on their return, while companies with smaller spaces—typically 20,000 square feet and under—are back in the office for the most part, said JLL's Brad Carbo, a managing director in the firm's Austin office.
---
READ ALSO: Pennybacker Kicks Off Austin Office Project
---
"Larger enterprise tenants are kind of lagging back," said Carbo. "Smaller startup tech firms have all been back. A lot are still consciously wearing masks. We are seeing a big push to be conservative in that regard, regardless of vaccination status."
Hybrid work schedules, which have become a new normal and, for many companies, a permanent plan, are popular among Austin tenants. Carbo estimated that more than 60 percent of office tenants are implementing flexible, hybrid plans.
"I think it's going to be a challenge to take it away," he said, especially in the current market, where 40 percent of the labor force is open to new opportunities, according to LinkedIn.
Still, many companies are reporting that their employees are eager to get back to the office.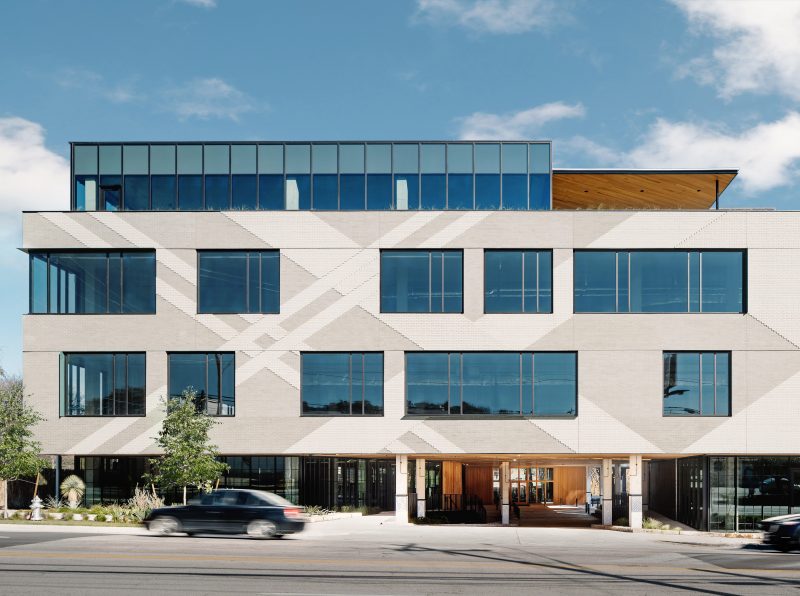 "For the most part, the sentiment is people are ready to get back to work," said Ekstrom, a senior vice president in CBRE's Austin office. "They want to be in offices. I don't think we'll ever go back to the standard 'this time to this time,' there will be more flexibility around it, which I think is a good thing."
Ekstrom, who is part of a team leasing up Bouldin Creek, a new Class A office development in the Zilker neighborhood, has even found that many tenants are willing to pay more to lease space in a building with COVID-friendly features like outdoor green spaces.
"Employers are looking for a location where employees will be excited to come back," she said.
Strong fundamentals
The most recent market data shows that Austin's office market is performing well. As of July, the city's vacancy rate shrunk to 16.1 percent, the third consecutive month the figure dropped, according to CommercialEdge data. On the sales side, Austin recorded a big jump in transactions, with investment sales totaling $969 million in the first half of the year—more than twice the amount over the same time period last year, when office transactions totaled $409 million.
However, the data was released before and around the same time COVID-19 cases began surging, so the full picture of the impact remains to be seen. But as many tenants are relocating and the sublease market is starting to get absorbed, the pipeline of new development will be in high demand.
"We're going to see a lot of that new product start to get absorbed," he said, pointing to the second quarter of 2022 as the point when many leasing decisions will be made.