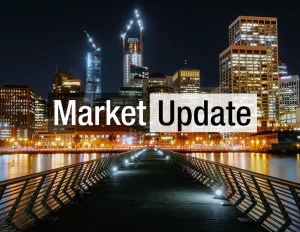 In July nearly 627,500 square feet of office space changed hands in Austin, according to CommercialEdge data. Although still robust, traded square footage was down, compared to June's findings.
Year-to-date through July, the metro has seen an estimated $994 million in office transactions, at an average price of $497 per square foot, easily surpassing the national average of $288 per square foot. Apart from gateway markets, Austin and San Diego were the only two cities to command more than $400 per square foot.
By comparison, in the first seven months of 2020, Austin office sales amounted to only $171 million, pointing towards a definite positive momentum. Prices are also up compared to last year's average of $356 per square foot recorded in the same period, representing a nearly 40 percent climb year-over-year.
The largest Class A asset to have traded in July was a 204,000-square-foot building within the Parmer Innovation Center. Transwestern acquired the property dubbed Parmer 3.3 from PRP Real Estate Investment Management in a portfolio transaction that included 131,425 square feet of industrial space at Parmer 7.3. According to CommercialEdge, the total sale price amounted to $184 million.
One of the notable transactions that month was DivcoWest's acquisition of Bouldin Creek, a 170,000-square-foot Class A property in South Austin. Developed by Seattle-based Unico Properties along with Manifold Real Estate and OakPoint Real Estate, the five-story asset came online earlier this year. The project marked Unico's first ground-up development in Austin.
CommercialEdge covers 8M+ property records in the United States. View the latest CommercialEdge national monthly office report here.