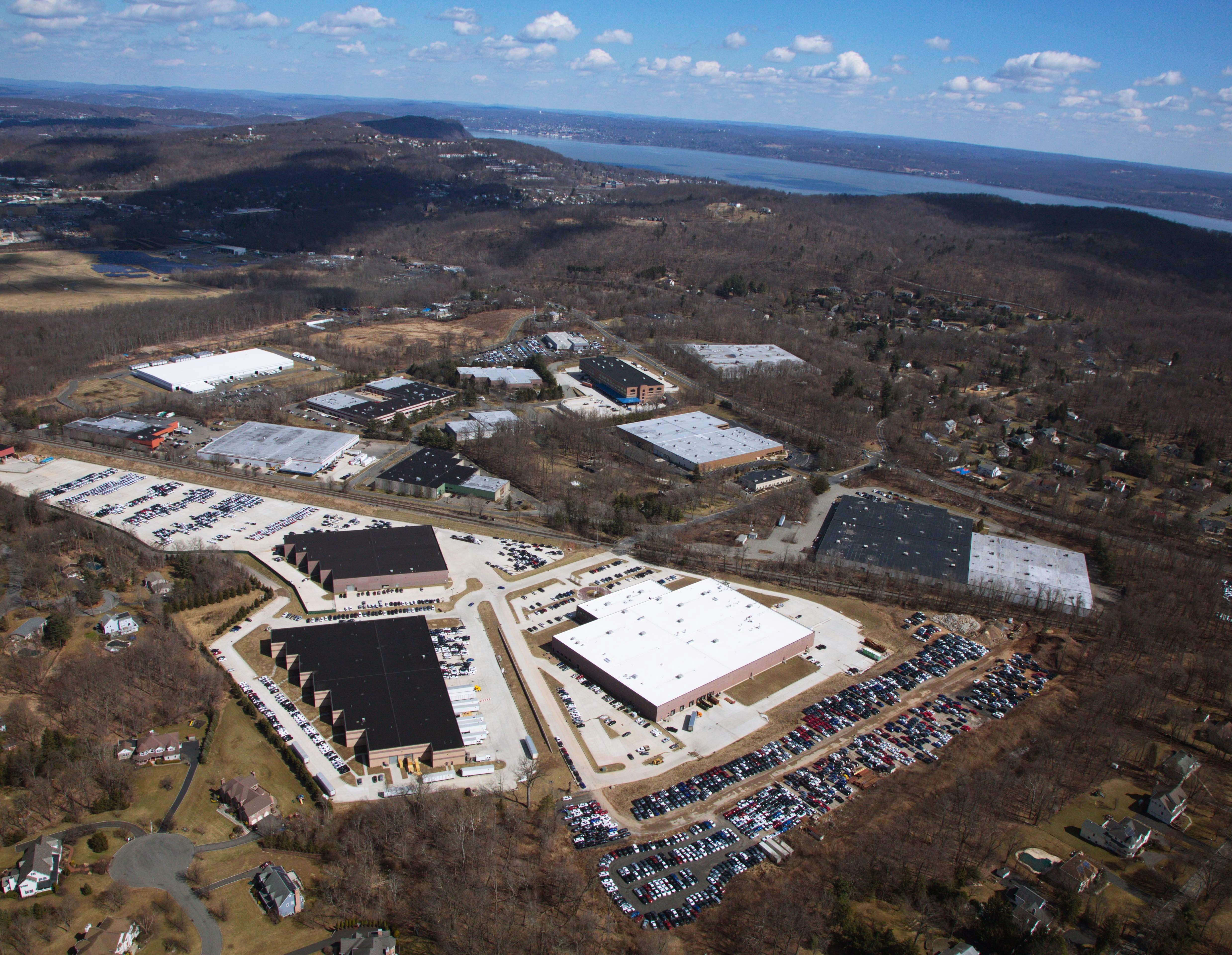 Bank of America has provided $94 million to Angelo Gordon and Onyx Equities for the purchase of Bradley Corporate Park, a 17-building, 180-acre flex/industrial park in metro New York. Cushman & Wakefield advised the buyers in procuring the acquisition financing.
---
READ ALSO: Industrial Vacancy to Stay Near Historic Lows
---
The 1.2 million-square-foot property, Bradley Corporate Park, is located at 500 Bradley Hill Road in Blauvelt, Rockland County. It's on the west side of the Hudson, roughly 2 miles west of the Tappan Zee Bridge and some 45 minutes from Midtown Manhattan.
The actual sale, which closed in May, reportedly was the largest commercial acquisition in Rockland County since 2016. News reports at the time cited a figure of $116.8 million for the sale. Joseph Tzfanya, one of the CBRE brokers who represented the buyers, stated that the park was about 90 percent occupied at the time of sale.
The Cushman & Wakefield Equity, Debt & Structured Finance team that represented Angelo Gordon and Onyx Equities in the loan procurement was led by John Alascio, Gideon Gil and Steve Kohn, alongside Sridhar Vankayala, Zachary Kraft and Emily Johansen. According to Alascio, the buyers plan to cure deferred maintenance and upgrade the property.
High demand and a streak
Industrial space in nearby Westchester County averages about 6.9 percent availability, according to a second-quarter report from Lincoln Property Co. The average asking rent is $18.03 per square foot, with a range of $15.42 in the northwest submarket to $24.47 in the West I-287 submarket.
This acquisition continues a streak of sorts in which Angelo Gordon has made multi-property acquisitions in diverse markets. In March, the company partnered with Lincoln Property Co. in the purchase of six Class B office properties in Orange County, Calif. And last December, High Street Realty Co. was Angelo Gordon's joint venture partner in the purchase of a fully leased four-building industrial portfolio in suburban Chicago.