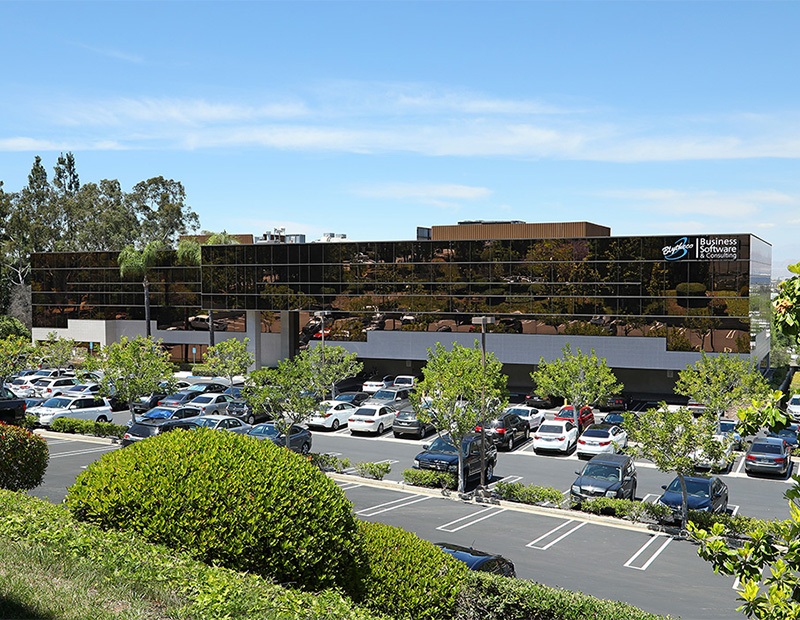 LPC West, the West Coast arm of Lincoln Property Co., and Angelo Gordon have teamed up once again to acquire a six-property portfolio of Class B, mid-rise office buildings in North and South Orange County, from the Colton Co. for $74.3 million, according to Yardi Matrix.
The sale was funded by a $65.7 million loan originated by Canadian Imperial Bank of Commerce, Yardi Matrix reported. Bob Smith with CBRE represented the seller in the transaction.
The portfolio, built in the mid- to late 1980s, has nearly 400,000 square feet and is more than 85 percent leased to a diverse tenant base including medical, law, media and finance industries. LPC West plans to renovate the portfolio, including upgrades to common areas, lobbies, exterior areas and base building systems.
The North Orange County properties are: Stadium Towers, 2300 E. Katella, Anaheim, Calif., offering 68,534 square feet; Crestview Corporate Center, 3111 N. Tustin, Orange, Calif., offering 60,000 square feet; and City Centre II, 765 The City Drive, Orange, with 98,471 square feet. The South Orange County properties are: Plaza Point, 23041 Avenida de la Carlota, Laguna Hills, Calif., offering 60,330 square feet; Colton Hillside Plaza, 23161 Mill Creek Drive, Laguna Hills, offering 47,570 square feet; and Lake Forest Executive Center, 23101 Lake Center Drive, Lake Forest, Calif., totaling 50,000 square feet.
"The properties span dynamic markets in both North and South Orange County and represent an in-demand class of office space," Parke Miller, executive vice president of LPC West for the Orange County region, said in a prepared statement. "We are looking forward to leasing vacant space in the buildings and making improvements that will keep this group of strategically located office buildings desirable for years to come."
Focus on Orange County
"The Class B office market continues to shrink in Orange County as landlords either invest significant capital and reposition to Class A creative space, or tear down and convert to residential," Anthony Zegers, LPC West vice president, said in a prepared statement. "That dynamic, along with high demand for Class B office space, has created a niche that we find very attractive.
It is the second Orange County acquisition LPC West and Angelo Gordon have made together in less than a year. In September, the joint venture purchased a 540,000-square-foot portfolio with four office properties in Newport Beach, Calif., and Irvine, Calif., for $160 million from Equity Office Management LLC, according to the Orange County Business Journal. The acquisition of the properties, which totaled eight buildings in the John Wayne Airport submarket, was funded by a $128 million senior loan from PCCP.
In August, Lincoln Property Co. and an undisclosed joint venture partner acquired 1500 Quail, a seven-building, 95,435-square-foot portfolio, in Newport Beach, for $32.1 million from New York Life.
The firm is also nearing completion of FLIGHT at Tustin Legacy, a 36-acre creative office campus encompassing nearly 1 million square feet within the master-planned community of Tustin Legacy.
Orange County, which has access to several major freeways, including the 5 and 405, along with the John Wayne Airport, has become a major business hub in Southern California. The region, which has a low unemployment rate of 2.8 percent, has a need for a diverse stock of office space. The vacancy rate for Orange County office buildings was 11.8 percent at the end of the third quarter of 2018, up slightly from 11.3 percent in the second quarter, as newly completed space came onto the market, according to Voit Real Estate Services.
"Expect vacancy to trend downward in 2019, based on steady job growth and consumer confidence, coupled with many tenants currently in the market shopping for space," the Voit report stated.
Images courtesy of Lincoln Property Co.