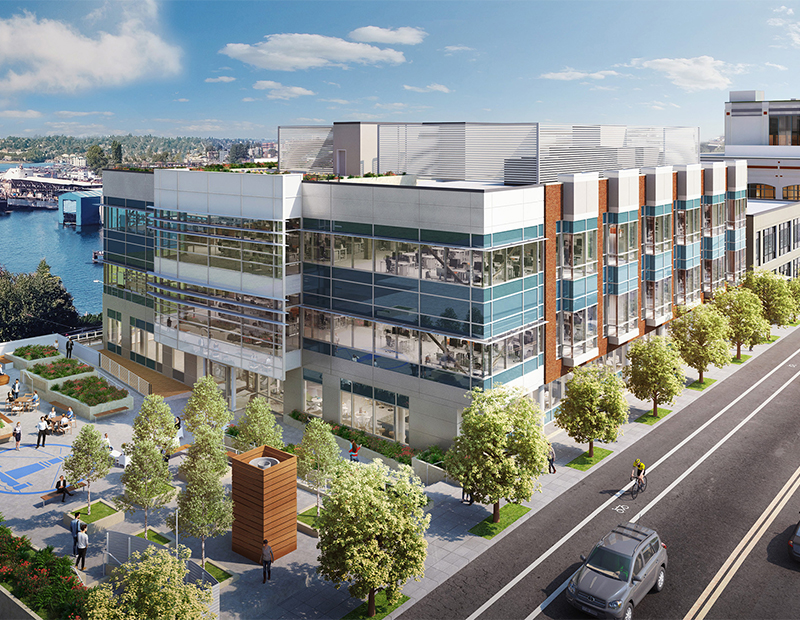 Adaptive Biotechnologies Corp. will triple the size of its footprint in Seattle, where it has signed a 12-year, full-building lease at 1165 Eastlake Ave. E. Alexandria Real Estate Equities Inc. is developing the project in the Lake Union life science cluster. The 100,000-square-foot building, with office and laboratory space, will be Adaptive's headquarters, allowing the biotech firm to expand near its existing facility at 1551 Eastlake Ave. E., also owned and operated by Alexandria.
---
READ ALSO: Meeting and Beating Green Goals
---
The ground-up development at 1165 Eastlake, part of Alexandria's Eastlake Life Science Campus in Seattle, is expected to deliver in 2020. Adaptive, a biotech company that reads and translates the genetic code of the adaptive immune system to develop personalized diagnostics and therapeutics, is expected to move into the new space in 2021. In addition to laboratories and creative office space, the waterfront building will have direct access to water sports, an open-air plaza and rooftop deck with views of the Space Needle, Lake Union and the Seattle skyline. Other amenities include secured bike lockers, shower rooms, a fitness center and shuttle service.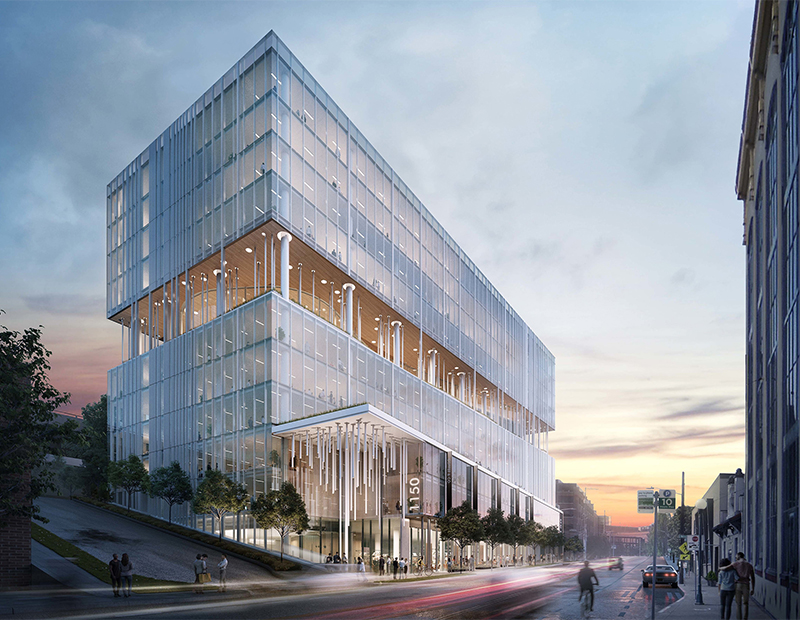 Alexandria, based in Pasadena, Calif., has been in the Seattle market since 1996 and has helped create and grow the Lake Union life science cluster. The Eastlake Life Science Campus also includes 1150 Eastlake Ave. E., which will have 260,000 square feet of office and laboratory space. Pre-construction is slated to begin in 2020 and the building is expected to be significantly preleased before its projected completion in 2022. 1150 Eastlake Ave. E. will also have panoramic views of the city, Lake Union and the Space Needle, which will be seen from the rooftop deck. Other building amenities will include a signature glass atrium that will blend the indoors with the outdoors, conference and event spaces and multiple ground-floor eateries that will have health-conscious food. Another feature will be an open pedestrian path.
Growing market presence
Overall, Alexandria has an asset base in North America of 34.3 million square feet, which includes 23.6 million square feet of operating properties; 1.5 million square feet of construction projects expected to be occupied this year; and 9.2 million square feet of development and redevelopment projects in construction or planning stages. The REIT has significant market presence in Greater Boston, San Francisco, New York City, San Diego, Seattle, Maryland and the Research Triangle in North Carolina.
Alexandria is active in the Bay Area including the South San Francisco, Calif., market where Kilroy Realty Corp. has signed its first lease representing 35 percent of the $600 million Kilroy Oyster Point development's first phase. Alexandria currently has 2.2 million square feet of space in South San Francisco, which is 99.3 percent leased. REIT executives said during last week's second-quarter earnings conference call with analysts that leasing has begun at its new ground-up 315,000 square-foot, two-building campus on Haskins Drive with a signed letter of intent to lease nearly 30 percent of the space.