By Therese Fitzgerald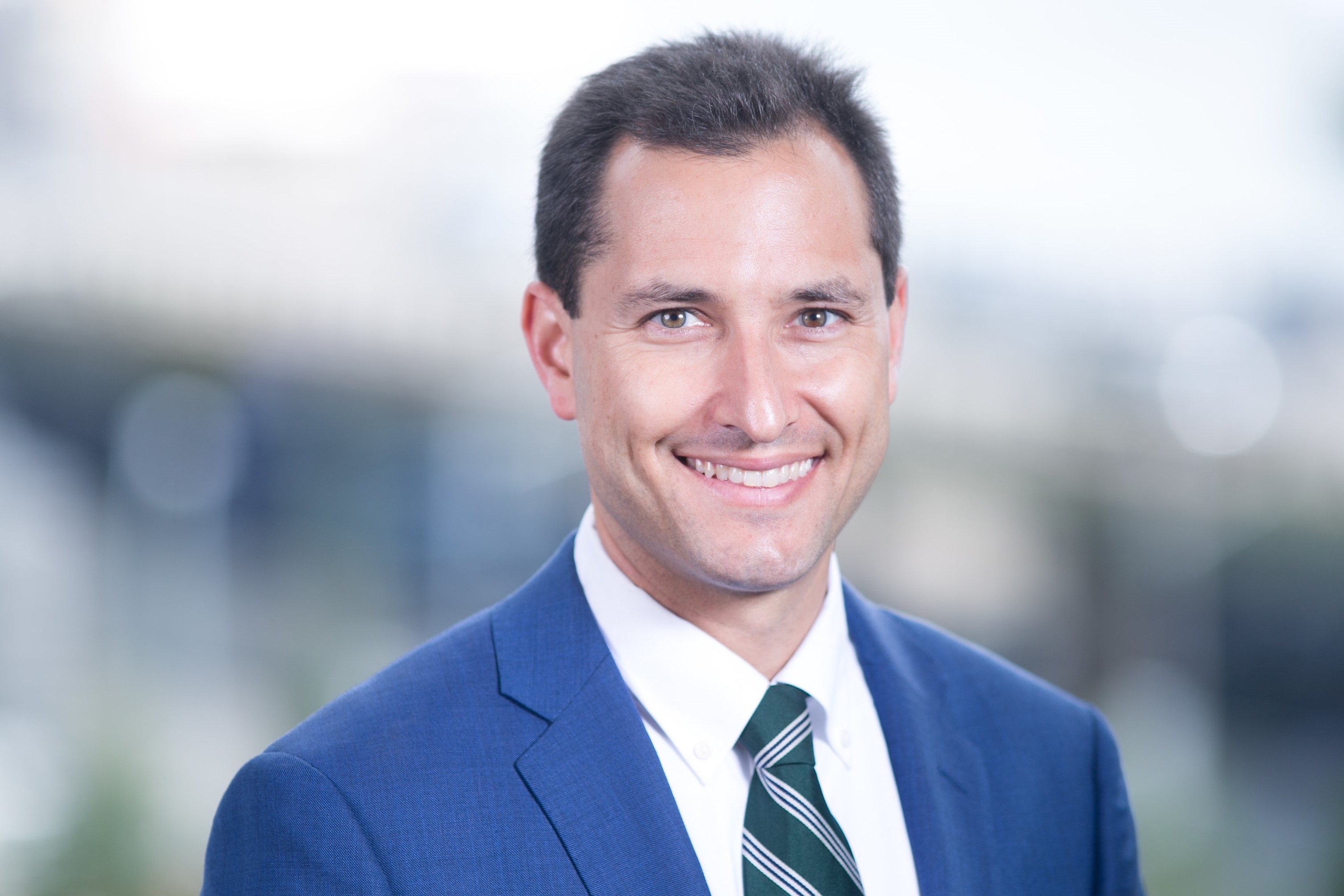 Alexandria Real Estate Equities, a publicly traded REIT focused on properties for the life science industry, strives to be a trailblazer in the green building movement. Ari Frankel and his team lead the company's charge into that realm.
Pasadena, Calif.-based Alexandria operates a portfolio of 32 million square feet, including its pipeline, in seven top life science "clusters:" Greater Boston, New York City, Maryland, North Carolina's Research Triangle Park, the San Francisco Bay Area, San Diego and Seattle. In addition to its core business of creating buildings for life science companies and some technology companies, Alexandria has three other verticals that support its mission: a venture investment arm that takes positions in fledgling life science and technology companies, a thought leadership division and a corporate responsibility arm that covers sustainability and philanthropy.
As assistant vice president of sustainability and high-performance buildings at Alexandria, Frankel oversees strategy, programming, project management, construction management and performance assessment on such goals as energy reduction, greenhouse gas reduction, potable water reduction and waste diversion at both the regional and building levels. And he is responsible for communicating the REIT's sustainability activities to investors as well as to the Global Real Estate Sustainability Benchmark and numerous other environmental, social and governance rating systems that investors use to make decisions.
Commercial Property Executive sat down with Frankel at last month's Greenbuild conference to discuss the company's commitment to buildings that are earth- and occupant-friendly and the life science markets upon which the company is "laser-focused."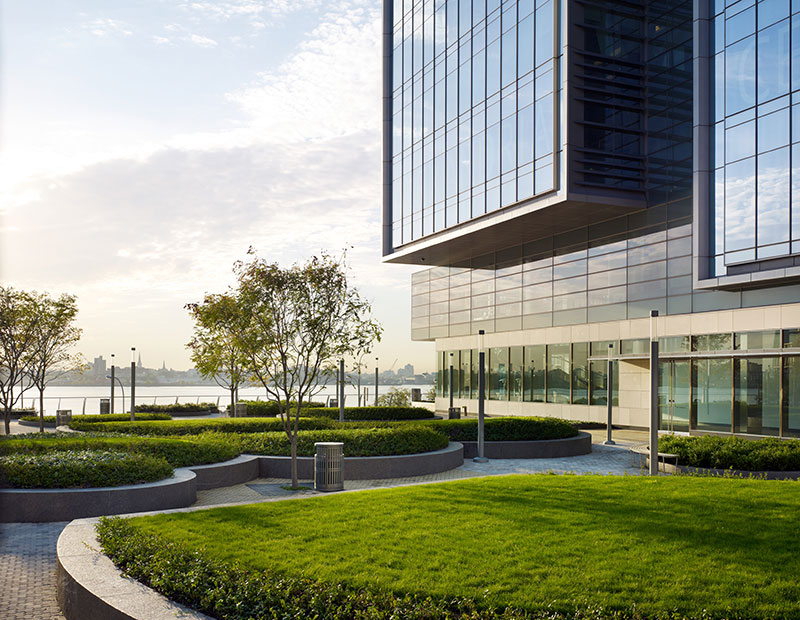 As a leading owner of properties for life science companies, what advantages and responsibilities do you have in creating sustainable and healthy environments?
Frankel: In the urban clusters we are in, the policies and positions of the buildings departments continue to tighten. Take San Francisco, for example, if you are targeting LEED Platinum, you can get expedited permitting review. That certainly adds up. But, in all the markets we are in, we have pretty substantial greenhouse gas reduction goals that have been set by the city or the state. And then there are some markets, such as in California and Cambridge, Mass., that are looking for net zero energy construction by 2030. We have a decade-plus to get there but, in the meantime, those things really help us with our cities. Additionally, many of our tenants are large Fortune 500 companies that have their own sustainability objectives. Just like Alexandria, they have groups looking at their own goals. I think there are really two things that drive them to do that. One is just focusing on efficiency. We use LEED, with a minimum LEED GOLD target on all our new construction … And they are, of course, mindful of their total cost of occupancy. Anything we can do to keep their costs down helps them and certainly helps position ourselves as the landlord of choice.
The other aspect is 75 percent of the workforce by 2025 is going to be millennials. They care about the environment and are looking for a company that takes sustainability seriously … Employees also want access to things like gyms and touchdown spaces for collaboration and just a really open, inviting environment where they want to spend their time. And there are numerous other examples of what makes a healthy campus. It is something that I think our leadership really recognized early on and pioneered at the beginning of this decade. It seems like the market is catching up, but we really continue to differentiate ourselves in that area.
Tell me about some of the innovations that Alexandria is applying at its properties?
Frankel: Right now, we have a project in the San Diego region that is built with cross-laminated timbers when most buildings are steel or concrete. It's basically building with wood. There are a number of advantages to that. First, the carbon footprint of wood is much lower than steel or concrete and is also probably going to be sourced from somewhere nearby … Cross-laminated timber is actually more fireproof than wood. That's what the cross-lamination does. It might char, but it won't disintegrate. There is some safety built in. It can actually speed up your construction time and it just smells good. That is one we are excited about and we have another property that is looking into doing that.
We have a project in the San Francisco Bay area where we are looking at outdoor conference space. The weather is great. People want to be outside. They want to move around throughout the day. This is really driven by collaboration with our tenants. It's flexible space that maybe comes out for an all-hands company meeting, but then the space itself can flex.
I would say if you look at some of the ways we program our fitness centers, especially in our San Diego region, the types of classes and facilities are really meant to drive people there and create these collision spaces. People are coming able to use those facilities, not just from that building, but it's sort of a destination for people in the life science industry. And San Diego has that with farm-to-table restaurants and things that make it feel like more than a workplace.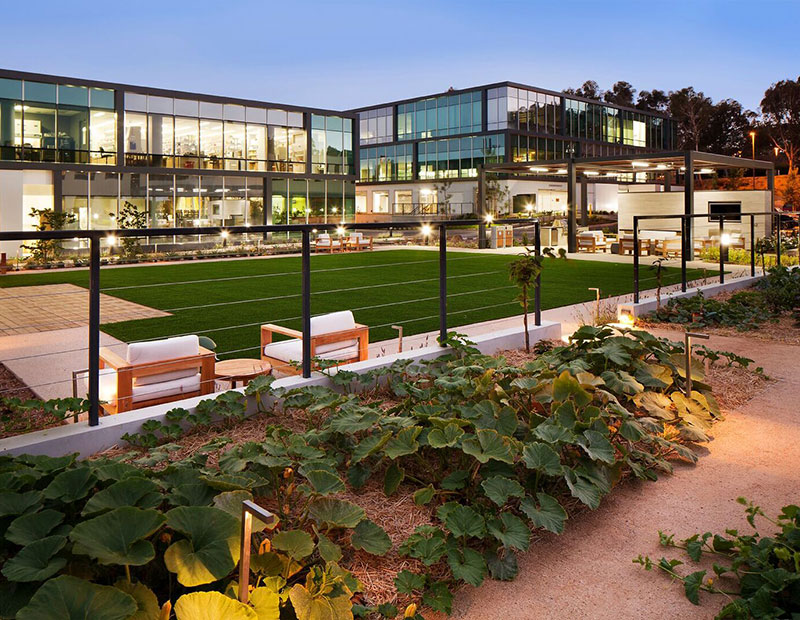 Why is it important for real estate owners to set sustainability goals, and how is Alexandria doing reaching its goals?
Frankel: It is definitely something that investors are looking at public companies, not just REITs, to do. A very high percentage of the S&P 500 companies actually have greenhouse gas reduction goals, and we're fortunate to be in the S&P as well. We really look at not just what REITs are doing but what our peers are doing across the board. I think it is about intentionality. Everything that we are doing does have an impact, but we want to make sure we are having an impact that stacks up with those that our peers are having and doing what the planet needs. The culture in our company is that, once a goal is out there, we should meet it, we should beat it and we should do it faster. That is what we are going to be focused on doing.
I think goal-setting started as one of the things that the sustainability-minded people within those large investment houses started. But it is not just these boutique investors anymore. You've got large institutions on both sides of the pond being very clear that this is what they want to see.
How does Alexandria compare with its peers in reaching these goals?
Frankel: We aim to achieve a 30 percent reduction in greenhouse gas from 2015-2025—3 percent per year. When we compare that with some of the other REITs that we consider somewhat of a peer—we have no natural peer as the only pure play in the life science space—I think that is well ahead on an annual basis. We are really focused on the pace of action. We are already looking at additional goals that will create further levels of impact.
Do you think you get recognition for that in the REIT investor universe?
Frankel: In our quarterly analyst write-up, Evercore ISI, for example, has noted some of the strategic advantages that we get by having these LEED-certified properties in urban clusters, recognizing that's what tenants want. We've been putting it in our quarterly supplemental and our first annual Corporate Responsibility Report, which we have certainly sent around to our investor base.
We recently hosted the 2018 Global Real Estate Sustainability Benchmark results launch event in New York City. GRESB was started by a group of investors looking to establish some comparable benchmark along real estate companies—both public and private—and it's kind of grown to be the default benchmark for the real estate industry. Alexandria is a Greenstar, which is sort of GRESB's top quadrant designation, and our health and well-being program is part of that as well … And I think when you get back to corporate sustainability, it is not just about the environmental performance. These investors are looking across environmental, social and governance aspects.
At Greenbuild this year, there was a strong emphasis on healthy buildings as a human resource concern and a human right. What is Alexandria doing on that front?
Frankel: We were quite thankful to GRESB and humbled that we were recognized as the top company globally in their health and well-being module. Three years ago, GRESB and its investors recognized that healthy building amenities and internal policies toward employees are material and things that drive leasing. They drive success. They drive retention and productivity … Internally, we pay 100 percent of the plan premiums for all of our employees and their families—not something you hear a lot of companies doing—and we have just a whole range of other programs that really drive our culture and success and help us attract and retain top talent. On the property side is building certifications for health. A lot of people are familiar with LEED and now there are certifications for health. We were the first REIT, and really the first real estate company, to pilot and now use the Fitwel Certification program. There is another program called the Well Building Standard. We had California's first three-star building for Fitwel (10300 Campus Point Drive in San Diego)—that is the top rating—and New York's first (Alexandria Center for Life Science) as well. We also had the first WELL certified lab space in the world (Alexandria LaunchLabs® at the Alexandria Center for Life Science). And we've stacked up now 23 buildings that have achieved or are targeting one of those healthy buildings certifications.
Are there any new life science or tech markets you are looking at?
Frankel: Not at the moment. We are laser focused on our seven clusters. Our executive chairman and founder (Joel Marcus) likes to say it takes 20–25 years to plant the seeds and grow a cluster. The amount of time and capital it takes to have a cluster blossom really takes a lot of careful thought. I think our investors appreciate that as well. We know exactly what we are trying to achieve. You take New York, for example, we are only 10 or so years in from the first tower delivering and now we have just executed our seventh amendment with the city to build our third tower and the campus just had two acquisitions. You are just now beginning to see us assemble a cluster. The market fundamentals in those seven clusters are great. The demand for life science is really strong.
Photos courtesy of Alexandria Real Estate Equities