By Scott Baltic, Contributing Editor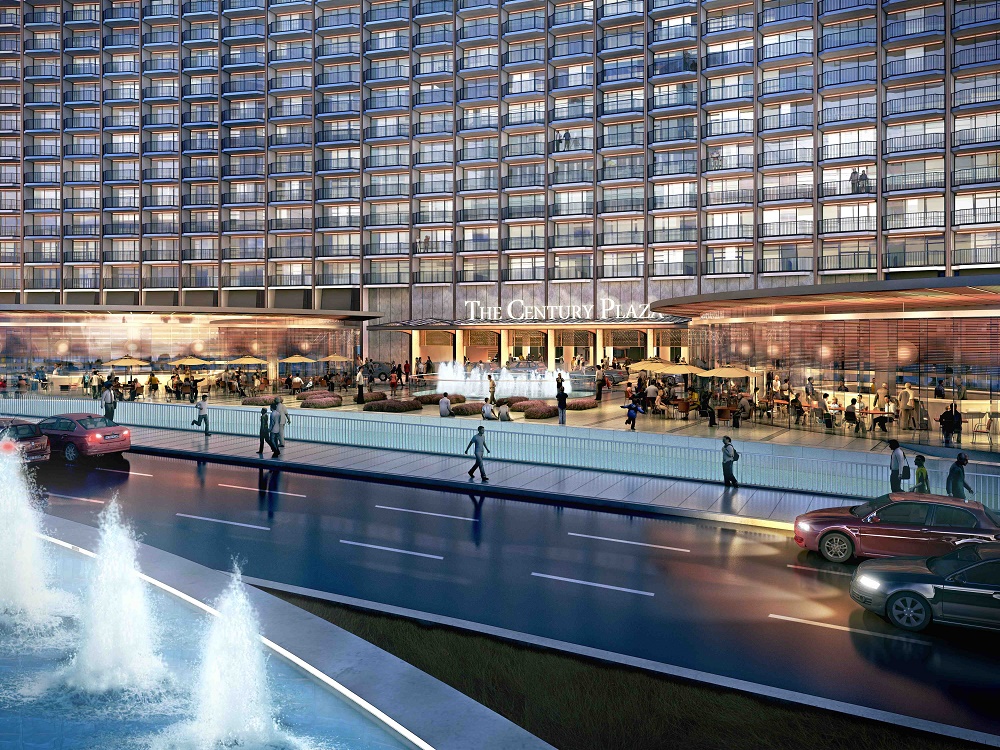 Los Angeles—Construction financing totaling just over $1 billion for the Century Plaza Hotel redevelopment in Los Angeles' Century City area has been secured, according to developer Next Century Partners LLC. The funding consists of a $446 million senior loan from J.P. Morgan Chase, $120 million mezzanine financing from an investment vehicle managed by Colony Capital and $450 million of EB-5 financing provided by CMB Export LLC Regional Center.
The $2.5 billion Century Plaza mixed-use development will feature two 46-story luxury residential towers, restaurants, retail shops and a redevelopment of the Hyatt Regency Century Plaza Hotel (which closed in March) into a new 5-star hotel with 400 rooms and residences. The revamped hotel's operator has not yet been announced, but reportedly it will not be Hyatt.
Next Century did not respond to Commercial Property Executive's request for additional information.
The project has had a long genesis. When Next Century, formed by Michael Rosenfeld, founder & CEO of Woodridge Capital Partners LLC, bought the 19-story hotel and 5.74-acre site for $366.5 million in 2008, the plan was to demolish the hotel and replace it with two towers—one featuring luxury condos and the other with a hotel and residences. Opposition to razing the hotel, at 2025 Avenue of the Stars, arose in several quarters, however, and in August 2010 New Century unveiled a new $1.5 billion proposal.
In January 2013, when the Los Angeles City Council gave its unanimous final approval to the redevelopment plan, construction was expected to start early the following year. That obviously didn't happen, and last December Next Century announced that the project would break ground this past March with a price tag of $2.5 billion.
Now that construction funding is set, construction is supposed to be under way "later this summer," according to Next Century's latest announcement.
The project, designed by Pei Cobb Freed, will also include nearly 100,000 square feet of retail and restaurant space; roughly 2 acres of plazas, water features and courtyards; and parking below ground on site and in an adjacent garage.
On a much longer time frame—roughly 2026 according to the current schedule, the extension of the LA County Metro's Purple Line should result in a station at Century City, with direct access from the Century Plaza site.