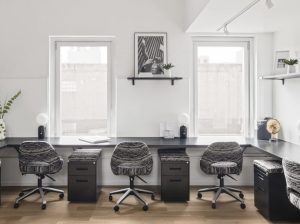 The coworking segment seems to be flourishing again, mainly because of new office work arrangements but also due to rising demand for a more balanced work-life dynamic. In addition, more landlords are planning to diversify their portfolios and are taking a closer look at flex office space. A recent JLL report predicts that more than 30 percent of office spaces are expected to become flexible in the next decade.
Although New York City is among the markets still recovering after the health crisis, the metro's coworking scene seems stable. One of its most appealing subsectors is represented by the boutique coworking spaces that attract artists, designers and other creatives who are in search of more than just fast Wi-Fi when booking a seat or leasing an office.
Opened in 2018 in Williamsburg, The New Work Project is an intimate, design-led coworking space for freelancers and small teams. Its founders, the duo behind design studio The New Design Project, describe it as a "workspace that serves as a cultural hub for the local creative." Co-founder & CEO James Davison and Co-Founder Fanny Abbes have shared more details on how to stay competitive in the market, their business model and the design of their cool Brooklyn coworking spot.
How would you describe the coworking market at the moment, especially following the rise of hybrid working models?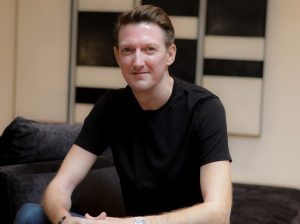 Davison: There were plenty of coworking operator casualties during the pandemic and there has been some consolidation since. For those that survived, the coworking market is hotter than ever before. The first generation of coworking was born and scaled out of the 2008 recession, and this second generation is developing and thriving out of the 2020 COVID pandemic, fueled by a desire for greater corporate flexibility amongst employers, a shift towards a more hybrid working model for employees, and the continued growth of the freelance workforce.
Workspace providers like us that operate in more residential neighborhoods are certainly benefiting from the increasing flexibility that employees are now being given to work from places closer to home. Our day pass sales are up over 90 percent annually, hot desk and dedicated desk memberships are up around 40 percent, and we've attracted a large number of smaller and medium-sized companies that closed larger offices in Manhattan during the pandemic, in favor of something more flexible, closer to home.
We're seeing strong demand for meetings and events as well, since more teams work remotely and need unique, flexible, well-appointed spaces to come together periodically for meetings, offsites and other types of company retreats. As a result, meetings and events now make up around 30 percent of our business compared with just 5 percent pre-pandemic.
---
READ ALSO: Zooming In on NYC's Flex Office Scene
---
What are some strategies that landlords can focus on to stay relevant in the competitive boutique coworking space, both in New York and on a national level?
Davison: Most landlords are now finally beginning to embrace the fact that the future of work is flexible, and those that don't, do so at their peril. Since the office market is so overwhelmingly towards flex-office, traditional landlords refusing to accept this new reality will end up competing with operators for tenants of all sizes.
WeWork's failed IPO in 2019, the coronavirus pandemic in 2020 and Knotel's bankruptcy in 2021 have all shown that the old lease arbitrage model, in which the operator leases spaces from the landlord and then subleases it, is inefficient. By leasing space to operators, landlords are creating an asset-liability mismatch for themselves: fully exposed to the downside during bad times, as we saw during the pandemic, without benefiting from the upside during good times. As a mitigant to this, landlords are increasingly signing up to the idea of partnering with flex-office operators rather than leasing space to them as tenants.
Under this kind of arrangement, the landlord retains control of the space, pays for the build-out, and forgoes rent in exchange for a share of revenue that is typically 30-40 percent higher than conventionally leased space. The operator uses their experience, expertise and brand positioning to design, market and manage the space in exchange for a share of the revenue.
What are some of the main challenges that you have experienced in the New York coworking space during the pandemic?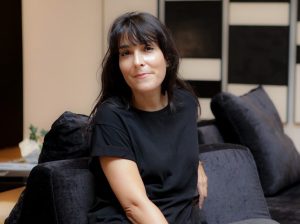 Abbes: The challenges we faced during the pandemic were the same as the ones that everyone else faced, namely a complete shutdown of our business for a period of three months during the lockdown and then having to rebuild it again, almost from scratch, in the months thereafter. We were very fortunate that our landlord offered us some rent relief during the months when we were completely closed and was willing to accept a share of revenue in lieu of rent as we started to get back on our feet again.
Davison: Initially, we feared that the pandemic could mark the end of our business, but it became apparent very quickly that irreversibly changing the way people work, would in fact represent the most incredible opportunity for us. By July 2021, we were back to pre-pandemic levels, and as of July 2022, our gross revenues are up around 40 percent.
What does The New Work Project's business model focus on?
Davison: Before launching The New Work Project, we concluded that the coworking market was and still is divided into three types of operators: the smaller independent operators, the larger chain operators and the upscale operators.
Abbes: Genuine collaboration in the chain coworking spaces is almost impossible because of the over-emphasis on closed-off private spaces and because members are typically drawn from a wide variety of different sectors with no obvious reason to collaborate.
By contrast, we are very much a neighborhood workspace that serves as a cultural hub for the local creative. Our spaces are generally more open plan in design than those of our competitors, which not only encourages a greater sense of community and collaboration but also allows our carefully curated architecture and interiors to sing.
Davison: We generate income from a variety of different sources: monthly memberships provide a stable and recurring core revenue stream and make up about 65 percent of our total revenues, whilst the remaining 35 percent is generated from meetings and events (30 percent) and day passes (5 percent).

Tell us more about the design concept behind your Brooklyn space? What are the unique design features or décor objects of The New Work Project?
Davison: The look and feel of our spaces are at the very core of our brand identity, and we personally oversee the design of each through our design studio. We decided to launch The New Work Project having previously worked out of other coworking spaces and been struck by how generally soulless and uninspiring they were.
Abbes: In response, we wanted to create something that felt more individually and thoughtfully designed, with a vibe more like that of a boutique hotel. We used a bold palette of black and white, punctuated with gold and brass accents and decorative lighting for added drama.
For our Williamsburg location, we wanted to celebrate and champion local craftsmanship. We designed a number of the furniture pieces ourselves and had them fabricated by local millworkers and collaborated with other local designers such as Eskayel for the custom wallpaper murals in our conference rooms and J.M. Szymanski for the breakout and coffee tables in our lounge area.
TNWP coworking space. Image courtesy of The New Work Project

TNWP coworking space. Image courtesy of The New Work Project

TNWP coworking space. Image courtesy of The New Work Project

TNWP coworking space. Image courtesy of The New Work Project

TNWP coworking space. Image courtesy of The New Work Project
How would you describe the main tenants/clients of The New Work Project? What exactly makes them stand out?
Davison: The New Work Project attracts established creatives, who generally gravitate towards a more authentic, boutique experience in all aspects of their life and who want their place of work to be an extension of their own personal brand. We're home to a mix of solopreneurs/freelancers, small and larger teams. Most of our members are hyper-local to our space.
Do you plan to expand The New Work Project in the long run? If so, can you share some thoughts about your growth strategy?
Davison: We closed a first round of funding in April of this year, led by some key players in the New York real estate market. We will be using these funds to massively expand our already oversubscribed Williamsburg location, including launching a new dedicated meetings and events space, and then we'll be looking to expand to new locations locally and nationally through strategic partnerships with building owners.
What are some of your predictions for the New York boutique coworking market in the future and for your project?
Davison: Naturally, we're very bullish on the outlook for coworking post-pandemic. There may be some consolidation as some of the larger players look to buy up some of the smaller players. This could homogenize the offering further which will be a great opportunity for some of the more boutique operators to preserve their authenticity and continue to stand out from the crowd with more thoughtful design and a more elevated hospitality offering.