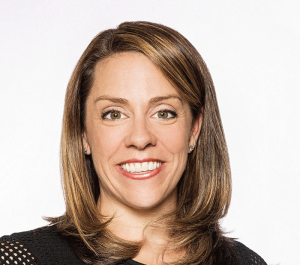 The coworking trend has been compelling in recent years, not least because of the drama surrounding WeWork. And that was mostly before the pandemic.
Now, the flex market is gathering a lot of interest because companies' needs are uncertain or changing, and coworking provides a lot of different solutions. In its new report "Awakening an Era of Flexibility," CBRE takes a close look at coworking and similar approaches and finds a strategy that still has legs.
Among the major players, CBRE reports that:
WeWork grew its membership base by 24 percent in 2021.
IWG has undergone steady occupancy growth since March 2021 and saw demand in the fourth quarter exceed pre-pandemic levels.
Industrious reported a 31 percent year-over-year revenue increase in the third quarter.
Serendipity Labs saw demand top pre-COVID levels last summer, with suburban markets in the lead.
CBRE defines flex office as including coworking but also encompassing "multiple formats of office space leased for shorter-than-traditional terms." These models, which CBRE reports are growing even faster than coworking, include private suites and enterprise offerings, which dedicate offices or entire floors for the exclusive use of individual companies.
---
READ ALSO: What's Driving the CRE Recovery?
---
As companies experiment with new work arrangements, one flex option that's gaining traction is the core-plus flex model, in which users occupy both long-term space and flex space in the same building or campus. Another consists of subscription-based services that allow employees to work from any of a flex provider's locations across the market, country or globe.
Flex space has become a "skeleton key" that companies can use to address their changing office needs, Julie Whelan, CBRE's Global Head of Occupier Research, said in a prepared statement. As companies figure out how hybrid work affects their employees' office-use patterns, they can use flex space to adjust their office portfolio.
According to Whelan, companies can use flex space on a short-term basis when they initially expand into new markets in order to tap new and more affordable labor pools. Some will add flex space in suburban locations to offer employees offices for occasional use closer to their homes.
One of the trends driving flex office, CBRE reports, is that enterprise occupiers are generating a larger slice of revenue for some of the largest providers. For example, IWG reports working with more than 80 percent of the Fortune 500.
Further, many of the larger flex occupiers are using such space to test "alternate workspace or occupancy models and designs," such as various mixes of hybrid working arrangements. Flex is also popular among companies entering new geographic markets.
Turning around?
CBRE evaluated flex office in 49 markets across North America and found that nearly one-third saw a net expansion of their flex square footage in the 12 months ending in September. Roughly half of all markets experienced a net contraction, and six had no change over that period.
The biggest gains were in secondary and satellite markets such as the San Francisco Peninsula (up 13.9 percent) and suburban Maryland (up 5.9 percent). Houston, with a 5.2 percent gain, was the largest market to post an increase, according to CBRE.
Unsurprisingly, as of the third quarter Manhattan, had the most flex office space, at 13.6 million square feet, and was also tied for second place (with San Francisco and Vancouver) at 3.2 percent flex penetration. Miami led that category, with 4.2 percent.
In terms of total flex office space, Dallas–Fort Worth (5.1 million square feet), Chicago (4.7 million), Toronto (3.6 million) and Boston (3.5 million) rounded out the top five.
Read the full report by CBRE.