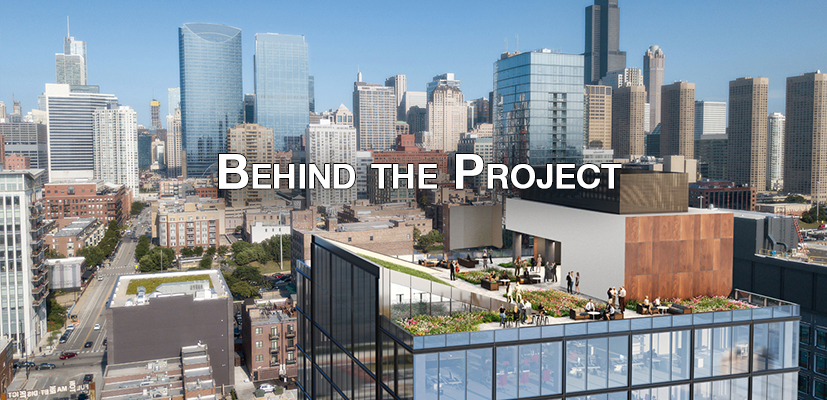 Planning and getting approval for new projects in Chicago's generally low density Fulton Market District continues to require a lot of effort. The 12-story Fulton East is among the new mid-rise developments which have broken ground in the area, which has become a hotbed for office. Developers Robert Wislow and Camille Julmy of Peoria Green Owner LLC teamed up with Clayco and Lamar Johnson Collaborative to design and build the 90,000-square-foot project at 215 N. Peoria St.
Slated for delivery in spring 2020, the project is set to include an 8,000-square-foot landscaped rooftop park for tenant use. Wislow, who also serves as CBRE Chicago Chairman, shared with Commercial Property Executive the reasons why he chose Fulton Market for this investment and what he expects from the submarket during the following quarters.
What is the concept behind Fulton East?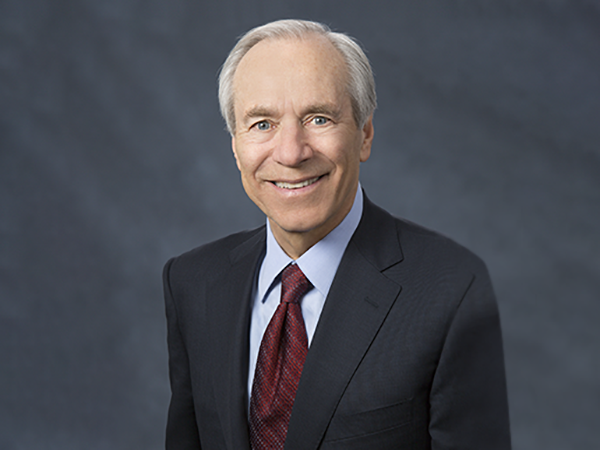 Wislow: We identified the need for true Class A, smaller floorplate office space in the Fulton Market District to serve higher-end users who want all the amenities the neighborhood offers, plus flexibility. Tenants at Fulton East will have the opportunity to create their own identity on a virtually column-free floor with 11-foot-4-inch ceilings and floor-to-ceiling windows that provide abundant light and unobstructed views.
We also believe that buildings on the eastern edge of Fulton Market will provide the most desirable location for office tenants, offering close proximity to the heart of the Fulton and Randolph streets' restaurant scenes as well as new hotels and retail options easily accessible to public transportation and expressways.
Besides the green roof deck, what other amenities and wellness features do you plan to add?
Wislow: Each floor offers a spacious, private 9-by-27-foot exterior balcony overlooking the downtown skyline. Fulton East features three floors of in-building private parking, an enclosed bike parking and locker area and a top-floor penthouse space with a 22-foot-8-inch tall, north-facing window wall. The property also offers 5,000 square feet of street-level retail.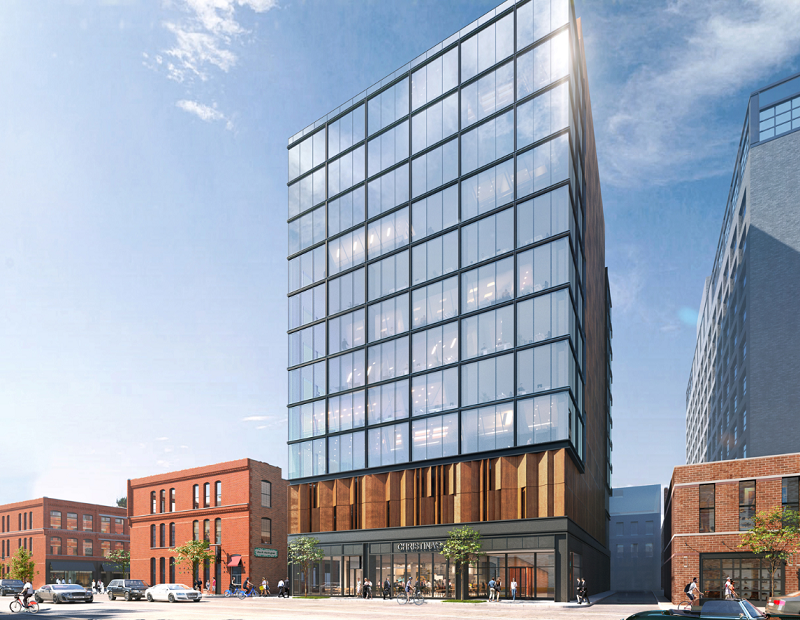 What type of tenants do you have in mind for the building?
Wislow: We expect to attract mid-size law, accounting, consulting, private equity and venture capital firms or an annex of larger firms in these businesses that want a presence in Fulton Market in order to be near the clients they serve. Other targets include tech, design, marketing and advertising, architecture and engineering firms, growing start-ups and family offices with young or young-at-heart owners and employees.
Given the development frenzy that's characterizing Fulton Market, how difficult was it to plan and get approval for a mid-size office building like Fulton East?
Wislow: While the planning and design of Fulton East required a huge effort from architect Lamar Johnson's team in order to achieve the result we wanted, the project gained support from the aldermen and community at large due to its high-end design, low-density and street-level context respectful of the surrounding neighborhood. The building's modern and elegant style responds to the needs of businesses relocating to Fulton Market, supporting the continued growth of this Chicago community.

What do you think the Fulton Market is lacking now and/or has in excess?
Wislow: Parking is currently an issue, but one that is being addressed by new projects such as Fulton East, which includes three floors of parking for tenants. I see no excesses in the neighborhood, just opportunities for further growth.
If you had to pick another Chicago submarket with expected similar returns of investment, which one would you have chosen and why?
Wislow: We look at the next potentially hot market to be a current "gap" area that lies between downtown Chicago and Fulton Market and the West Loop that will fill in, as evidenced by the large-scale post office and Union Station redevelopment projects.
Tell us about your expectations regarding the office segment in Fulton Market.
Wislow: We expect that the Fulton Market submarket will continue to expand, drawing large office users that want to tap into the area's highly skilled, highly educated labor market. We have also seen demand from high-energy entrepreneurs and smaller companies, including startups that may be outgrowing one of the coworking spaces in the neighborhood, as well as service vendors that support companies which continue to relocate to downtown Chicago from the suburbs.
The record prices that serious investors are eager and willing to pay are supported by the higher rents that Fulton Market is able to command, driving further development. Employers recognize how critical it is to be close to the younger workers who live downtown, especially in neighborhoods like Fulton Market, that offer a true live-work-play lifestyle.