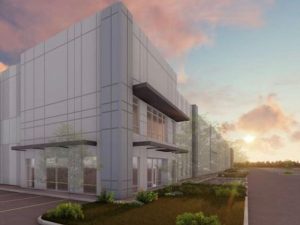 The City of Mesquite has approved a development plan that will bring 3.2 million square feet of industrial and logistics space to a 235-acre site on Interstate 20, a major stretch of east-west interstate highway that connects the Texas city in the Dallas-Fort Worth to markets including Jackson, Miss.; Columbia, S.C.; and Atlanta.
The IH-20 Business Park project, proposed by IH 20 IP LLC, an entity connected to 42 Real Estate and SLJ Co., will also include approximately 180,000 square feet of retail space. The developers expect to break ground in early 2024.
---
READ ALSO: The Impact of Interest Rates and Inflation on Industrial Real Estate
---
The industrial sites and retail space will feature a modern design with high-quality building materials. They will include natural landscape buffers and redevelopment of a major arterial roadway, provide new sewer and water connections and add jobs to the area for the many new residents coming into the region.
The project will take shape on the north site of I-20 between Lasater and Lawson roads. The location is near Dalfen Industrial's Mesquite Airport Logistics Center, a 2.3 million-square-foot project currently underway. The two cross‐dock facilities of Phase I are expected to come online in 2022, while the planned three-building second phase, totaling more than 1.3 million square feet, is anticipated to come online in 2023.
The immediate area could also be the home to another 42 Real Estate/SLJ project. According to plans filed with the city, the developers intend to build Mesquite Airport East, a 216-acre campus that would include industrial and airport hangar space.
Mesquite's industrial growth
The industrial market in Mesquite, an East Dallas suburb, has been active in recent months. In June, Stream Realty Partners broke ground on 20 East at 12955 FM 2932, a 3.4 million-square-foot multi-building industrial development that is slated to deliver in two phases. The first phase will have 1.8 million square feet across three warehouses, while the second phase will add three speculative or build-to-suit buildings totaling 1.6 million square feet. Coming online at the intersection of I-20 and FM 2932 in Trinity Pointe, 20 East is expected to be the largest industrial park in Kaufman County.
Several months earlier, a joint venture between Creation Equity and Crow Holdings Capital broke ground on Mesquite 635, which will have 555,790 square feet of Class A industrial space. The three-building campus will be located on more than 38 acres at the southeast corner of Interstate 635 and Highway 80.
Other major industrial projects underway in Mesquite include the 2.3 million-square-foot Alcott Logistics Station industrial campus being built by Urban Logistics Realty. Urban Logistics previously developed Urban District 30, a 1 million-square-foot, master-planned industrial park. KKR acquired Urban District 30's Phase I in May 2021.