Willis Tower Sale Comes at Time of Strength for Chicago's Downtown
The sale of Chicago's iconic Willis Tower has come at a time when the West Loop office submarket is exhibiting continued stability.
By Scott Baltic, Contributing Editor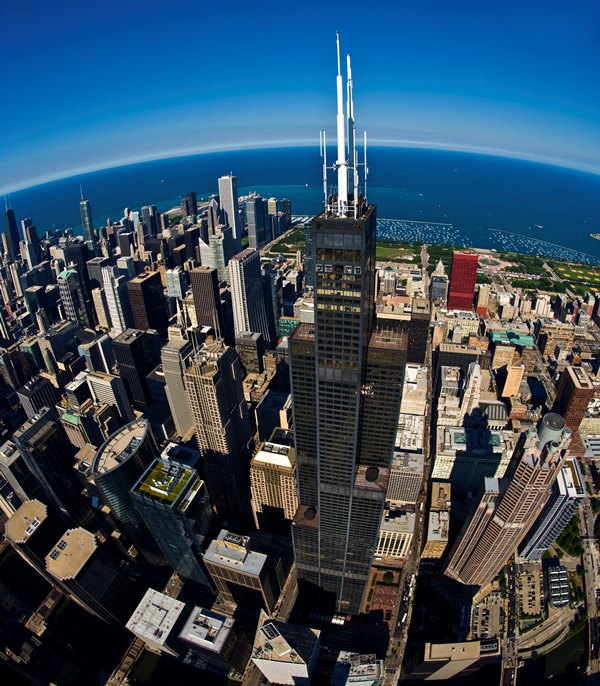 The definitive agreement to sell Chicago's iconic Willis Tower, announced Monday by purchaser Blackstone Real Estate Partners VII and by the seller, 233 South Wacker L.L.C., takes place at a time when the West Loop office submarket is exhibiting continued strength, according to reports from two CRE firms that are active in the Chicago CBD.
The closing on the 110-story, 3.8-million-square-foot tower will take place within 60 to 90 days, parties familiar with the transaction told Commercial Property Executive.
The West Loop maintained the highest overall asking rent in the CBD for the 10th consecutive quarter, with Class B rents averaging $34.57, according to a fourth-quarter report from CBRE Econometric Advisors.
An office outlook, also from CBRE, predicts 1.1 percent growth in total Chicago-area employment in next five years and predicts office employment to grow 1.3 percent per year for the next six years, commenting that, "While economic growth has been weak in Chicago, the market has avoided declines in office-using jobs."
The office market should see total net absorption of 4.1 million square feet through year-end 2016, or higher than the expansion of supply, bringing the average metro-wide vacancy down to 14.2 percent. End-of-year 2020 office vacancy is predicted to be 13.2 percent.
In the West Loop, the CBRE report says, the fourth quarter 2014 vacancy was 9.5 percent, reflecting a decrease of 190 basis points year-to-date. Rent growth in the submarket is expected to outperform the metro-area average.
A Chicago office outlook from JLL highlights a fourth-quarter 2014 surge in absorption, in both Class A and Class B space.
However, citing the fact that the 1.2-million-square-foot building underway at 150 N. Riverside Plaza is already about 55 percent pre-leased, the JLL report added, "With new stock coming online in the next two years, shadow vacancy is expected to increase as interest for the new space grows. Though the actual vacancy is still a couple years away there is already concern over backfilling the spaces left behind by tenants moving into the new buildings.
"In the near term, the market will continue to strengthen from mid-size activity. It is still tenant-favorable but with some landlords pushing rents, signs of landlord-favorability are starting to emerge and will continue to do so. Vacancy will continue to decline slightly, [and] concessions will hold steady," the JLL report concluded.