The pandemic-driven nationwide trend of negative net absorption in the office sector is likely coming to an end, according to the latest NAIOP Office Space Demand Forecast.
The fourth-quarter report predicts that, despite negative net absorption so far this year (5.2 million square feet in the third quarter alone), the office market "is gradually climbing toward the positive side of the scale."
In fact, NAIOP has bumped up its earlier forecast of 1.8 million square feet of net office absorption in the fourth quarter to 8.3 million.
Beyond that, the organization is forecasting 53.5 million square feet of total net office absorption for 2022.
---
READ ALSO: NY Governor to Office Workers: Come Back
---
NAIOP cautions that these forecasts are based on continued economic growth, which the group deems plausible, given a falling unemployment rate, among other factors.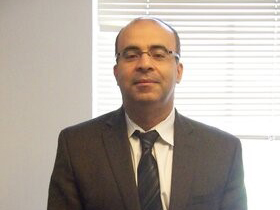 In addition, the report cites data from Kastle Systems for 10 large U.S. metros, which shows office utilization rates inching up, despite the late-summer COVID surge driven by the Delta variant.
Thomas Bisacquino, president & CEO of NAIOP, said in a prepared statement that the pandemic has permanently altered how and where people work and that employees with longer commute times will be more likely to stay in work-from-home or hybrid work models. "Still, with COVID-19 cases declining, more workers will feel comfortable seeing the office as a safe and better place for collaboration," he added.
With a nationwide labor shortage, the forecast notes, "employers are likely to continue to offer hybrid and remote work options at higher rates than before the pandemic." This is expected to be especially true in central business districts, where commutes are longer.
A hybrid future
Going forward, NAIOP expects that companies that reduce the number of employees who come into the office each day might well "reallocate space from individual offices and workstations to collection workspaces."
Similarly, many organizations might use shared-desk arrangements like hot desking or hoteling to free up space for more collaborative spaces.
Although these strategies, along with other hybrid and remote-working arrangements will probably decrease demand for office space, NAIOP notes, "this should be more than offset in coming years by employment growth in office-using industries."
Read the full report by NAIOP.