By Laura Calugar
Boosted by healthy economic fundamentals, the U.S. industrial real estate market maintained its historic growth throughout the first half of the year, according to the most recent Yardi Matrix industrial report. The sector continues to benefit from increases in online consumer spending. Traditional core industrial markets such as Chicago, New Jersey, Dallas-Fort Worth and the Inland Empire are still leading growth, but new areas of interest are emerging. Demand is stronger than ever, with more than 128 million square feet of space absorbed nationally in the first half of 2018.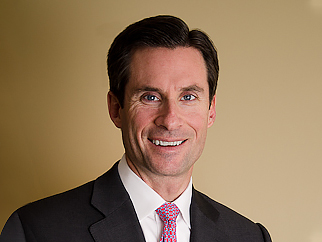 Winstanley Enterprises is one of the largest owners and operators of warehouse and distribution space on the East Coast, according to a National Real Estate Investor survey. Founder & Principal Adam Winstanley has roughly three decades of experience in real estate acquisition, development, finance, construction, leasing, asset management and disposition.
Winstanley shares insights into the East Coast's industrial markets and touches on technology's impact on the sector. He also talks about what causes distress among investors and reveals his plans for the next years.
Which are the hottest industrial markets on the East Coast?
Winstanley: The hottest industrial markets on the East Coast remain Exit 8A in New Jersey, Lehigh Valley in Pennsylvania and the current newcomer Connecticut—between Hartford and Springfield, Mass., on Interstate 91.
What do you take into account when deciding your next investment location?
Winstanley: We look for sites that have low site development costs, with quick access back to major interstates on primary distribution routes.
How would you define the East Coast as an industrial market in 2018?
Winstanley: I would give the East Coast industrial market a B or B+ for the year. It's not as robust as other markets around the country, but as speed to market compresses, companies will continue to need a presence on the East Coast and anywhere with population density.
Which are three of your largest industrial projects currently underway?
Winstanley: We purchased the 1.9 million-square-foot JC Penney warehouse in Manchester, Conn., in mid-2018 and are planning a $40 million overhaul of the building starting June 2019, when JC Penney reduces its footprint from 1.9 million square feet to 650,000 square feet. This is one of the largest distribution buildings on the East Coast and it needs upgrading to meet today's distribution standards.
Our second largest project is the acquisition and redevelopment of 85 Moosup Pond Road in Plainfield, Conn. We purchased a vacant 530,000-square-foot manufacturing building and have just finished an $18 million renovation of the building, including a new roof and ESFR sprinklers. We have signed two tenants including Staples—205,000 square feet—and just opened a new manufacturing plant in November 2018 for Morgan Truck Body—177,000 square feet—which builds box trucks that are in high demand for short delivery routes.
Our third largest project is a new 1 million-square-foot warehouse development that we have planned for Florida, N.Y., and are currently in the permitting and design process.
What type of challenges do you expect to encounter going forward?
Winstanley: I think most real estate executives are concerned about the trade war with China and the potential fallout in our economy and the timing of when the next recession may hit.
Demand for industrial space is currently very high, as this has been a favored property type recently. How long do you expect this to continue and why?
Winstanley: I think industrial will remain in high demand for another one or two years and then the market will normalize to regular absorption numbers. The demand will remain high for up to two years because many companies are still behind in developing their online operations and will need industrial real estate to support these efforts.
Please name a few submarkets that prospective investors in industrial assets should keep an eye on next year.
Winstanley: Last and mid-mile locations will be the focus for a lot of companies in the coming one to two years, with smaller warehouses near any large population center.

How has technology impacted your business?
Winstanley: Technology has played a very significant role in our portfolio and we have a number of software and technology investments that help us stay efficient with a 10 million-square-foot portfolio of properties. Our most recent investment is adding VTS software, which provides our company a tool to track leasing activity and real time updates throughout our portfolio. We require all leasing brokers that work for our company to utilize the software and provide updates in the field as they become available.
Has technology been a factor in scalability?
Winstanley: Not really. A bigger problem has been finding the right people to hire in a tight labor market.
Where do you see technology fitting into the future of Winstanley?
Winstanley: We have a technology team formed and are constantly reviewing software and other technologies to make sure we remain competitive in the marketplace. Our website has also been very important and we meet monthly to review all aspects of the site to make sure the content is current and we are providing the right information to our investors, tenants and brokers.
What's ahead for Winstanley Enterprises?
Winstanley: We currently own and operate an 8 million-square-foot logistics portfolio and we plan on expanding the portfolio through development and acquisitions to 16 million square feet within the next two years.