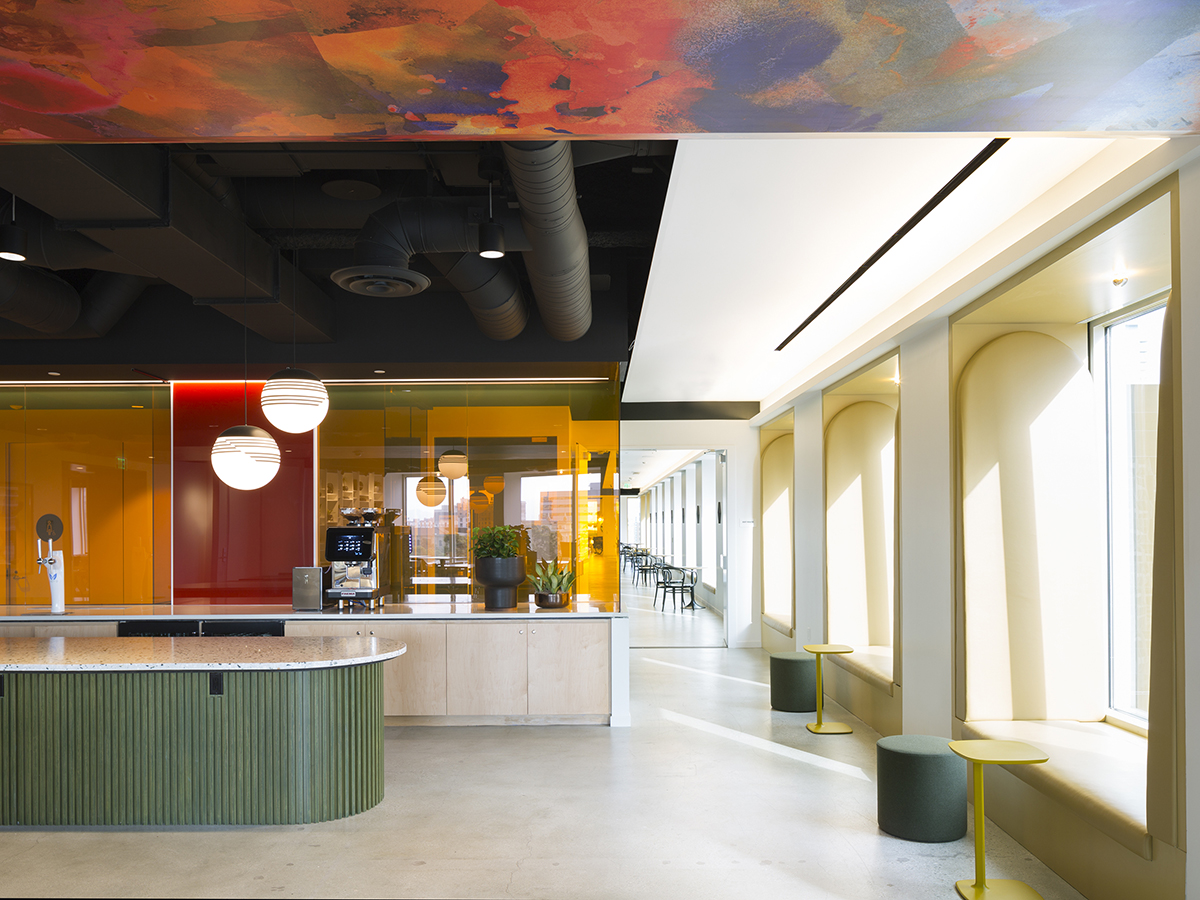 The meteoric rise of tech startups and Corporate America's looser attachment to the traditional office environment has led to an explosion in coworking and flexible workspaces. What began as a novel idea in San Francisco in 2005 has become a real estate business that is rapidly drawing investors.
According to Allwork.Space, the segment grew by 200 percent between 2013 and 2018. In global cities such as London, Chicago and New York, coworking is expanding at an annual rate of 20 percent. Currently, there are about 18,000 coworking spaces in the world, expected to reach a total of 3.8 million members by 2020 and 5.1 million by 2022.
"It's basically like an inkblot on a map, it's spreading everywhere. You're only going to see more shared spaces and it's only going to become more common," said Warren Hersowitz, regional manager of coworking for Wun Systems, the provider of coworking software KUBE. "You're going to see traditional offices replicating shared space. So even if major insurance, tech or real estate companies aren't having employees work out of a shared space, they're going to operate their office in that style. People aren't tied to offices anymore."
Partnering for success
Despite the influx of companies looking to enter the market—CBRE and Tishman Speyer are among the newest players in the sector—demand is outweighing supply. This is fueled by tenants looking for shorter leases and more services attached to them.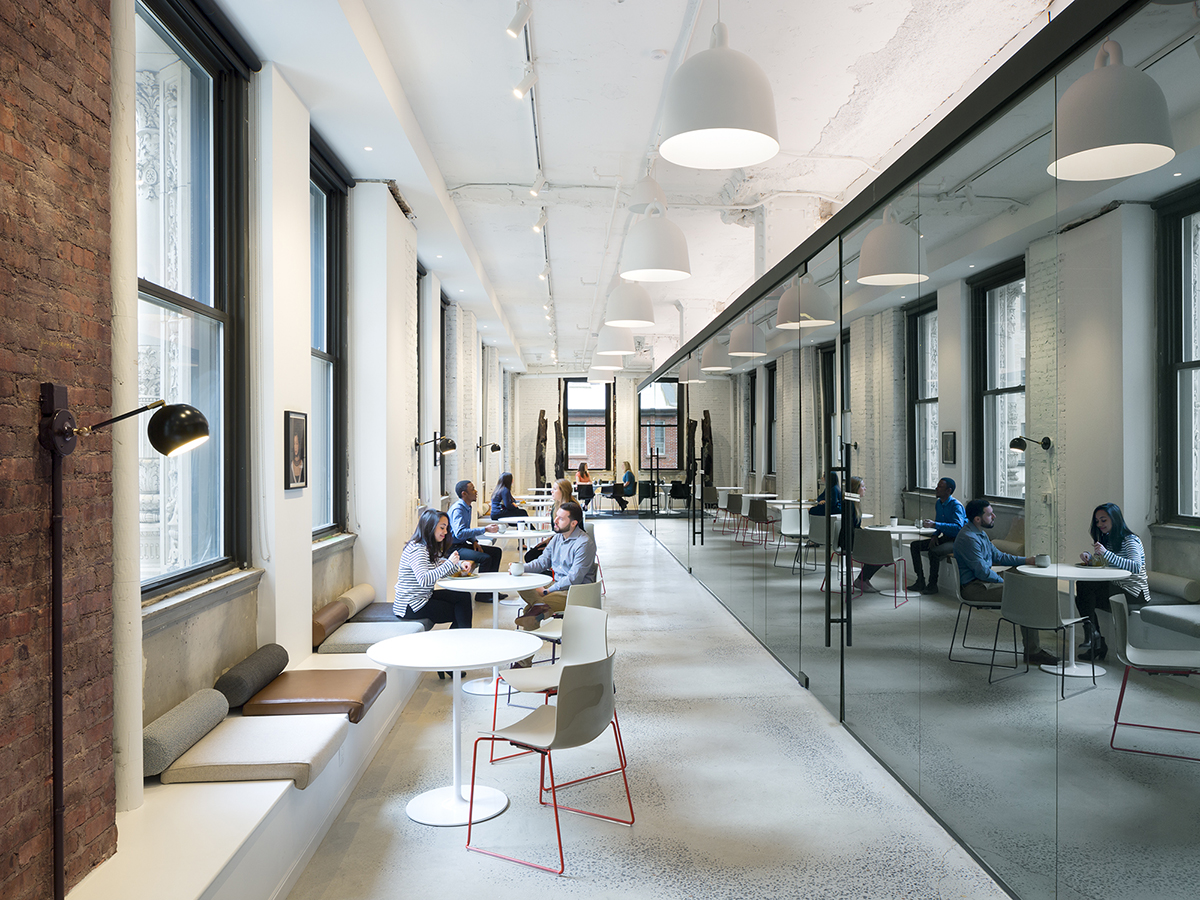 "There's lots of money and companies flocking to the same idea, which is challenging to the sector because not everyone will come out a winner," said Ryan Simonetti, co-founder & CEO of Convene, a company that partners with landlords to design and service a network of hospitality-driven locations in Class A office buildings.
This year, Simonetti estimates that 5 to 10 percent of coworking firms will need to sell and become part of a bigger platform. Otherwise they won't be able to raise capital to grow and compete with the bigger industry players.
George Vogelei, executive vice president at Transwestern, agrees that consolidation is the only way to survive. According to Deskmag's 2018 Global Coworking Survey, the number of coworking spaces with expansion plans dropped from 67 to 61 percent over the last six years. "Most experts agree that the industry is too fragmented, and there are a number of operators that are not well-funded and may not withstand a downturn," Vogelei added. "Owners will want to partner with and fund only the best firms."
Customization as a differentiator
With competition growing, it's not enough to offer short-term workspaces. Those investing in coworking and flexible office space must strive for the hospitality appeal—offering amenities and services that once weren't thought of in a traditional office setting. In order to stay on top, these platforms need to find ways to differentiate themselves, whether it be through design, technology or community.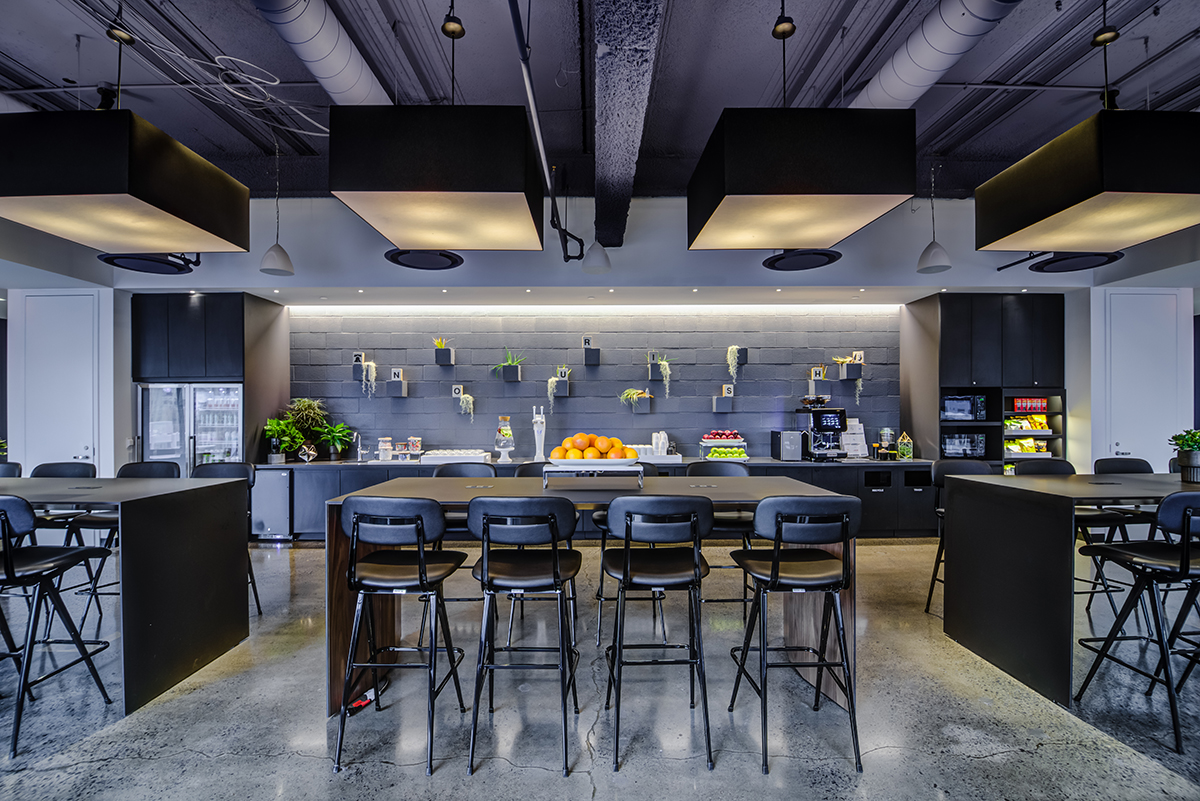 "A lot of people have signed pretty expensive leases assuming rents stayed the same. Now what's going to happen when rent goes down? How are you different other than just price? It could be a niche, like all-women spaces, spaces catering to a specific sector of work," Hersowitz commented.
According to The Marketplace for Flexible Work, a 2018 report by The Instant Group and HLW, 71 percent of coworking users said that their workplaces had a positive effect on how they engaged with work. In addition, four out of five surveyed said their levels of productivity and engagement were higher. This goes hand-in-hand with the services that office tenants are looking for. The dynamic between landlord and operator shows two alternatives, according to Simonetti. Does it look like retail, with people signing leases? Or is it like a hotel where there are different brands, in which you buy a flag and pay someone else to run the experience?
"I see this industry leaning more towards the hotel option," Simonetti remarked, "where you have partners that run the workspace, providing the amenities and services needed in order to advance your building's appeal."
Some of the most popular services and amenities found in flexible workspaces include beverage service, a kitchen, customized access control, wireless internet, sit-to-stand desks, meeting rooms, printing services, yoga and fitness classes, and wellness rooms that offer specific services such as sleeping pods. According to Vogelei, operators will continue to be pushed to offer members more customization when it comes to these workspaces. "Coworking is all about placemaking and giving members access to amenities and a community," stated Vogelei. "That way, they can have some brand identity for their own company."
Bright skies ahead
The coworking space is poised for more growth, as the market is bound to reach a new level of maturation in the next four years. According to research published by Small Business Labs and data by Emergent Research, the total number of coworking spaces in the U.S. will increase by an average of 9 percent annually through 2020, while membership is expected to rise by 14.7 percent. These figures will entice investors to deploy more capital in a sector that accounted for one third of office leases in the last 18 months, a Colliers International report shows.
For traditional office building owners, coworking has become the solution to monetize unused spaces and obtain a higher-than-average rent due to the string of additional services included. More and more companies are looking for landlords to step in and fulfill their changing needs. Adaption is key when it comes to the future of workspaces and coworking providers seem to be ready to stay ahead of the game.