By Scott Baltic, Contributing Editor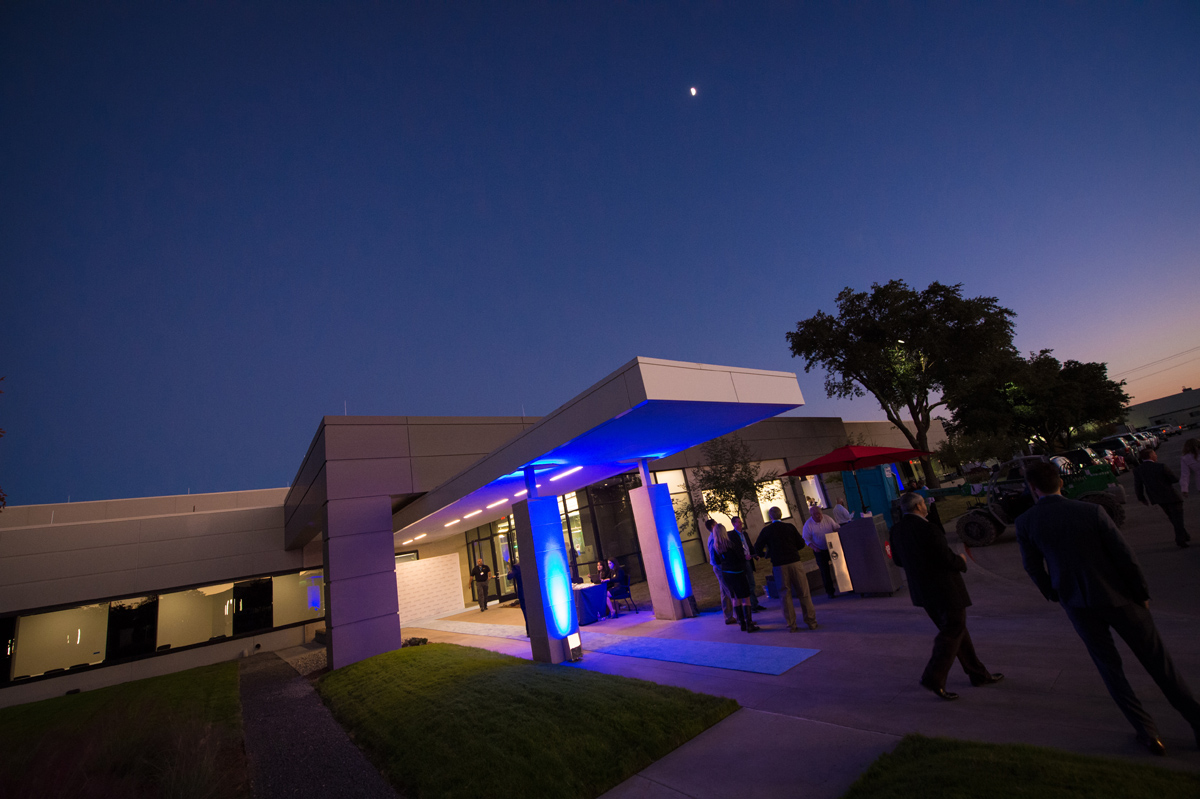 Aligned Data Centers has opened the first phase of its inaugural, ultra-efficient, multi-tenant data center in Plano, Texas, the company announced Monday. The data center not only guarantees a PUE (power usage effectiveness) of 1.15, but will use as little as 15 percent of as much water as a conventional data facility, according to Aligned.
Built on a 19-acre campus at 2800 Summit Ave., the first phase features 108,000 square feet of space and 12.5 MW of power. At completion, the site will encompass 300,000 square feet and provide 30 MW. The facility is the first data center for Aligned Data Centers, a division of Aligned Energy, of Danbury, Conn., though the company is under way on a 550,000-square-foot, 69 MW data center in Phoenix.
Similarly sized traditional data centers consume about 51 million gallons of water per year, or enough to fill 77 Olympic-sized swimming pools, according to Aligned. The Plano data center uses a proprietary cooling system that consumes up to 85 percent less water, reportedly enough to support more than 460,000 households' daily water needs.
In a September article on TechTarget.com, three staffers from data center consultancy the Uptime Institute estimated that a 1 MW data center using typical cooling methods (a water-cooled chilled water system) consumes about 8 million gallons of water per year. That's the equivalent, according to the article, of six acres of almond trees, five holes of golf or nearly one-third of a hospital.
Aligned Energy's technology subsidiary Inertech developed an advanced, patented data center cooling system called "conductive cooling." In this process, a heat sink removes heat directly at the rack or aisle, drawing hot air from the server and passing it across coils chilled by refrigerant, and cool air comes out the other side.
Where a traditional cooling system is static, the heat sink is dynamic and adapts to match IT loads, according to Aligned. In addition, it reportedly can remove heat from ultra-high density racks, yet remains cost-effective even at extremely low densities.