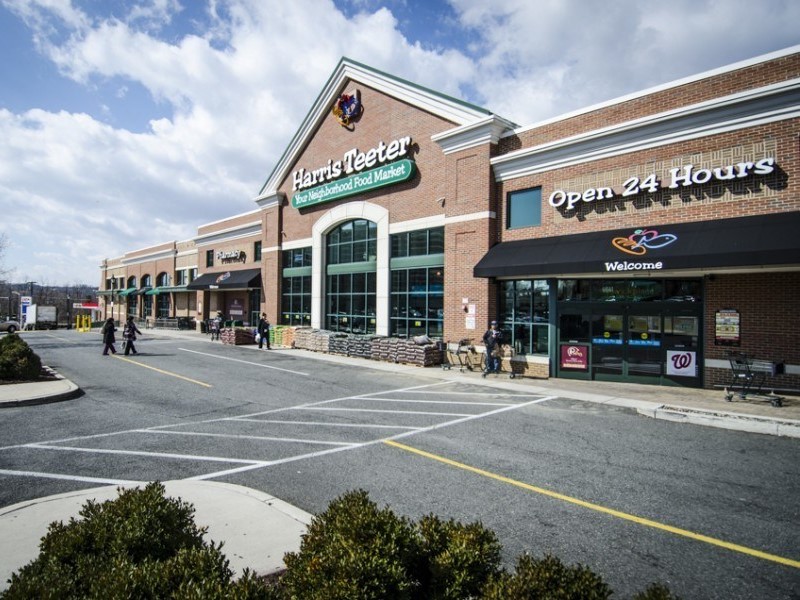 First Washington Realty Inc. has expanded its footprint in metropolitan Washington, D.C., by 800,000 square feet in one fell swoop. The real estate investment and management company purchased a five-property shopping center portfolio from Washington Real Estate Investment Trust in a $485 million transaction.
First Washington had been eyeing the group of open-air, grocery-anchored shopping centers for acquisition for quite some time. "As a company based in the D.C. area since 1983, we are always focused on the best properties in the best neighborhoods in our region," Alex Nyhan, CEO of First Washington Realty, told Commercial Property Executive. All five properties are in high-income neighborhoods, with low retail vacancies and high barriers to entry.
---
READ ALSO: High-Growth Cities Defy US Retail Gloom
---
The portfolio includes the 171,000-square-foot Bradlee Shopping Center and the 134,000-square-foot Shoppes of Foxchase, both in Alexandria, Va., and both 100 percent leased at the close of the second quarter. The remaining three properties in the group are in Maryland. Gateway Overlook in Columbia encompasses 220,000 square feet and Olney Village Shopping Center in Olney consists of 199,000 square feet. Wheaton Park Shopping Center in Wheaton is the smallest of the group, with only 74,000 square feet. The Maryland assets had an average lease level of just over 95 percent at midyear.
National focus
First Washington has added several properties to its holdings this year, enhancing its presence not just in its own backyard, but in thriving areas across the U.S. retail landscape. The company's purchases in 2019 include the 63,200-square-foot The Shops at Lake Highlands Town Center in Dallas and the 113,700-square-foot Sunset Mall in Portland, Ore. First Washington also acquired Prairie Village Shopping Center outside Minneapolis in Eden Prairie, Minn., a 78,300-square-foot property that is being rebranded as Eden Prairie Village Shopping Center.
"We are incredibly selective when it comes to purchasing new properties," Nyhan added. "Luckily, our reputation and national network of relationships helps us from time to time to find special opportunities."